Mercury Systems Acquisitions
Richland Technologies, LLC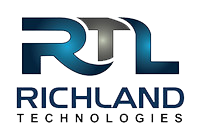 Mercury Systems has acquired Richland Technologies, LLC (RTL). The acquisition was completed on July 3, 2017.
The acquisition complements Mercury's acquisition of Creative Electronic Systems (CES) last November by providing additional capabilities in safety-critical markets as well as the opportunity to leverage RTL's U.S. presence and expertise. Together, the RTL and CES acquisitions position Mercury uniquely as a leading provider of secure and safety-critical processing subsystems for aerospace and defense customers.
Based in Duluth, Ga., RTL specializes in safety-critical and high integrity systems, software, and hardware development as well as safety-certification services for mission-critical applications. In addition, the Company is a leader in safety-certifiable embedded graphics software for commercial and military aerospace applications.
Learn more:
Questions? Call 1.866.627.6951 or contact us.
---
Delta Microwave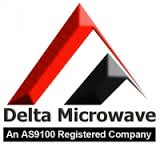 Mercury Systems has acquired Delta Microwave, LLC (Delta). The acquisition was completed on April 3, 2017.
The addition of Delta expands the scale and breadth of Mercury's RF, microwave and millimeter wave capabilities, provides a highly complementary program portfolio in missiles and munitions and deepens Mercury's market penetration in core radar, EW, and precision-guided munitions markets. It also opens new growth opportunities in space launch, GPS, SatCom and datalinks, providing important new capabilities for our customers.
Based in Oxnard, Calif., Delta Microwave is a leading designer and manufacturer of high-value radio frequency (RF), microwave and millimeter wave subassemblies and components for military and space markets. Delta's products are routinely selected over competitors due to their compact and complex packaged form factors and integrated functionality. The company is unique in its ability to integrate high performance filter and amplifier configurations into one package. Delta's products boast market-leading low size, weight and power (SWAP) providing leading signal performance and efficiency.
Learn more:
Questions? Call 1.866.627.6951 or contact us.
---
Creative Electronic Systems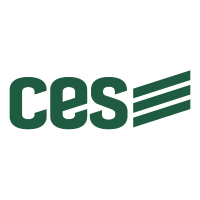 Mercury Systems has acquired mission computing company CES Creative Electronic Systems, S.A., (CES). The acquisition was completed on November 4, 2016.
The addition of CES adds important and complementary capabilities in mission computing, safety-critical avionics and platform management that are in demand from our customers. These new capabilities will also substantially expand Mercury's addressable market into commercial aerospace, defense platform management, C4I and mission computing – markets that are aligned to Mercury's existing market focus. Like Mercury, CES has exceptional technology, solid engineering talent and strong leadership, providing an excellent fit strategically, culturally and operationally between this business and Mercury.
Based in Geneva, Switzerland, CES is a leading provider of embedded solutions for military and aerospace mission-critical computing applications. CES specializes in the design, development and manufacture of safety- qualified product and subsystems solutions including: primary flight control units, flight test computers, mission computers, command and control processors, graphics and video processing and avionics- certified Ethernet and IO. CES has decades of experience designing subsystems deployed in applications certified up to the highest levels of design assurance, DAL-A, for both DO-254 and DO-178. Their products and solutions are used on platforms such as aerial refueling tankers and multi-mission aircraft, as well as several types of unmanned platforms.
Learn more:
Questions? Call 1.866.627.6951 or contact us.
---
Microsemi Businesses Acquisition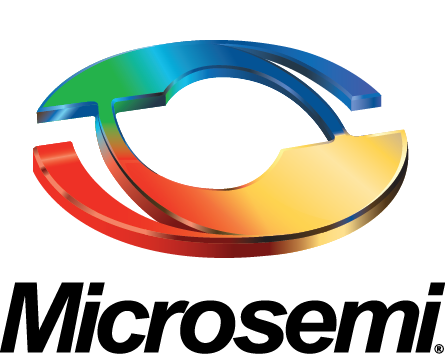 On May 2, 2016, Mercury Systems acquired the embedded security, RF and Microwave, and custom microelectronics businesses of Microsemi Corporation. This acquisition adds substantially to Mercury's capabilities in embedded security, RF and microwave, and custom microelectronics solutions, and in effect, positions Mercury as the defense industry's largest commercial embedded secure processing company.
The transaction:
Adds secure solid-state storage to Mercury's array of industry-leading, pre-integrated processing subsystems capabilities.
Nearly doubles the size of Mercury's RF and Microwave business, adding new capabilities, scale and synergies.
Provides Mercury with new capabilities in embedded security and mixed signal system-on-chip processing.
Strengthens Mercury's geographic footprint with significant additional facilities on the West Coast to complement our already strong Eastern US footprint. New locations include Camarillo and San Jose, CA, Phoenix AZ and West Lafayette, IN.
Learn more:
Press release
Questions? Call 1.866.627.6951 or contact us.
---
Lewis Innovative Technologies (LIT) Acquisition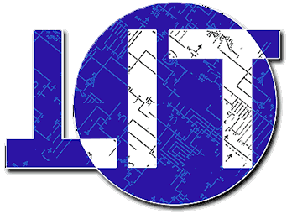 On December 16, 2015, Mercury Systems acquired Lewis Innovative Technologies (LIT). A privately-held company based in Decatur, Ala., LIT is at the forefront of technology development necessary to protecting systems critical to national security while meeting strict DoD Program Protection Requirements. These technologies have proven application to a broad range of secure processing needs for several critical military missions. The Company intends to maintain LIT's presence in the Huntsville, Ala. tech corridor.
Learn more:
Questions? Call 1.866.627.6951 or contact us.
---
Micronetics Acquisition

On August 8, 2012, Mercury Computer Systems acquired Micronetics, Inc. and its subsidiaries. Based in Hudson, N.H., Micronetics is a leading designer and manufacturer of microwave and radio frequency (RF) subsystems and components for defense and commercial customers.
Adding Micronetics further expands Mercury's RF technology and subsystems integration capabilities for the acquisition and dissemination stages of the sensor processing chain . From a product perspective, Micronetics gives Mercury a portfolio of both high-value RF components and sophisticated multifunction assemblies that combine operations performed on microwave signals, including attenuation, switching of multiple signals, and phase and amplitude control.
At the same time, Micronetics' expansive design and manufacturing capabilities provide the RF side of Mercury's business with the scalability needed to meet our customers' increasing demands.
Learn more about Micronetics:
Questions? Call 1.866.627.6951 or contact us.
---
Previous Acquisitions
Acquisition of KOR Electronics and Paragon Dynamics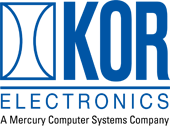 On December 30, 2011, Mercury Computer Systems acquired KOR Electronics (KOR) and its wholly-owned subsidiary, Paragon Dynamics, Inc. (PDI). The acquisition allows Mercury to provide its prime contractor customers with even more capabilities across the sensor processing chain. Specifically, KOR expands Mercury's offerings with technology and customization expertise in the initial Acquire and Digitize stages of the sensor chain, as well as the Disseminate/Transmit stage.
A leader in radio frequency (RF) simulation and jamming technology, KOR is one of the defense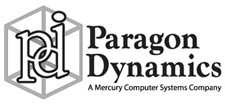 industry's largest merchant suppliers of digital RF memory (DRFM) technology used on a broad range of U.S. military aircraft. KOR also has a large installed base of radar environment simulators with domain expertise in all radar systems deployed by the U.S. Department of Defense and internationally. Headquartered in Cypress, Calif., KOR has served the defense industry since 1986.
Paragon Dynamics provides best-in-class technical services for the U.S. Intelligence Community.
Have questions? Call 1.866.627.6951 or contact us

---
LNX Acquisition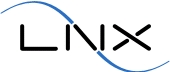 Mercury acquired LNX Corporation of Salem, N.H., in January 2011. LNX added a focus on the design and development of next-generation RF receivers for Signals Intelligence, Communications Intelligence as well as Electronic Attack applications. The capabilities provided by LNX enabled Mercury to deliver the core radio frequency and signal processing for the JCREW 3.3 next-generation counter-IED system. The acquisition also provides technology and expertise to Mercury for the development of the next generation of software-defined subsystems supporting signals intelligence and electronic warfare.
Questions? Call 1.866.627.6951 or contact us.
---
Echotek Acquisition

Mercury acquired Echotek Corporation of Huntsville, Ala., in July 2005. Echotek is the market leader in the development of data acquisition and mixed signal products. This functionality is a powerful presence in sensor-based computing systems for radar and signals intelligence applications. Echotek also extends Mercury's technology portfolio, enabling the company to address more opportunities, including software-defined radio and medical applications.
Questions? Call 1.866.627.6951 or contact us.