Mercury Systems Acquires Themis Computer
Mercury Systems Acquires Themis Computer
Mercury Systems, Inc. has acquired Themis Computer (Themis). The acquisition was completed on February 1, 2018.
The acquisition is expected to expand Mercury's position in the growing Command, Control,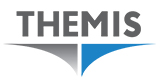 Communications, Computers and Intelligence (C4I) market. With a large installed base and designed-in as a sole-source provider of rugged, rack-mounted servers for some of the largest Navy and Army server programs in the U.S. Department of Defense (DoD), Themis complements Mercury's presence in those areas, notably in mission computing and communications. Additionally, the acquisition of Themis will further Mercury's ability to offer its customers critical and differentiated capabilities across the sensor processing chain.
Based in Fremont, Calif., Themis is a leading designer, manufacturer and integrator of commercial, SWaP-optimized rugged servers, computers, and storage systems for U.S. and international defense programs. Themis builds environmentally resilient computing solutions that integrate the latest commercial technologies and minimize size, weight and power (SWaP) for mission critical applications. Dedicated to providing reliable high performance computing platforms for military, aerospace, energy, and rugged commercial use; our products meet or exceed industry requirements, integrate the latest key technologies, and are proven to perform reliably under stress and in extreme environments.
Links: