BuiltSECURE™ System in Package (SiP)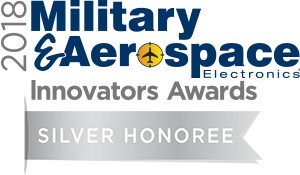 Mercury's BuiltSECURE System-in-Package (SiP) secure processor platform is the defense industry's first agile, cost-effective secure processor on a chip solution. We leverage our expertise in three-dimensional packaging and systems security engineering to provide an entire secure processing system miniaturized into an ultra-compact, highly ruggedized ball grid array device. BuiltSECURE SiP delivers four distinct innovations not found in traditional SiP technology:
Architects can choose from the latest processors, Field-Programmable Gate Array (FPGA) devices, Mercury secure memory and sensors without compromising performance restricted by thermal management considerations. BuiltSECURE SiP is ideal for rugged military applications constraint by size, weight and power (SWaP) and needing security solutions to detect and mitigate adversarial attacks.
Find out what unique characteristics make Mercury's BuiltSECURE SiP better than other System in Package technologies.
Capability Highlights

Agile Customization
An accelerated time to market with rapid prototyping

Advanced Thermal Management
Meeting the demands of modern processors and FPGA devices

Embedded Security
To detect and mitigate adversarial attacks

Manufactured in a DMEA
Accredited facility protected by a vigilant cyber-security program
SWaP Optimized
Mercury's advanced miniaturization and stacking technology minimizes footprint allowing more functionality in constrained spaces.
Embedded Security
Systems security engineering is built-in to BuiltSECURE SiP for turnkey and customizable security solutions to safeguard against current and emerging threats.
---
BuiltSECURE SiP Agile Customization
Choose the optimal processing solution including microprocessors, FPGA devices, memory modules, sensor components and security for your unique program. We deliver it all in a single device.
Contact Our Experts to Begin Rapid Prototype
Downloads
Advanced miniaturization technology seamlessly integrates industry's most sophisticated embedded security. Fully customizable architecture without sacrificing time to market. DMEA-accredited design.
Download Now