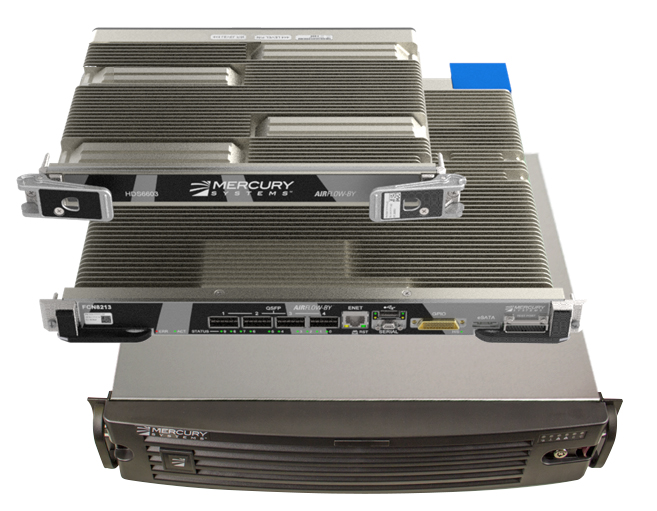 Next generation Intel® Xeon® server processors (codenamed Skylake-SP) are a game changer for big defense compute applications, especially in the battle management, radar and mission processing domains. For example, the Skylake microarchitecture brings the addition of Intel AVX-512, which provides up to 2x performance per vector engine over AVX2. Protecting, cooling and reliably deploying these data center processing engines in harsh environments will usher in the next generation of high-performance military processing capability.
Explore

Ruggedized LGA Tech Brief (PDF)

Defense Industry
Secure Processing (PDF)
Making Servers Rugged
Mercury invests our R&D in developing capabilities that intersect and support Intel's future rugged packaging requirements, enabling the most sophisticated Xeon devices to be deployed in defense applications. Our fifth generation server-class packaging capabilities leverages and builds upon our proven fourth generation technologies, making them an extremely low-risk proposition.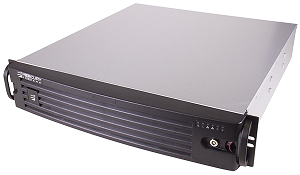 Secure Rackmount Server
Mercury's fifth generation server-class technology has been demonstrated and tested as an OpenVPXTM package and other open system architectures. The OpenVPX format is the most challenging packaging format due to its small volume and ruggedness requirements. Capabilities developed to meet OpenVPX requirements can be leveraged across less space restricted and less shock/vibration embedded open system architectures, including AdvancedTCA and ATX.
Ruggedized LGA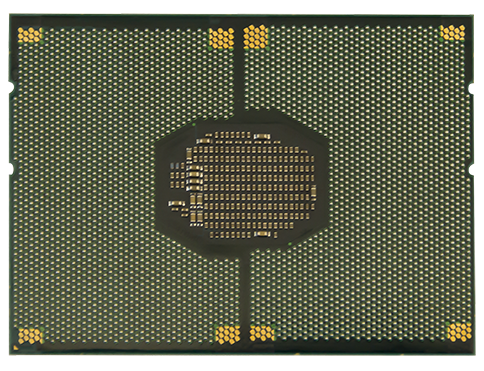 Skylake Processor
A pivotal technology that enables Xeon processors to be deployed in defense applications is Ball Grid Array (BGA) attach. Full server-class Xeon devices are manufactured with Land Grid Array (LGA) interfaces that enable very high pin-count packages to be reliably attached to their substrate through direct, sustained pressure, to counter planarity imperfections. This approach is not shock or vibration resilient or secure. Mercury technology enables Xeon devices to be processed as BGA devices that are directly reflowed, using SnPb solder to their substrate. This robust attach may be further enhanced for ruggedness and security by under-filling. The resulting direct-attach is extremely resilient and has been proven in the lab and in theatre for reliable performance. This BGA attach technology has been applied successfully to the new Intel Xeon Processor Scalable Family (codenamed Skylake-SP), which starts as a 3647-pad LGA device. For more details, download our tech brief.
Fastest Fabrics, Best Cooling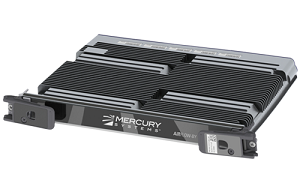 OpenVPX Blade
Xeon devices are massive processing engines that generate a lot of heat. Mercury's fifth generation server-class packaging capabilities includes our proven signal conditioning technology which lowers bit error rates across a broad temperature spectrum within the OpenVPX interconnect channel. This technology enables full, unrestricted 40Gb/s fabrics and has a roadmap to reliable 100Gb/s data rates.
Rugged device packaging and the fastest interconnects are combined with the most efficient cooling available. Air Flow-By and Liquid Flow-By are the most effective air and liquid cooling technologies available within open system compute architectures. Both technologies use a proactive fluid management approach to increase their cooling capabilities, enabling the removal of more heat for reliable, deterministic, full-throttle processing of all current and next generation Intel devices.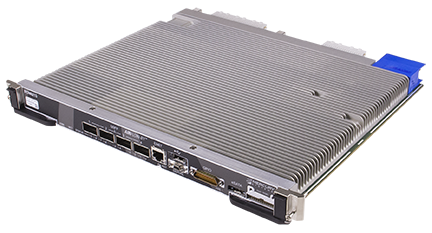 AdvancedTCA Blade
Mercury's fifth generation sever-class packaging has been demonstrated to protect and cool Intel's largest server-class processors and will enable Intel Skylake-SP server-class devices to be deployed in military applications. Server blades powered by Intel Skylake-SP CPUs will be available in various embedded open system formats, including rugged, SWaP-optimized options such as those defined with the OpenVPX standard, AdvancedTCA and ATX form-factors.
Built-in Security and Trust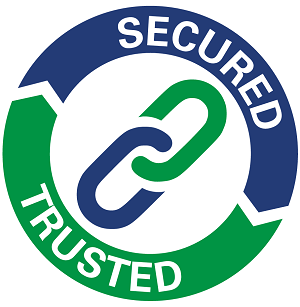 Mercury's packaging, interconnect and cooling technologies are combined with our fourth generation built-in security framework. This framework supports customer and trusted 3rd party mechanisms giving our servers system-wide, customer-private and personalized built-in security capabilities. The extensible nature of our security approach enables our servers to evolve over time delivering built-in security future proofing. As countermeasures are developed to offset emerging threats, our extensible security framework keeps pace maintaining system integrity.
Our design and manufacturing is performed within secure, DMEA certified domestic facilities. We own and write our BIOSs and Ethernet stack, maintain a high network IT security posture and actively manage our supply chains. Devices we use within our processing solutions are from trusted suppliers. Mercury processing solutions are trusted and secure.