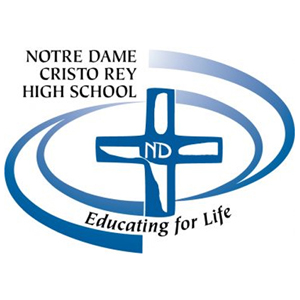 Notre Dame Cristo Rey High School
Notre Dame Cristo Rey High School was founded in 2004. Their mission is to provide low-income students the opportunity to receive a Catholic education and the chance to be accepted at colleges and universities. Each student at the school works to pay their tuition, through a corporate sponsor of the corporate work/study program.
We are proud to sponsor the students of Notre Dame High School and employ several students every year. These students work to learn, building connections in society which opens doors to a successful future. Since its first student enrolled 13 years ago, every Notre Dame Cristo Rey student has not only received their high school diploma, they have also been accepted into a 4-year college.