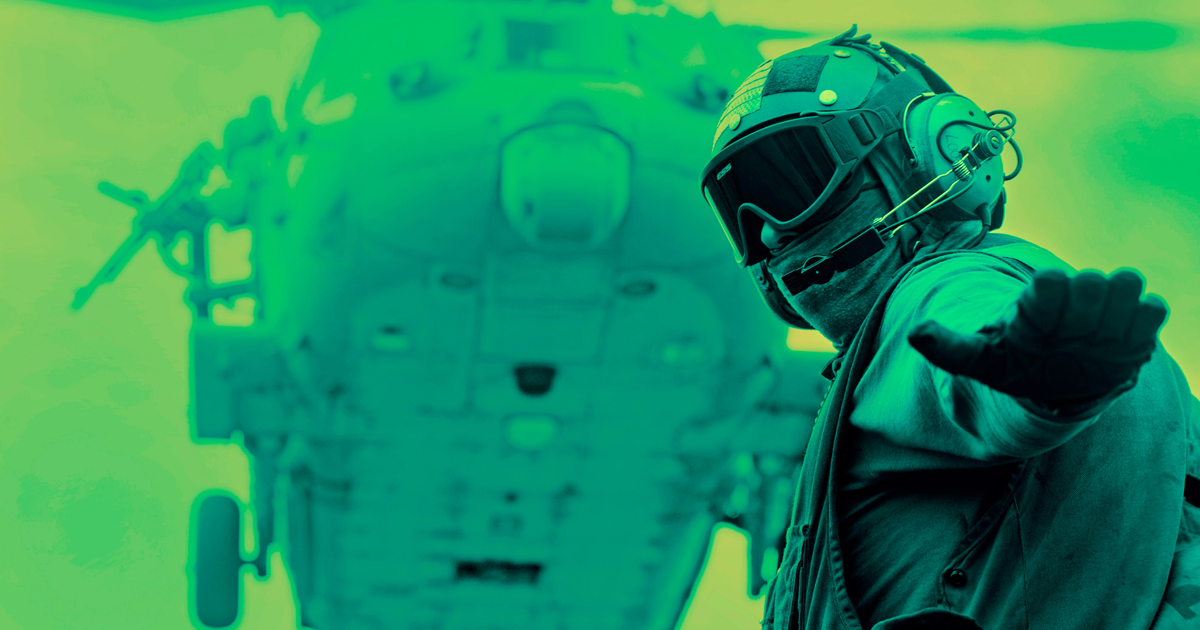 Data Center GPU coprocessing for aerospace and defense
High-performance computing (HPC) has evolved into high-performance embedded edge computing (HPEEC) to bring compute-intensive AI, autonomous vehicle, EW and sensor fusion processing applications closer to the data source – at the edge. To receive real-time, actionable insights, remote and untethered access to data center-class capabilities is required for large aerospace and defense applications. For maximum technology reuse and quicker deployment of systems, HPEEC scales the same architecture, silicon, software and tools from the modern composable data center and re-packages them as compact, rugged, embedded OpenVPXTM systems. Common with data centers, a critical HPEEC component is GPU coprocessing. As AI and big data streaming processing tasks are enabling smarter missions and greater autonomy, we have unveiled our new EnsembleSeriesTM GSC6204 GPU coprocessing engines to meet these tasks' requirements. Powered by NVIDIA's latest data center Quadro® Turing architecture GPUs, our new HPEEC coprocessors are making the latest commercial technologies profoundly more accessible to aerospace and defense by placing data center capability in their most processing-intense applications.
What it delivers: HPEEC leverages the latest data center processing technologies to accelerate the most complex workloads in the harshest, most contested environments with size, weight and power (SWaP) constraints. Benefits include:
The ability to scale your applications from the cloud to the tactical edge with processing systems that adhere to open standards and mirror the data center's architecture, software and tools.
A comprehensive portfolio of interoperable compute building blocks, including Intel® server-class blades, NVIDIA GPU coprocessors and high-speed PCIe networking and storage for more scalability and processing power than other embedded processing approaches.
What We Did
Cloud-based AI and other big processing tasks used to only reside in the data center and relied on powerful GPU coprocessing engines to handle the workloads. The most modern coprocessors are powered by NVIDIA Quadro® GPUs with NVIDIA NVLink™ high-speed direct GPU-to-GPU interconnects for scalability. So you can place this processing power into your edge application we:
Highly ruggedized and packaged dual NVIDIA Quadro® GPUs into each industry-compliant OpenVPXTM module for quick system integration and easy tech refreshes.
Equipped each module with unrestricted, full-throttle interconnects and fabrics, including NVIDIA NVLinkTM, for uncompromising performance and scalability.
Incorporated proven conduction, air and liquid cooling options for long, reliable service lives.
Designed, made and coded each module in secure facilities using devices from our managed supply chain for system trust.
How We Did It
We work closely with technology leaders like NVIDIA to deliver a composable data center architecture that can be deployed anywhere. As an OEM Preferred Partner of the NVIDIA Partner Program, our engineering teams leverage their collective capabilities to embed the latest GPU data center technology into scalable open system architecture (OSA) compute modules, without compromising any features or performance. For greater interoperability, these GPU coprocessing engines are aligned with the Sensor Open System Architecture (SOSA). In this age of smarter everything, SOSA seeks to place the best technology in the hands of service men and women quickly.
Delivering uncompromised data center performance at the edge requires extreme environmental protection. Our proven fifth generation of advanced packaging, cooling and advanced interconnects protect electronics from the harshest environments, keep them cool for long reliable service lives and enable the fastest switch-fabric performance in any environment across a broad temperature range.
What's Next?
We will soon be announcing an expansion of our portfolio of NVIDIA Quadro GPU powered OpenVPX coprocessor engines with the introduction of configurations that feature BuiltSECURETM systems security engineering (SSE). Proven across tens of defense programs, BuiltSECURE technologies counter nation-state reverse engineering with SSE. Designed for security-imperative applications, these processing solutions are available with unique hardware and software protection layers that safeguard critical data.
To learn more visit https://www.mrcy.com/embedded-signal-processing/accelerators/GSC6204/