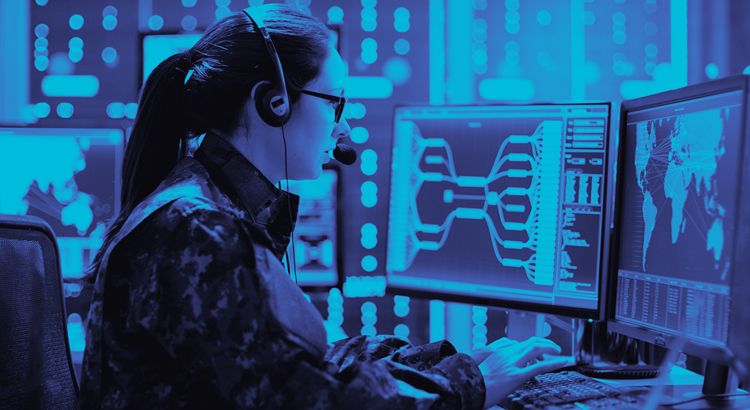 Mercury Systems CEO Mark Aslett appeared on a recent episode of Defense One Radio. In an interview with Juliet Van Wagenen, Mark shared his insights on supply chain challenges, the rapidly evolving geopolitical environment, and the need to make investments in critical semiconductor technologies. A lightly edited transcript of the conversation is below.
Hello and welcome, I'm Juliet Van Wagenen, editor of branded content for GovExec's Studio 2G and I'm sitting down today with Mark Aslett, CEO of Mercury Systems, a U.S. technology company that makes the world a safer and more secure place. Mercury uses leading-edge commercial technologies to meet the most challenging mission requirements of global aerospace and defense customers. Welcome, Mark.
Thank you, Juliet, great to be with you.
Mercury is known in the defense community as the processing power inside a wide range of A&D platforms. Tell us a little bit more about your capabilities and where this technology is heading.
Mercury has been around for over 40 years, and we play a critical role in the defense industrial base as component, module, and subsystems provider for over 300 different defense programs, and in particular many of the DoD's Major Defense Acquisition Programs. Our secure, open processing technologies power critical defense systems like F-35, Aegis, Patriot, and LTAMDS, and what they do is enable the decision superiority that helps to keep our nation safe.
As we look forward, we believe the future has a lot to do with building next-generation semiconductor manufacturing and packaging capabilities here in the U.S. to ensure access to state-of-the-art technologies for our offensive and defense systems. As an example of that, we're making significant investments in 2.5D secure chiplet packaging capabilities at our Phoenix facility that will likely be the first of its kind in the industry.
It's no secret that supply chain issues have challenged the defense industrial base in recent years. Have these delays been mostly resolved for the parts that Mercury relies on?
Unfortunately not. For the entirety of the defense industrial base, access to critical semiconductors remains highly constrained. About 70% of Mercury's business relies on high-end processors from companies like Intel, AMD, and Nvidia. Historically lead times for these types of technologies have been 10-12 weeks from the time of order. It's now something like 52-99 weeks for some of these products, meaning that the lead times have actually increased dramatically over the course of the pandemic.
As Dr. Chris Miller points out in his excellent book Chip War, "the future of war will be defined by computing power." So in our view, defense applications must move to the front of the line for semiconductor access. It's really become an issue of national security at this point.
That is quite a significant difference in lead times, and it's certainly not ideal given the current global security environment. What else can the United States do to better prepare for some of these challenges?
The current environment clearly presents multiple challenges across the industry and different time horizons. Providing arms to Ukraine has clearly drawn down weapons stockpiles across the NATO alliance as well as in the DoD, and this "just enough" approach to procurement we think is no longer adequate. As we project forward and look at the situation that could occur around China and Taiwan, it really does have the potential to be far more destabilizing. To ensure peace in this era of great power competition, the U.S. government really has to put the industrial base on more of a wartime footing, with a focus on producing military hardware far more rapidly than what we currently are.
We also have to invest in the production capability and the R&D for these critical technologies associated with semiconductors. On that front, the CHIPS Act is clearly a great step forward, but there's far more work to be done not only around the production of semiconductors domestically but also the advanced packaging.
Finally, I think we have to address the skills gap in the workforce. COVID disrupted the pipeline of engineering talent and skilled labor from abroad. And where once immigration was a strategic advantage for the U.S., it's absolutely a weakness at this point.