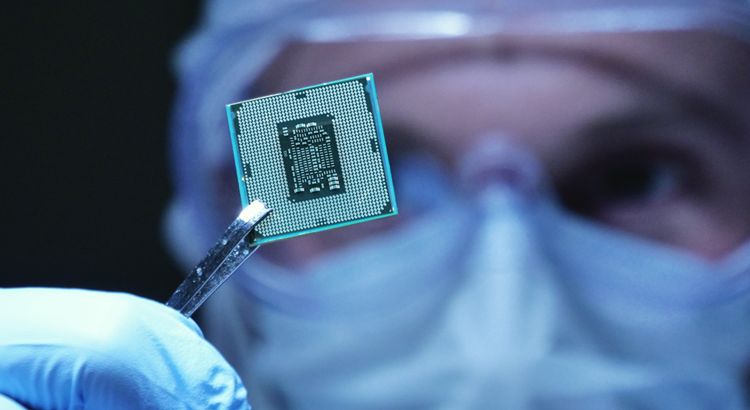 The future of defense
There's no going back: edge processing and leading-edge microelectronics are the future of our national defense platforms. And no component is more vital to these systems than the semiconductor chip. Geopolitics and current domestic production capabilities, however, are putting at risk our ability to efficiently deliver the needed capabilities. Through the CHIPS and Science Act, government and industry are partnering to increase the supply of domestically manufactured chips, and Mercury Systems is already positioned to lead the evolution toward chip-scale edge processing for aerospace and defense missions.
Big data and the need for advanced packaging
Sensors are far more powerful and more capable than ever before, creating an influx of big data. The use of technologies such as artificial intelligence is rising exponentially. Department of Defense concepts such as Joint All-Domain Command and Control (JADC2) will need to connect across all domains, from sea to space. The reasons why defense platforms are becoming more dependent on microelectronics go on and on— and all of them continue to drive the need for miniaturization.
The geopolitical landscape has also shifted, resulting in an elevated threat environment that has escalated the need for domestic production of even more sophisticated electronics to ensure their uninterrupted availability and security.
Accomplishing this will require significant enhancements in our domestic chip packaging. For example, chips and electronics used in defense systems must be specially packaged to perform in the harshest environments and prevent unauthorized access to sensitive data. Today, the majority of this semiconductor packaging is done offshore, primarily in Asia. Bringing chip production back to the United States is crucial to reducing risk from our supply chain and enhancing national security. However, expanding domestic sources of trusted, secure packaging is just as important.
Bridging the gap
Mercury Systems is currently bridging the gap between the commercial world and the defense world. Positioned at the intersection of high-tech and defense, we are partnering with the commercial semiconductor industry and leading the evolution toward chip-scale processing.
Known for our ability to harden and secure commercial microelectronics, we are applying the same expertise to take those unique capabilities and bringing them to the packaged chip level. This miniaturized technology can complete the same mission while allowing for additional capabilities in SWaP-constrained platforms, reducing board footprints by up to 80% and increasing chip-to-chip communication speed by up to 100%. It can serve multiple missions and is program agnostic, modular, reconfigurable and secure.
At Mercury, we're committed to further driving the implementation of advanced packaging solutions that meet the needs of next-generation defense systems. This technology evolution will likely extend to all future defense applications, which is one more reason we are reimagining everything we do at chip scale.
Learn more about the CHIPS and Science Act
Want to learn more about the importance of the CHIPS and Science Act and the role of microelectronics in the future of our defense? Check out our recent CHIPS blog series covering the act, defense platform electronification and the obstacles we must overcome.