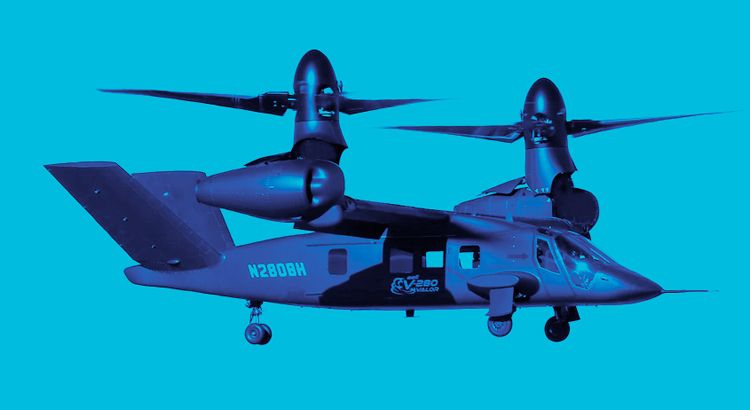 Storing petabytes of data in an air-conditioned data center is not a challenging task. But putting that amount of information into a space-constrained defense server — and ensuring it's capable of handling high vibrations and extreme elements such as altitude, temperatures and humidity — requires innovation and a specialized level of expertise. The new Rugged Data Storage (RDS) system, developed in collaboration by Mercury Systems and VAST Data Federal, is designed for such an environment, and it will play a vital role in helping the U.S. Army create its next generation of helicopters.
Driving tomorrow's requirements with today's innovation
Future Vertical Lift (FVL) is the Army's plan to create a family of five different-sized military helicopter platforms that can share common parts such as sensors, avionics and engines. The main chassis and airframes are already well-defined for these aircraft, which are meant to replace helicopters such as the UH-60 Black Hawk, AH-64 Apache and CH-47 Chinook. Now, the focus is on another piece of the development puzzle: determining the onboard technology, such as sensors and computing/processing electronics, needed for FVL.
Enter RDS, a scalable and secure flash network-attached storage (NAS) system capable of holding petabytes of data. Ruggedized for mission-critical aerospace, defense and commercial edge applications, it is designed for size, weight and power (SWaP)-constrained platforms such as aircraft, ships, radar stations and industrial equipment.
RDS will be placed on board helicopters to develop sensor requirements for FVL aircraft and to collect data from the whole flight and from specific and complex scenarios, such as landing in degraded visual environments like fog, brownouts and blackouts. The vast amount of data from real-world sensors, application software and network tools collected by RDS paints a layered picture of RF, IR and electronic sensor data. This will allow the simulation of different threats and missions to determine the correct technology to use on FVL aircraft.
And although RDS has proven to be a great testing tool, it has a different intended purpose: to bring a low-latency data center to the edge of defense.
Putting big data and AI at the edge
The proliferation of defense sensors has resulted in an explosion of data that is difficult to store, access or analyze in real time on conventional hard disk or flash drives. RDS uses a universal data storage approach that enables fast, secure access to big data at the edge so users can make critical decisions quickly. Features include:
A single-tier flash cloud powered by VAST Data Federal's universal storage software, resulting in low-latency direct access and unprecedented storage efficiency
The ability to scale computing power, networking and storage capacity
High reliability with built-in redundancy and over 10 years of write endurance
Innovation That Matters®
Mercury Systems delivers commercial innovation to rapidly transform the global aerospace and defense industry. Our products, services, technologies and people power the Mercury Processing Platform — from data to decision and from silicon to systems — and help connect customers to what matters most.