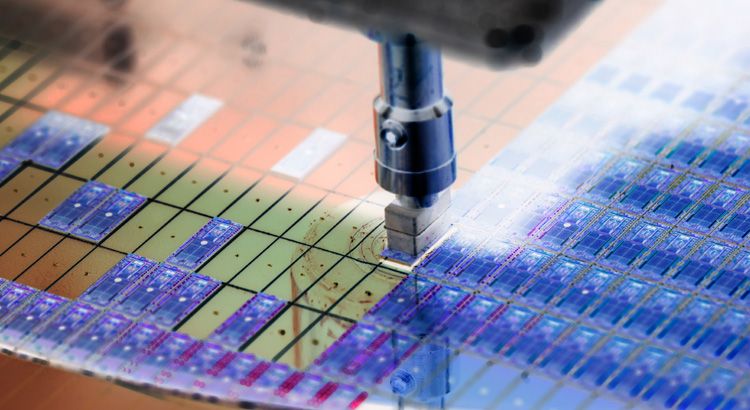 The Department of Defense has shifted priorities as new threats emerge and the United States seeks to secure innovative solutions that protect national security, placing a new technology at the forefront of its modernization agenda—advanced microelectronics.
For years, the Pentagon has managed microelectronics acquisition through the Trusted Foundry program, overseen by the Defense Microelectronics Activity (DMEA). The Trusted Foundry Program has led to the implementation of a stringent set of rules requiring that "any integrated circuit-related products and services….[that] are custom-designed, custom-manufactured, or tailored for a specific DoD military end use" must be acquired through an accredited, trusted supplier.
The Original Approach
While the Trusted Foundry model has proved successful in ensuring the security of microelectronics products and services, it has also been disconcerting for the Pentagon when it comes to accessing and implementing the latest commercial technologies. The program has struggled to secure a sizeable number of leading-edge, advanced-process vendors due to escalating R&D costs, a shrinking customer base and an accreditation process that is involved and sometimes seen as having limited payback (as demonstrated when GlobalFoundries put its 7nm capacity on hold) In turn, the Pentagon has at times found itself multiple generations behind in its microelectronics capabilities. Mark Lewis, Director of Defense Research and Engineering for Modernization and Acting Deputy Undersecretary of Defense for Research and Engineering, maintains that it has "been a failed model…that frankly hasn't delivered what we need."
Lewis explains that in place of a Trusted Foundry model, the DoD's Research and Engineering department will "move towards technologies that allow us to operate and develop trusted components in zero-trust environments." As part of that shift, the public sector will increasingly partner with commercial entities in order to acquire and implement the most advanced technologies available. In fact, the U.S. Government has already signaled an accelerated turn to private-sector players to achieve self-sufficiency in semiconductors, including those for use in the defense industry. However, given the unique and stringent requirements of the defense sector, purely commercial semiconductor manufacturers require an experienced partner with proven strengths and capabilities to navigate within that sphere.
Moving Advanced Defense Electronics to the Future
Mercury anticipated this shift and has been hard at work to ensure that the most advanced commercial solutions are profoundly more accessible to the public sector, namely the defense industry. Our $15 million investment less than eight months ago to expand our custom microelectronics business, highlighted by a build-out of our facility in Phoenix, Arizona, has already led to a $3.9 million contract award based on a new system-in-package capability supported by our microsystems business.
With over 110,000 square feet of trusted cleanrooms that have received the Cogswell Award for security operations, Mercury Systems is a trusted integrated manufacturer of defense products, featuring DMEA-certified manufacturing operations and a well-established track record of secure solutions. Mercury is also enabling new cutting-edge applications for microelectronics in the defense industry, on top of our existing pedigree in secure and trusted capabilities. As Moore's Law reaches its limits in monolithic applications, and as the benefits of silicon scaling diminish, solutions like Mercury's heterogenous computing will both increase compute density and reduce design cycle times, propelling our industry forward in turn.
Our investments are directly in line with the DoD's shift in focus to trusted technologies for a zero-trust environment, and they enable us to offer agile and customizable, SWaP-optimized and secure solutions for a new paradigm in defense-grade microelectronic technologies. In the current era where information dominance plays a pivotal role in the modern battlefield, low-latency, advanced edge processing with 2.5D system-in-package technology can provide a real advantage. The recent investments in our microsystems capabilities and facilities are only the first step in our efforts to modernize and improve access to commercial-grade technologies for the defense industry. In the coming weeks and months, our team will be hard at work solving complex issues including RF and digital integration for radar and EW applications, secure processing for radar, EW and ISR applications, and edge analytics for artificial intelligence, machine learning, deep learning and safety applications, among others.
The DOD has signaled a change in focus that will fundamentally change the way in which the U.S. Government seeks to acquire and implement advanced technologies for use in defense applications. Well-poised at the intersection of technology and defense, Mercury Systems embraces our unique role in making the most advanced commercial technologies secure, trusted and profoundly more accessible to the defense community and will endeavor in our pursuit of that mission as the industry continues this shift.