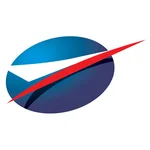 Paris Air Show 2023
Mercury Systems will be attending Paris Air Show in a personalized chalet (C22).
Since its launch in 1909, the International Paris Air Show has constantly grown, and remains the largest aerospace event in the world.
The Show is a special time for every company, providing an occasion to meet up with all the key players in the aerospace industry, seize fresh commercial opportunities, present their expertise and innovations to the world, and form technological and industrial partnerships.
UPCOMING EVENTS
Currently there are no upcoming events