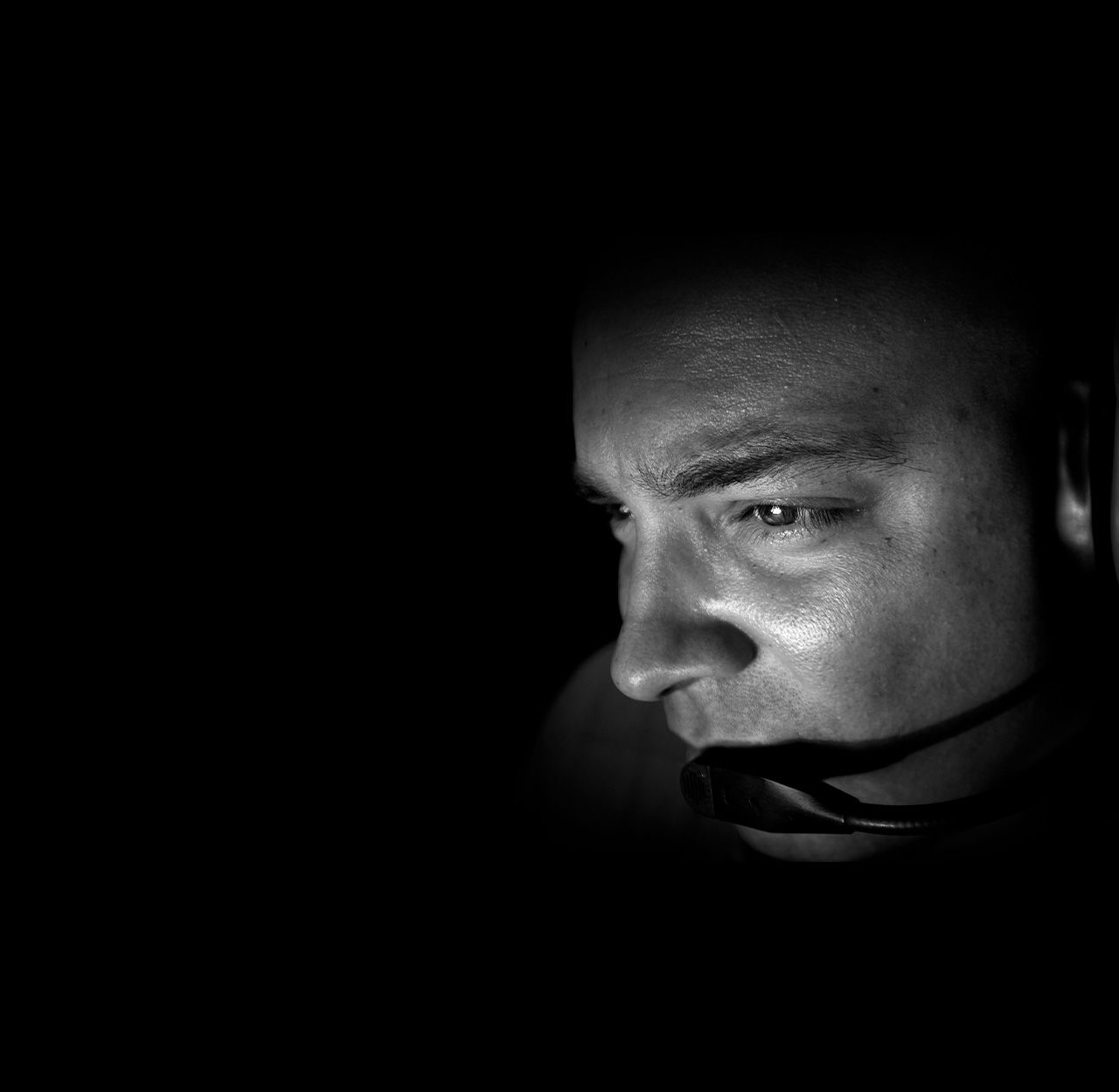 DEFENSE SYSTEM PIONEERS / LTAMDS
EARLY COLLABORATION TO DEFEAT SOPHISTICATED THREATS
Raytheon brings global customers the most advanced end-to-end air and missile defense systems that detect, track and intercept threats, protecting citizens, soldiers and infrastructure around the world.
A DEFENSE SYSTEM BUILT FOR THE FUTURE
Together with the U.S. Army, Raytheon Missiles & Defense (RMD) set out to build a radar that could detect and defend against complex and evolving threats, adapt to future needs and support Raytheon's proven radar processing software architecture, all while reducing the workload on operators.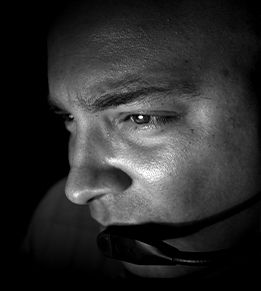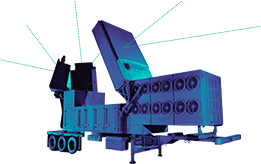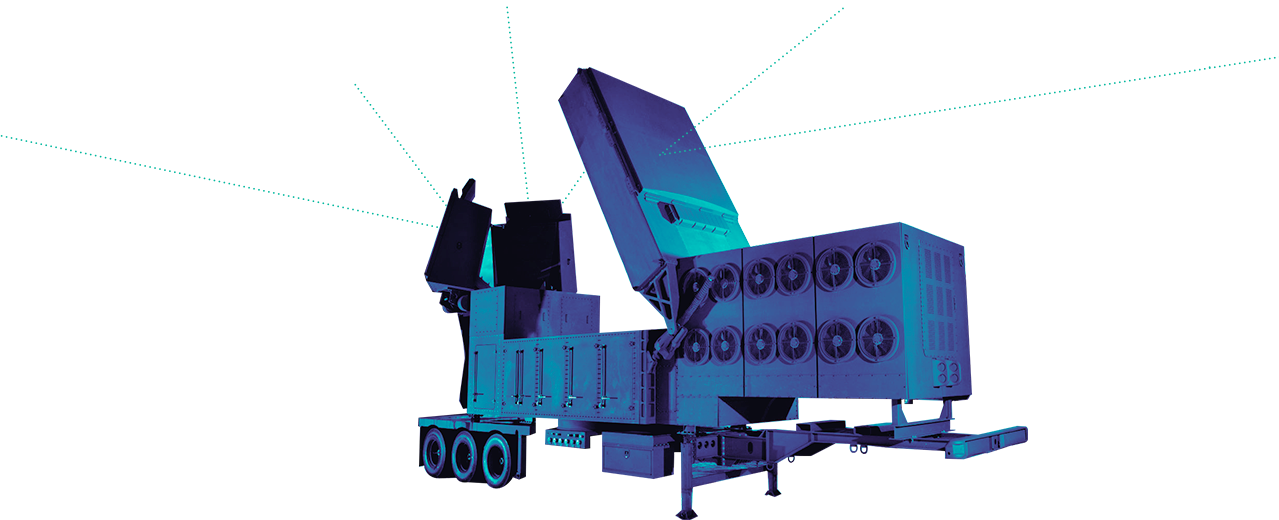 LEVERAGE PROVEN SYSTEM DESIGN AND INTEGRATION EXPERTISE
RMD teamed with Mercury engineers to perform a detailed trade-off analysis of cost, performance, reliability and risk. Raytheon and Mercury engineering experts tapped into Mercury's proven system design and integration expertise to identify the best approach to combining software and hardware in a software-agnostic, scalable, high-performance system.
NEXT-GENERATION RADAR
By collaborating early in the design process, RMD and Mercury were able to build an optimal sensor that successfully met all sustainability, scalability and reliability requirements for the U.S. Army. RMD delivered the first Lower Tier Air and Missile Defense Sensor (LTAMDS) in April 2022 for testing by the U.S. Army. Defense forces of other nations have also expressed interest in the system.
AVIONICS VISIONARIES / LEONARDO
DELIVERING AN ADVANCED RADAR SYSTEM THAT IMPROVES AIRCRAFT TARGETING ACCURACY AND PRECISION
Leonardo is a leader in the aerospace, defense and security industry that develops some of the most advanced technology in the world. The Eurofighter Typhoon is a highly capable combat aircraft flown by the UK's Royal Air Force and other European nations.
THE NEED FOR SMARTER TECHNOLOGY
The Eurofighter Typhoon was originally delivered with a mechanical scanned radar, which is now technically inferior to the actively electronically scanned array (AESA) radars found on modern aircraft. Together with BAE, Leonardo set out to build an AESA radar system for the RAF's Typhoons that would allow pilots to locate, identify and suppress adversary defense systems using high-powered, focused jamming and improve aircraft weapon targeting accuracy, range and precision, transforming the UK's current air power capability.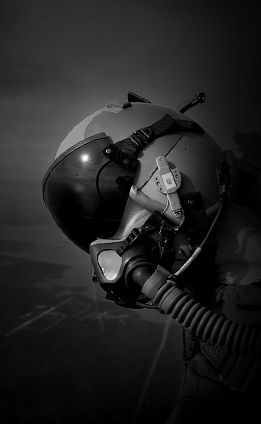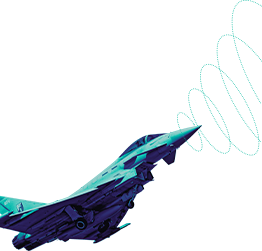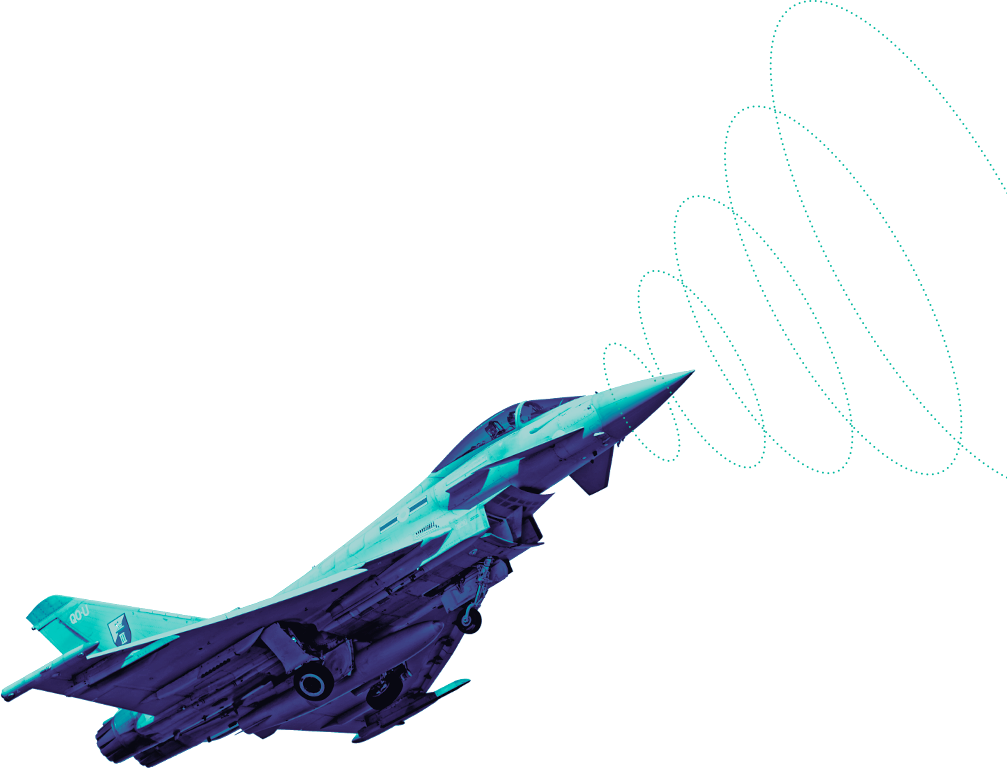 AGILE DEVELOPMENT WITH A RECONFIGURABLE PLATFORM
Leonardo tapped into the Mercury end-to-end processing platform to speed the development of the most powerful version of the European Common Radar System's AESA radar, the Mk2. In particular, Leonardo was able to leverage the performance of commercial technology from Intel with the safety and software-defined capabilities of Mercury. In addition, Mercury's proven safety-critical design expertise helped identify the best approach to combining software and hardware in a scalable, flight-ready, high-performance mission computer.
CONNECTING COMMERCIAL TO DEFENSE TO PROTECT AND SECURE THE SKIES
Mercury's end-to-end processing platform connects commercial innovation to defense, giving Leonardo the ability to rapidly and affordably develop a critical radar system that will enable autonomous and advanced electronic attack (EA) and electronic warfare (EW) capabilities for the RAF's fourth- and fifth-generation fighters. Other nations are also looking to upgrade and extend the abilities of Typhoon aircraft, with Italy expressing interest in the Leonardo-BAE ECRS Mk2 development. Prototypes are scheduled to be delivered to BAE by the end of 2022.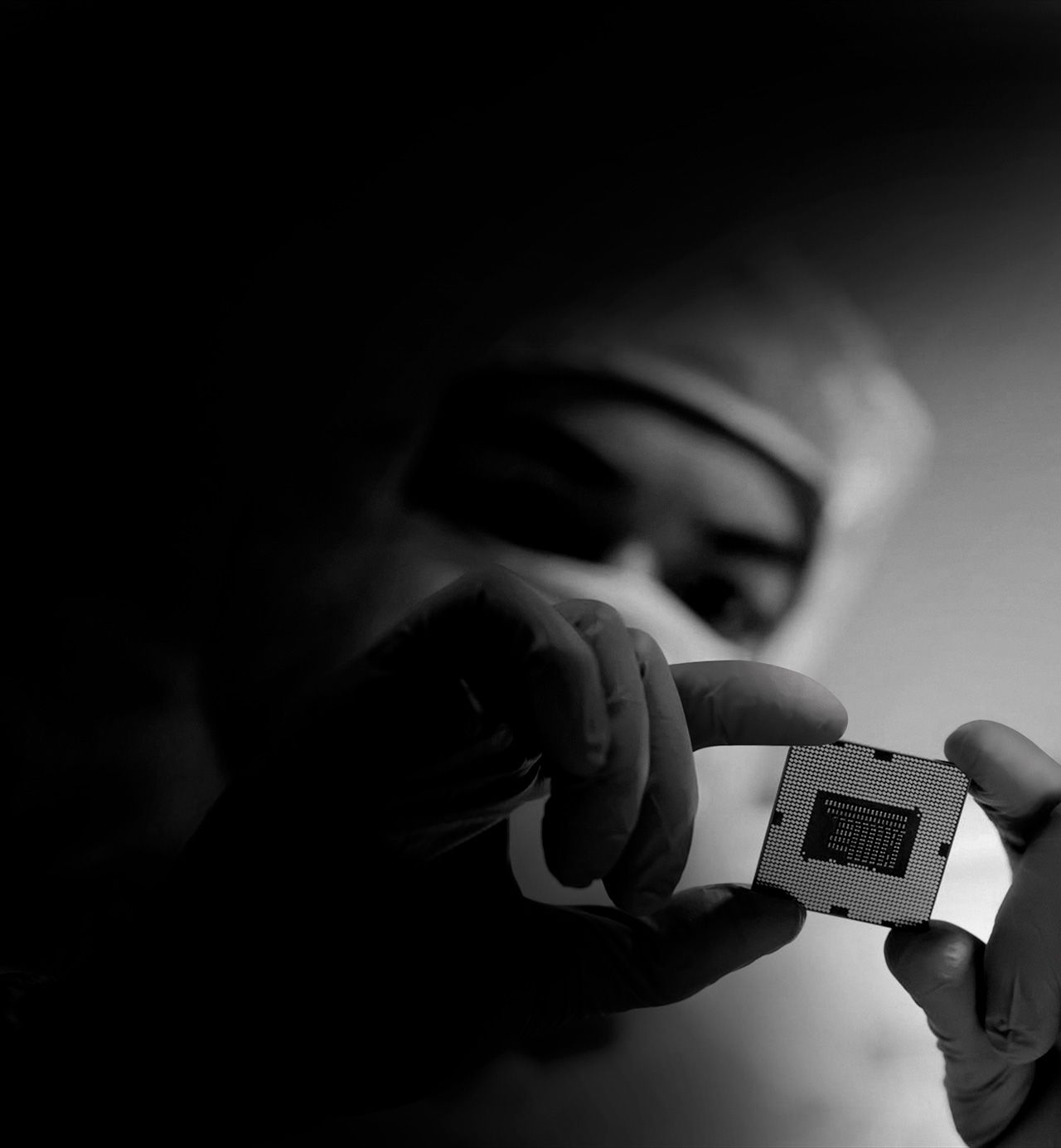 NEW TECHNOLOGY FUTURISTS / RFSIP
SECURE ELECTRONIC WARFARE SYSTEMS SHOULD NEVER REQUIRE COMPROMISE – OR BE COMPROMISED
When a leading A&D industry company needed to upgrade three mission-critical EW systems, they found themselves connected with silicon tech solutions beyond their own industry.
TOO BIG, TOO COMPLEX AND TOO MANY VARIABLES
A leader in the A&D industry was using individual, custom-designed modules in each of their three EW systems, requiring multiple RF and data processing cards. They needed to create a significantly smaller and standardized EW architecture for a range of spectrum processing subsystems without sacrificing security, performance and reliability. For this one design to support multiple applications, a new level of broadband performance with trust and security not typically found in the commercial semiconductor sector was required.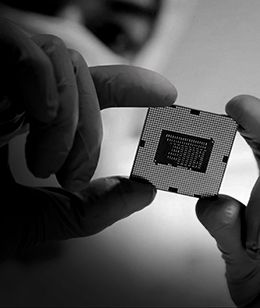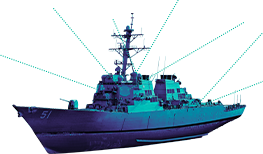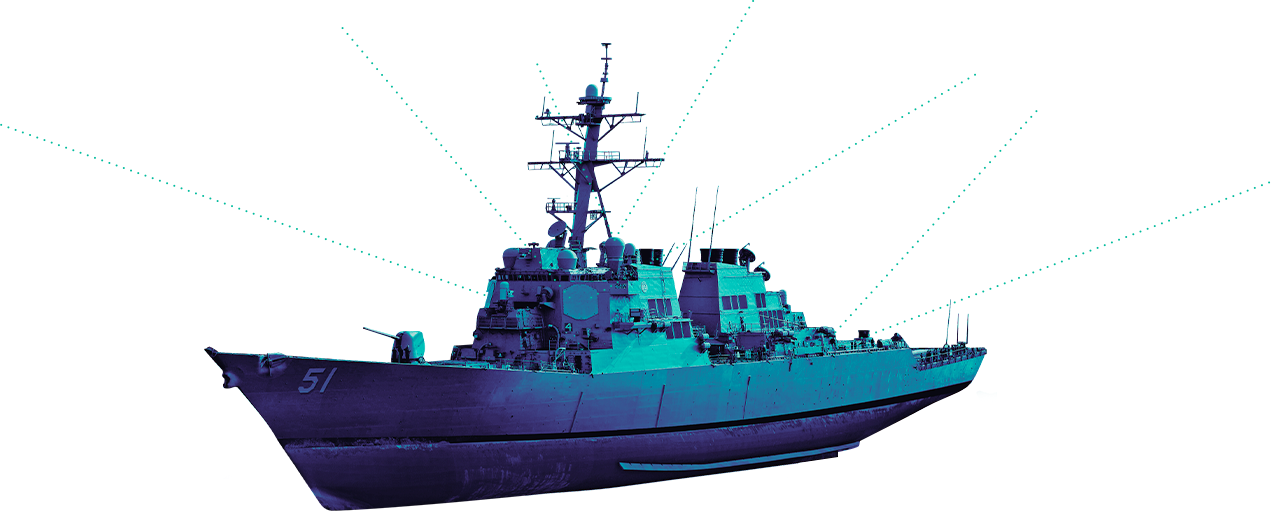 TRUSTED PARTNER OPENS DOORS TO SECURE, SCALABLE INNOVATION AT CHIP SCALE
By employing the trusted, safe and secure onshore manufacturing capability of the Mercury Processing Platform, along with breakthrough technology performance, the customer was able to leverage existing commercial semiconductor technology enhanced to meet A&D industry needs. By combining state-of-the-art FGPA processing, 64 GSPS data converters and memory chiplets, Mercury delivered a secure, flexible and cost-effective direct-to-digital RF system-in-package (SiP) that enables high-speed sensor processing at the edge in a 50 mm x 50 mm size.
MISSION-READY, FUTURE-READY HIGH-TECH DEFENSE
Through a connection to commercial high tech, the customer was able to utilize Mercury's silicon integration and packaging capabilities for a customizable baseline sensor component for all three of their EW systems. They were able to minimize risks with a trusted supply chain, reduce costs by 3x and minimize downtime through single-product maintenance.