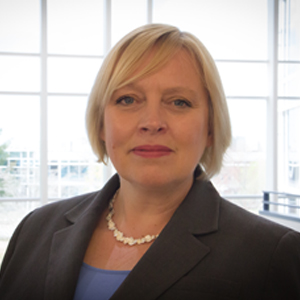 Emma Woodthorpe
Emma Woodthorpe is our Chief Human Resources Officer. She was previously Vice President of Human Resources at Xylem Analytics and Treatment Divisions. She held multiple Global HR Leader positions at DuPont after her role as the HR Manager of a Silicon Valley startup. Emma holds a Bachelor of Business Administration from Manchester Metropolitan University, Manchester UK
What challenges have you faced in your career and how did you overcome?
Taking a leap of faith in 2000 to relocate from the UK to Silicon Valley for a new job was a challenge and also an opportunity.
In 2000, I was the fifth employee at a startup in Silicon Valley. I proceeded to hire the next 50 employees into the company and then the Dot.com crash happened. Funding for start up's started to dry up so I laid them all off over a 6 month period, and the company closed in late 2002. Seeing a company go through its lifecycle that quickly was a challenge but also a great experience. There were many lessons learnt that I took on to subsequent positions around culture and values and scenario & financial planning.
What is your proudest moment?
Personally, my proudest moments are always when I watch my children achieve in spite of obstacles or challenges they may have.
Professionally, becoming the CHRO of Mercury. That may sound cliché, but over the last 5 years my career aspirations had been to lead an HR function and drive change. I realized that aspiration was possible with Mercury a year ago and then built what is quickly becoming one of the best HR teams I have ever worked with. Seeing the impact they are having on Mercury has made me very proud.
What are your goals for the future?
To continue to drive growth and success for Mercury with a focus on women in leadership and engineering from a talent perspective. Mercury is a fantastic company that I think can provide wonderful opportunities for young women and we need to help show that internally and externally.
I am a great believer in always continuing to learn but also reflecting on what has happened before and how I can improve personally. I aim to continue that, as it has been a big part of my journey in getting to this role and will continue to be.
Personally, my goals are to raise my children to be the kindest and most respectful global human beings they can be. Global an important word, my goal is that my children see a lot of the world and have the same type of experiences that have humbled me in my travels on the past 20 years.
What makes a great leader?
I think there are many things that make a great leader, however; from my perspective, I think these few things are very important…
Being humble and leaving egos at the door. This is not a position of privilege or entitlement; it's a position of great responsibility. You succeed when your team succeeds, and they succeed because you give them opportunities to grow.
Hiring people smarter than you into your team. I am not the expert at everything in HR, however; I have people on my team who are so much smarter than me in their field.
Setting clear direction that includes challenging your teams to reach targets they didn't know they could achieve.
You have to be able to work in the present and the future. What I mean by this you have to be able to drive the work that is going on day to day but then be able to then lift your eyes to the horizon and say, "Is what we are doing now going to get us where we need to be? Does it keep us on strategy? Do I see the vision for the future?" As a leader, especially the further up you get in the organization, this is a critical skill to have.
Lastly, understand how your tone sets the tone to your organization or team. As a leader, you represent the company and therefore the company's values and ideals. Great leaders firstly are honest with themselves about whether their personal values align with the company's and whether they can live up to them. They walk the talk in everything and must be authentic about it. Many times as leaders move further up in the organization, they do not realize that everything they do is being scrutinized, and it's very easy to spot inauthenticity. Being authentic is critical.
How did mentors influence your life, and who influenced you the most?
I have had multiple mentors and coaches throughout the years. Even today, I still have mentors I reach out to. One thing I tell young HR professionals is to make sure as they grow and develop, they build up their HR network and identify trusted advisors. It has been critical to my success to have people who I can go to and just throw ideas out to in a trusted way.
Two of my best mentors were not HR professionals. They were business leaders who, 15 years ago, demanded more of me as an HR leader than I thought I was capable of, from understanding the business and the financials as well as what they wanted from HR. They truly helped me shape the vision I have for the function but also gave me the passion to understand the broader business in a greater way and the freedom to do so. I have taken that into every role and now I demand that of my team.
Lastly, I believe family has the greatest impact on who we are, and I would be remiss if I didn't say my father has been, and continues to be, one of the greatest mentors in my life. He is also one of the most courageous people I know and inspires me every day.