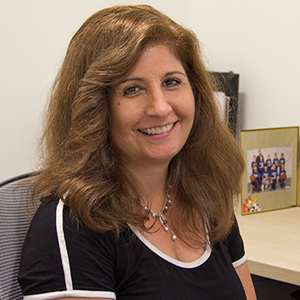 Lynne Currier
Lynne Currier is our Vice President of Engineering. Prior to joining Mercury for the second time, she held leadership positions at iRobot, EMC, Network Appliance, WebManage Technologies, SecuritySource, ftp Software, and Honeywell Bull. She has a BS/CS from the University of Lowell which she attended on academic scholarships.
What challenges have you faced in your career and how did you overcome?
When I first started, it was very hard to be the only woman in the room. I had to work really hard to earn the respect of my teammates. Overtime I became the technical lead and eventually moved in to management.
What is your proudest moment?
I think the first time I became a Vice President. Someone remarked to me, "you made it; you're finally in the club." It was a feeling of accomplishment to have the leadership trust me to lead such an important part of the business.
What are your goals for the future?
My goal is to finish my career here at Mercury helping to grow our business and to mentor and grow our engineering team. It is such a great group of people and our future is so bright. I would love to help us cross the $1B revenue mark. This will be a great accomplishment to see.
What makes a great leader?
I think there are multiple aspects to being a great leader. Talent and organization grow your team. This is a daily investment that will make an organization great or not. Communication is another major aspect. It's critical for leaders to describe the vision and steps along the way to get there. I think leaders need to be approachable and encourage people to communicate with you and be able to share both good and bad news. Decision making is another critical skill. People are looking for guidance. You need to do the best you can with the information that you have to make good decisions and move the team forward.
How did mentors influence your life, and who influenced you the most?
I've had one woman manager in my life, and she is the one who convinced me to move in to management. She was recognized as one of Boston's Women of the Year and she asked me to attend her award ceremony. She used me as an example of one of the great people that she mentored in her life. It was a humbling experience, and I still talk with her today over 20 years later.
What is your advice to young women?
My mentor brought me to the Simmons College Women in Leadership forum every year for a while. One year Ann Richards, the former governor of Texas, was one of the speakers there. Something she said has always stuck with me. She said that if you are a woman in a leadership position, it is your responsibility to help the next generation of women to be successful. I've always taken that to heart and try to help and mentor as many as women as I can throughout my career. Everyone needs to help each other to be able to make a change in the workforce. I would advise young women not to be intimidated and to reach for their dreams. It's important to set goals both short and long-term and to not give up. Remember to prioritize your life and make sure to always keep balance. You need to take care of yourself, so you can have time and patience to take care of others. I think these are the keys to both success and happiness.
Why technology/defense industry?
I love to learn. Technology is an industry where there is always something new to learn and master. It makes life fun. The defense industry work gives me a feeling of purpose to help keep our country safe and secure. We really make a difference in the world with what we do, and that makes my work satisfying.
What is one of the biggest advances in your field within the tech industry over the past 5 years?
I think social media is one of the biggest advances in the technology space. The world has changed so much with all of the new ways to collaborate and communicate.
What changes have you seen over the years for women in tech?
I'm surprised that the number of women in technology hasn't changed much since I started. Last year, when I spoke at UMass Lowell to the computer science students, there were only a few female students. I asked where all the women were and they told me that they were all there. I have seen more women in leadership positions across the industry, but it's still a very small percentage. We still need to develop and encourage more women to go in to a technology field and to be willing to take a chance in a leadership position.