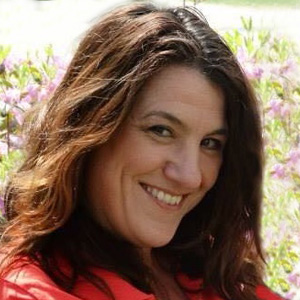 Michelle Blanchette
Michelle Blanchette is our Vice President of Enterprise Systems. Prior to joining Mercury, she was Director of Business Applications at BVI Medical. Michelle has held a variety of roles in IT, Finance, Business Intelligence, and General Management. She holds a Bachelor of Science in Management from Bentley University.
What challenges have you faced in your career and how did you overcome?
Balancing home and career has always been the greatest challenge for me. As a woman, managing home life while forging a meaningful career is not always easy. It takes discipline, compromise, sacrifice, a good support system and whole lot of creativity.
Secondly, I have been dubbed by many, 'A Change Agent', a moniker I wear like a badge of honor. Facilitating change is never easy but I've always enjoyed the challenge. To overcome people's fear, I employ a strategy that includes both empathy and information. First, I do not minimize the anxiety that change imparts so I genuinely listen to their input and concerns while I coach them through the change. I also make a point to communicate the reason for the change and to provide them with the information about how it will affect them in their daily life. You must provide factual information otherwise, people fill the information gap with 'worse case' narratives.
What is your proudest moment?
I think graduating from college as an adult. I did not follow a traditional track, leaving college in my junior year to give birth to my son then pursuing an entrepreneurial path. However, I knew in order to advance my career that I needed to complete my degree, besides, I had an aching need to finish what I started. I've always been a student of life-long learning but completing my formal education was important to me. Education was more about the journey – I didn't want some accelerated degree program – so I took on traditional courses at night while working and raising my son. The look on my Dad's face when I finally got my diploma was priceless to me.
What are your goals for the future?
I'd like to cap off my career in a senior leadership role in technology or business strategy. I enjoy sharing my business knowledge, experience and acumen with others and empowering people to do great things. Upon completion of my career in business, I'd like to slow down the pace a bit, travel or perhaps run a small B&B.
What makes a great leader?
To me, a great leader empowers her team and keeps them engaged and motivated. She allows them to make decisions and provides them with guidance as needed. She clears obstacles to success and vies for needed resources. A good leader emboldens people to "fail fearlessly" and provides honest and meaningful feedback.
How did mentors influence your life, and who influenced you the most?
I've been blessed with many great mentors in my life. I have to say my mom was my first and most influential role model. Like me, she is both analytical and creative, a resourceful and powerful woman, ahead of her time. Born in 1929 to Italian immigrants, she aspired to be a dress designer and received her degree at a time when women were expected to get married and raise a family. She raised 8 daughters while having a successful career. She always instilled in me that I was smart and capable of accomplishing anything and she never put my capabilities in a gender context.
In my professional career, the mentor who stands out most is a company president I worked under at Filtrona, plc. Ray Hackney was quick on his feet and made me work and think quickly and decisively. He taught me so much not only about manufacturing processes, but more importantly how to motivate people, set expectations and achieve results through meaningful and measurable goal setting and recognition of results. He often said, "Making the product isn't the hard part, motivating and inspiring people is." He also taught me how to manage the expectations of stakeholders – a critical leadership skill in an organization.
What is your advice to young women?
Project confidence! Be brave! Don't be afraid to ask for what you need. Speak up if you have something important to say or think you have a good idea. Don't be afraid to fail, as without risk, you can't achieve greatness. Most importantly, don't sacrifice family for career. You can have both in the right work environment worthy of your talent.
Why technology/defense industry?
I made the shift from Finance/Operations to IT because the discipline feeds both my creative and logical mind. I enjoy the added challenge of working in regulated industries, spending most of my career in the medical device and aerospace/defense sectors. I love working in Enterprise Systems because every day brings a new set of challenges and puzzles to solve. I think of myself as a business person first, which is why I think I am successful at developing scalable, intuitive and adoptable solutions that help businesses grow and its talent succeed.
What is one of the biggest advances in your field within the tech industry over the past 5 years?
Internet speed and latency improvements; this has enabled seamless, remote collaboration, allowing teams to be more diverse and productive, regardless of physical proximity. Computer processing power and scalable cloud space have also transformed the world of Enterprise Systems. Working on the application side of IT, I especially appreciate the leap in processing power and affordable storage capacity and the impact it has on powerful computing solutions for business.
What changes have you seen over the years for women in tech?
I think more women are joining the tech ranks and assuming leadership roles, and I think it is long overdue. In school, girls have historically excelled in math and science but for many years that never translated well to the work place. I am thrilled to see more young women joining the technology and engineering sectors with great success.