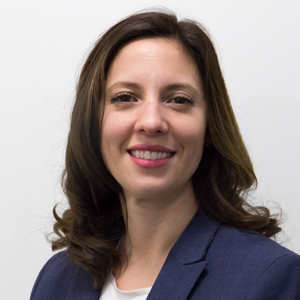 Michelle McCarthy
Michelle joined Mercury this year as Chief Accounting Officer and Controller. Prior to that, she was Corporate Controller at Analog Devices, Inc. and an assurance practice professional of Ernst and Young, LLP. Michelle is a Certified Public Accountant and holds a Bachelor of Science in Business Administration, Accounting and Finance from the Suffolk University Sawyer School of Management.
What challenges have you faced in your career and how did you overcome?
Balancing career and family has and will continue to be a challenge. In the earlier stages of my career, making choices that prioritized family but could potentially pause my career were difficult to accept. Once I realized that I was responsible for defining balance in my life and had the right to reassess it whenever I felt it was necessary, I took control of the challenge and overcame it.
What is your proudest moment?
I'm living it! Becoming the Chief Accounting Officer of a public company was my long term career goal. I have been given the opportunity to achieve this goal at Mercury, and I plan on nailing it!
What are your goals for the future?
To have a meaningful impact on the achievement of corporate initiatives and development of organizational talent while continuing to learn and broaden my professional skillset.
What makes a great leader?
A great leader is humble enough to never presume to have all the answers, courageous enough to make decisions with less than perfect information, and curious enough to maintain a constant desire to learn. A great leader instills knowledge, confidence and faith in the people she leads in hopes that they will become even greater leaders.
How did mentors influence your life, and who influenced you the most?
Mentors are trusted advisors that guide us through our personal and/or professional lives. They help us to capitalize our strengths while making us cognizant of our weaknesses. Mentors selflessly share their own successes and failures in hopes that we will leverage their learning in our own lives. From a personal perspective, my mother is my mentor and from a professional standpoint, my former manager is my mentor. Both have had a tremendous influence on my life.
What is your advice to young women?
Believe in yourself and when faced with a fight or flight situation, always prepare yourself for a fight.
Why technology/defense industry?
Starting my career in public accounting, I had the benefit of being exposed to many clients that operated in different industries. Through that experience, I realized that I preferred companies that offer tangible goods or services. Beyond that, the technology/defense industry is attractive because it has a meaningful impact to our society.