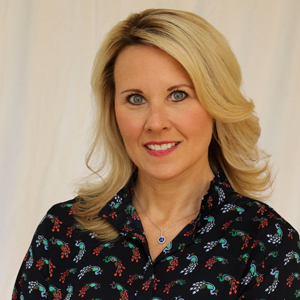 Stacy Spencer
Stacy Spencer is Vice President of Sales Operations, leading Strategic Account Managers, our corporate Strategic Account Model, and Sales Operations. She has held Senior Sales and Channel Director positions at Lucent Technologies, NMS Communications, Radisys and Symphony Teleca. Stacy holds a BA in Business Communications and a minor Marketing from Bentley University.
What challenges have you faced in your career and how did you overcome?
Aside from being mistaken for the flight attendant when I'm wearing a navy suit, I really can't think of any major obstacles that I have faced in my career. I have been fortunate to work for companies of various sizes in very diverse markets. I worked at companies ranging from very large companies like Lucent Technologies (in its heyday) to six person start-ups that were VC funded. I wouldn't trade those experiences for the world. I worked at four start-ups before coming to Mercury, and I had great opportunities to learn beyond my job assignments.
What is your proudest moment?
As a salesperson, I love it when we win. By nature, Salespeople are competitive and we love the thrill of the victory! I'm most proud, however, when I have helped someone grow. When I get compliments about people I manage—specifically when others see them growing professionally, I feel rewarded.
What are your goals for the future?
From now until I retire, I'd like to remain in a Sales leadership role in the high tech industry. We are fortunate to have built a strong growth engine at Mercury, and I love the fact that Mercury has found a way to keep me challenged. I also have a goal to determine a "second career" because I'm not the type of person who will retire easily. I will probably write a book, but I have also been thinking about becoming an adjunct professor at a business-oriented college or an advisor to start-up companies. I have a passion for business and teaching, but more importantly, I don't want to stop learning.
What makes a great leader?
To me, leadership is an inherent quality that gets fine-tuned through experience. Leaders are born, not made. With that said, a "born" leader can get better over time through experience, self-awareness and focus on self-development. Great leaders are people who inspire and motivate. Great leaders understand the power of a team. Great leaders can manage through times of difficulty or change. Great leaders demonstrate integrity and professionalism. Great leaders are life-long learners.
How did mentors influence your life, and who influenced you the most?
I have had many great mentors throughout my career. With that said I think I have been most influenced by two people. My father, who passed away when I was in my early 20's, influenced me greatly as I am very much "my father's daughter," and we share the same DNA. I probably learned more about business at the dinner table than I did in college. One of the fundamentals he taught me is that "people will treat you as you allow yourself to be treated," and that has always stuck with me.
The other mentor that comes to mind is a woman who was the Director of Global Business Development when I worked in embedded telecom at NMS Communications. Her name was Katherine Owens Mills, and she was the mentor who helped me see that women can "have it all," meaning a great career and a rich family life. Katherine, who died of cancer in her late forties, was someone who lived life to the fullest. She was extremely committed to her career and beloved her colleagues and customers. At the same time, she was a super-mom. She'd stay up until midnight sewing costumes for her kids' school play. She'd bake 20 loaves of banana bread for a bake sale and bring in a few for our morning meeting. Katherine showed me that if you sacrifice a little bit of sleep, you can be equally committed to career and family. I hope to always carry "the edge" of my Dad and "the warmth" of Katherine in a balanced fashion as part of my management style.
What is your advice to young women?
My kids will laugh if they ever read this because they have both heard this many times. I always say, "You don't have to be the smartest person in the room, but you have to be willing to work the hardest." Work ethic, commitment, and a great attitude will take you far in your career. Second, there's no such thing as a glass ceiling. I have worked in male-dominated industries for my entire career, and I firmly believe that "one's path is up to them." It's a self-fulfilling prophecy… visualize success and achieve it. I have been the only female and often "the youngest" in many sales organizations. Don't worry about labels, just work hard and be the best person for the job. Finally, I would tell young women (and men) to think holistically about their careers as part of their lives. Doing so will help you chart a career path that allows you to balance your personal and professional goals.
Why technology/defense industry?
Truthfully, I sort of just "ended up" in high tech through an advertisement in the Boston Globe. In 1996, I went from consumer goods (Pepsi) to telecommunications/enterprise business communications at Fujitsu, which later morphed into embedded technologies in telecom and other markets. My career has been a result of my network. Nearly every job I have taken has been a result of someone calling me. I was introduced to Mercury because people I worked with at NMS were at Mercury, and they convinced me to "just have coffee" with Brian Hoerl. Here I am… more than 7 years later! It must have been a really great cup of coffee. All kidding aside, I am very proud to work in the defense market. We're not just innovating, but we're innovating to protect our freedom and our warfighters. The sense of Patriotism that comes with our work makes it very meaningful to me.
What changes have you seen over the years for women in tech?
When I was in telecom, particularly on the embedded side, there were very few women in field Sales and even fewer in engineering. Most of the field Sales people were guys with Electrical Engineering degrees, and nearly all of the Sales Engineers were men.
We have become a technology-driven society via our dependence upon computers and smart-phones, and tablets. Our everyday use of technology, combined with globalization, the promotion of STEM in high schools, the use of technology in colleges has opened the floodgates for careers in high technology. I recently attended a Defense Industry event, and I was struck by how many female leaders were in the room. If you look across the Prime Contractors in the US, you'll see many females at the very top of the organizations—to name a few: Marilyn Hewson, CEO of Lockheed Martin and Phebe Novakovic, CEO of General Dynamics. The entire defense industry is in need of the "next generation of talent" so I would highly recommend the Defense Industry to recent graduates.