DS-3000 Synthesizer Multi-Octave
DS-3000 Microwave Synthesizer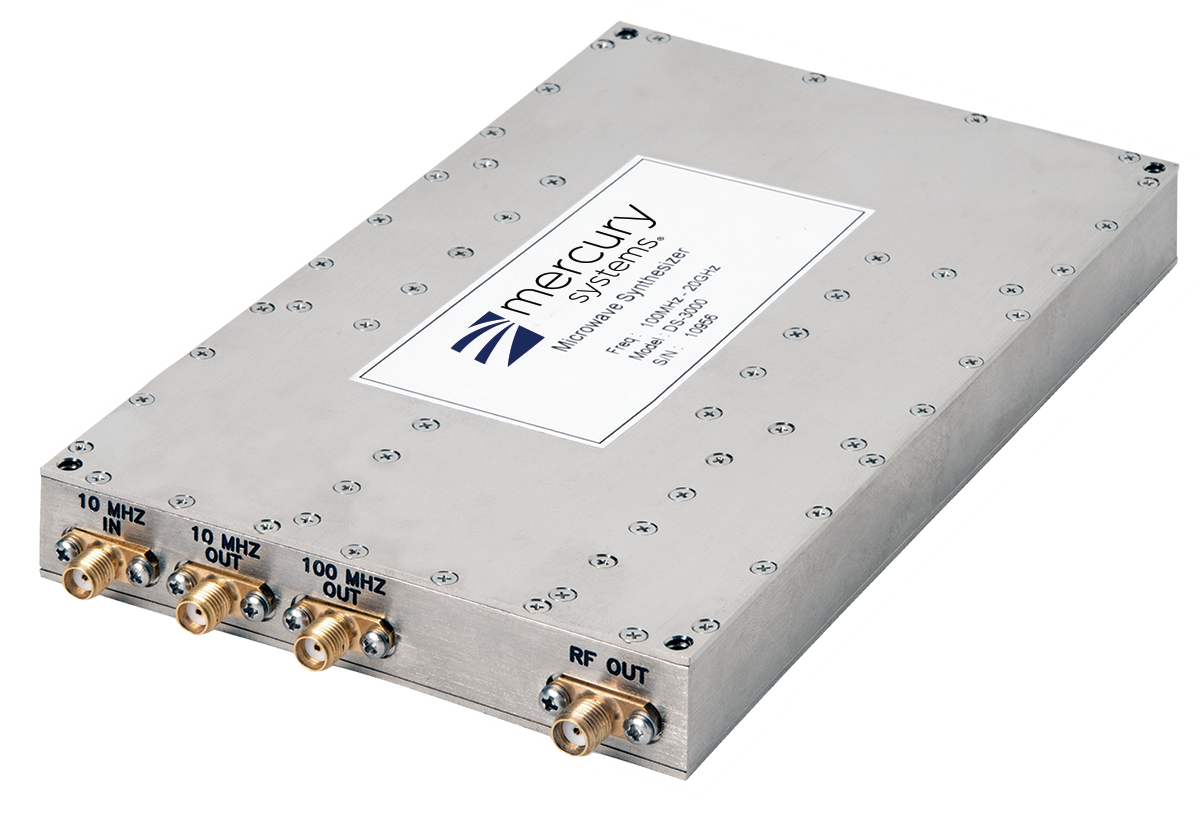 A Signal Source That Doesn't Compromise Performance
Developed to enable our high-performance frequency converters, this microwave synthesizer offers industry-leading phase noise and frequency stability. It provides frequency coverage from 100 MHz to 20 GHz in order to support broadband designs. Optimized for demanding EW and ELINT applications, the DS-3000 operates over a wide temperature range and with low microphonics.
0.1 to 20 GHz, tunable in 1 Hz steps
State-of-the-Art Phase Noise
10W Power consumption
Auto-sensing reference clock
-30 to +70 Temp Range
SPI & USB Control
---
Contact Us
Have a question or custom design requirement? Contact us to speak with our team of experts standing by.
Email us
---
Downloads
An overview of Mercury's broad RF and microwave solutions including compact components and highly integrated, modular assemblies.
Download Now
Learn how our RF, mixed-signal, and packaging teams work together to develop the SpecrumSeries™ Multiband Platform, an extremely compact architecture for next-generation smart bullets.
Download Now