Reflecting our transformation as a leading technology company
At Mercury, we believe the world needs technology that makes it a safer and more secure place. As our business transforms to deliver on this Vision, our brand and visual identity are changing, too.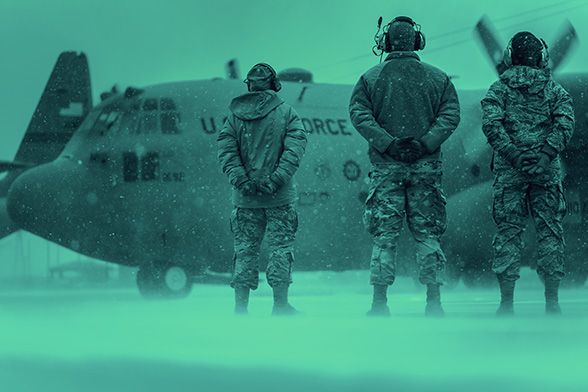 Human and future forward
Mercury has evolved as a technology leader. We make trusted, secure technology profoundly more accessible to aerospace and defense. Our brand voice has evolved as well – to one that is more human and forward leaning, articulating our position at the intersection of high tech and defense and bringing into focus the people we ultimately serve.

Bold, human, accessible
Our new wordmark completes our brand transformation. Our former dark blue logo morphs to a blue-to-teal spectrum to simulate change. Rounded lower-case letters form a unique font that communicates confidence and accessibility — a nod to both our culture and our responsibility to serve humanity.
See below for a blog on our brand transformation from our CMO.
CMO PERSPECTIVE
Stephanie Georges, Senior Vice President and Chief Marketing Officer at Mercury, explains why Mercury has chosen to evolve our brand now.
Thank you! We have received your message and will be in touch with you shortly.