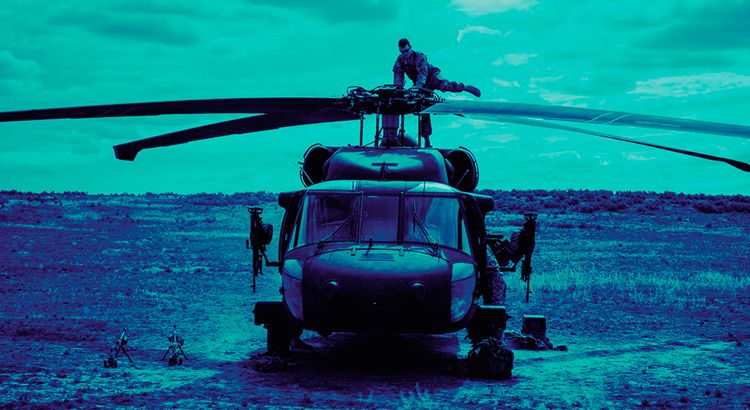 The challenge with collecting large amounts of data at the tactical edge is that it is often transferred to off-site servers for processing and analysis and then archived on mixed media at different sites. The time lost to transfer, process and return the data creates delays for actionable intelligence. Any situational awareness advantage of using the data in a timely fashion is lost.
Gone are the days of complex data storage tiering in today's data centers—thanks to new all-flash universal storage technologies. Military and aerospace users can now deploy this same technology at the tactical edge, leveraging a standardized, scalable, versatile, compute and storage solution ruggedized for demanding environments and capable of contending with today's data-driven, sensor-rich world. A new rugged data storage solution now enables the collection and storage of petabytes—versus terabytes—of sensor data at the edge, accessible by every user on the network.
A processing platform that transforms data into decisions
Mercury recently expanded its processing platform to address this problem. A new Rugged Data Storage solution enables real-time access to data at the tactical edge— near the input source allowing that data to be processed and acted upon in real time without network delays. This rapid access to large amounts of sensor data can provide a competitive edge, especially in the modern battlefield where data and intelligence are rapidly becoming a force multiplier.
By partnering with VAST Federal and integrating their revolutionary storage software, Mercury is able to provide a scalable compute and storage solution for data backup and redundancy that is cost-effective and simple to deploy and manage. VAST has made it possible to eliminate decades of long-standing storage practices to create data centers entirely from flash. The software creates a revolutionary, disaggregated, share-everything architecture and applies next-generation algorithms to deliver new levels of storage efficiency and resilience at exabyte scale. Since the compute elements are separated/disaggregated from the media across the fabric, each can scale capacity and performance independently and on the fly.
Bringing commercial innovation to defense and aerospace
This partnership is an example of how Mercury's processing platform can rapidly deliver the innovation of the commercial sector to aerospace and defense. VAST's advanced data center software is combined with state-of-the-art hardware and the operational longevity required for aerospace and defense applications. RDS systems are rugged and resilient, with redundancy designed into the system. The compute, network, storage and power supply nodes are redundant, allowing continued access to all data in the event of a failure. The system has also been designed and tested to various mil-standards to perform in harsh shock, vibration and EMI environments.
The RDS system delivers key features to increase success in today's sensor and data-rich environment, including network-attached hyperscale flash storage, low-latency NVMe performance with the latest COTS technologies and high-speed network connectivity for secure insights over Ethernet. You can learn more in Placing Data Center Storage Technology at the Tactical Edge and Universal Storage for Access to All Data at the Edge.