BLOG MENU

Veterans @MRCY: Mark Bruington
Mercury Systems
November 20, 2018
Mark Bruington, Captain (retired), served in the US Navy for 28 years as a Naval aviator. Before joining the Navy, he received a BS in Physics from San Francisco State University.
In his initial assignment with the A-6 Intruder attack aircraft, he supported a deployment for Operation Southern Watch in the Persian Gulf on board the USS Nimitz (CVN-68). Following the retirement of the A-6, he transitioned to the F-14 Tomcat where he joined multiple squadrons all deploying aboard the John C. Stennis (CVN-74), mainly supporting Operation Southern Watch.
Mark then attended US Naval Test Pilot School where he was assigned to the Strike Test Squadron in Patuxent River, MD, flight testing both the F-14 and F/A-18 aircraft. During his time on shore duty, he received an MS in Systems Engineering from John Hopkins University. Following the events of 9/11, Mark once again deployed aboard the USS Stennis during Operation Enduring Freedom, flying missions in direct support of US and coalition ground forces in Afghanistan.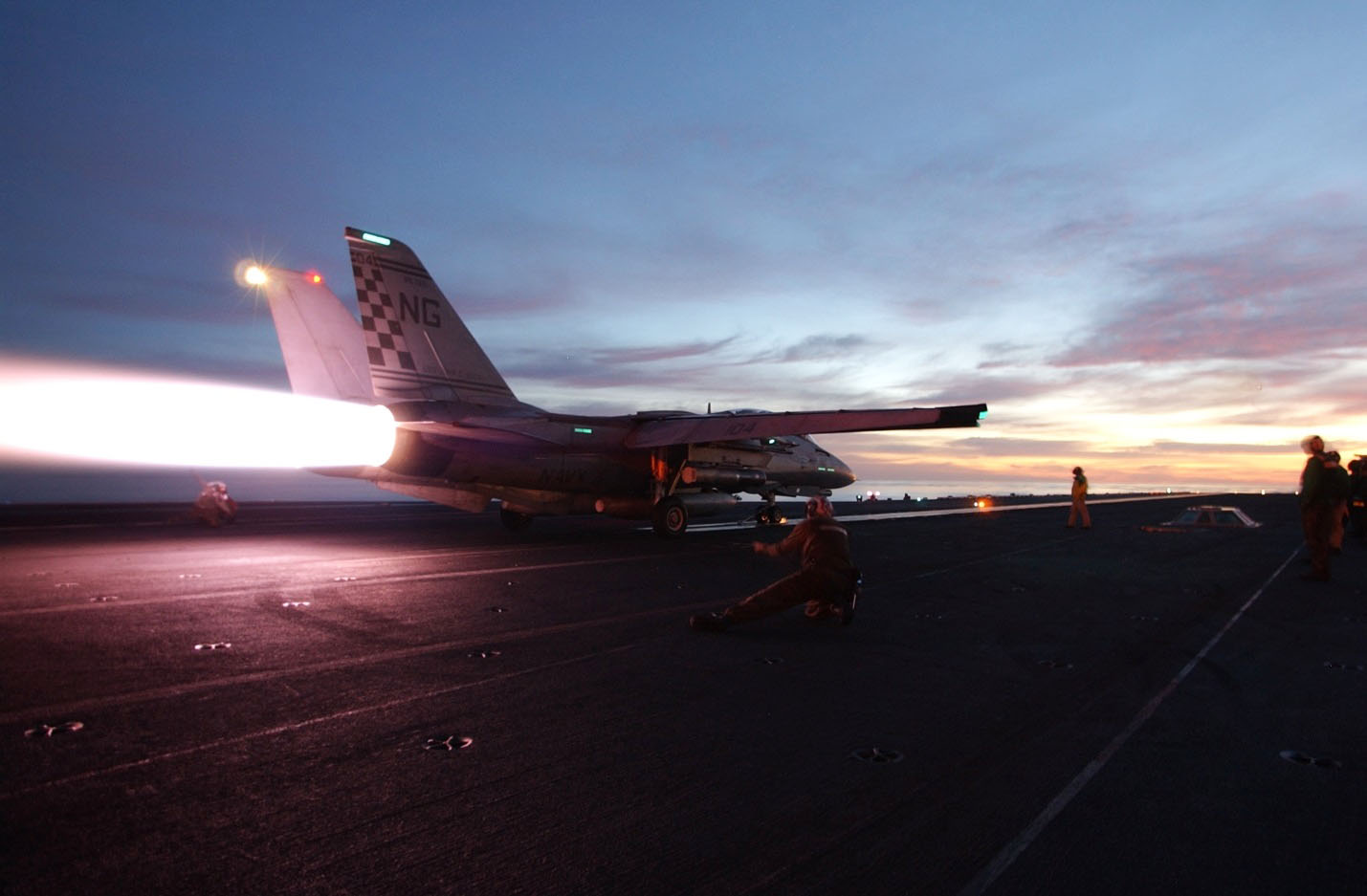 Mark launching on a mission over Afghanistan in an F-14 from the USS Stennis
In his next assignment, he became an instructor pilot at US Naval Test Pilot School, and then transitioned to the F-35 Lightning Joint Program Office. He was later assigned to the Industrial College of the Armed Forces (ICAF), earning an MS in National Resource Strategy, followed by a year assignment on the OPNAV staff as a tactical aircraft and weapon systems requirements officer (N88).
Mark returned to Patuxent River Naval Air Station in Maryland, this time in the F/A-18 Hornet and EA-18G Growler program office (PMA-265) as the deputy program manager. He went on to be assigned as the Principal Director, Programs at the Defense Security Cooperation Agency (DSCA), focused on foreign military sales and excess defense article sales.
Mark's final assignment in the Navy was as the 38th commanding officer of the Naval Research Laboratory (NRL) where he reported to the Chief of Naval Research and was responsible for conducting broadly-based, basic and applied research to answer the Navy's science and technology strategy.
Service Highlights
Flew 3,200 tactical flight hours
70 combat missions over Iraq & Afghanistan
Flew 41 different aircraft
Designated a Naval aviator in 1992 and a US Naval Test Pilot in 2000.
Graduate of Industrial College of the Armed Forces
DAWIA certified Level III in PM, T&E, SPRDE
Formally a member of the Navy Acquisition Professional Corps.
Fun fact: last combat mission flown was in March 2017 in a VXS-1 P-3C Orion over Northern Iraq/Southern Syria
Most Interesting Moment
"As I was walking on the flight deck of the USS Stennis to man our jets on a mission to attack the caves in Tora Bora, Eastern Afghanistan, along came a French and German destroyer each streaming the largest American flags I'd ever seen. It was truly moving and proved we were all part of something bigger than we could comprehend."
Reflection and Remembrance
"After 9/11, I was always humbled how individuals would go out of their way to thank me for my service when they saw me in uniform. I could tell it was genuine and quite different than what my father experienced when he returned from Vietnam in 1969."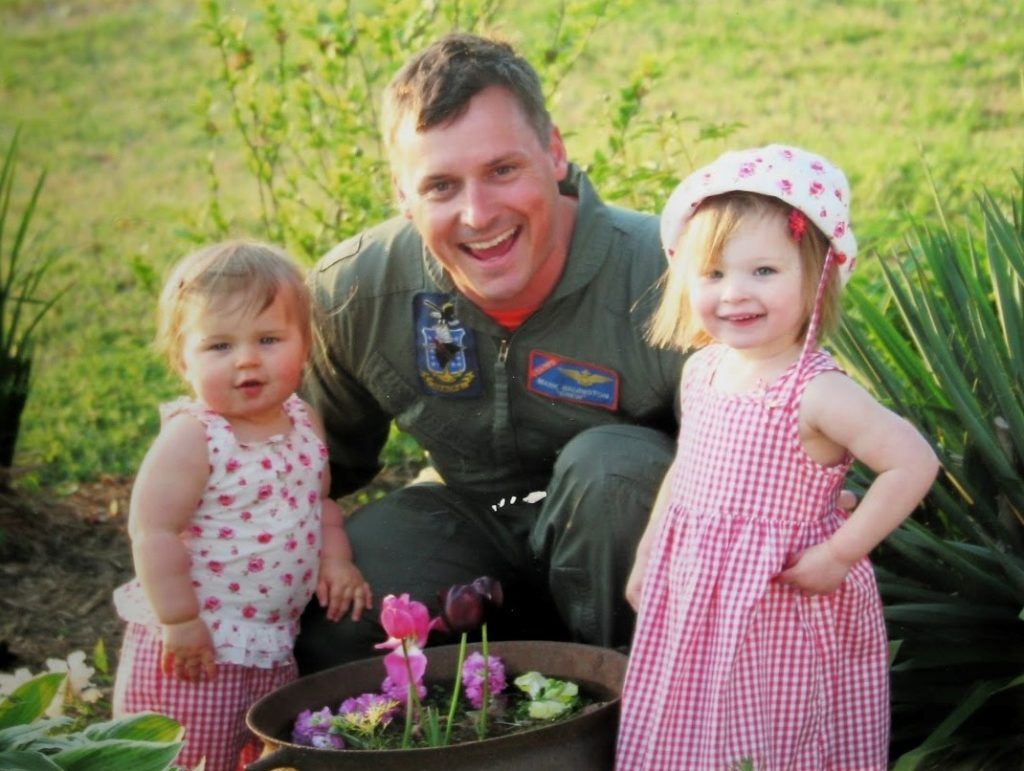 Mark with his daughters when returning home from flying