CLK3002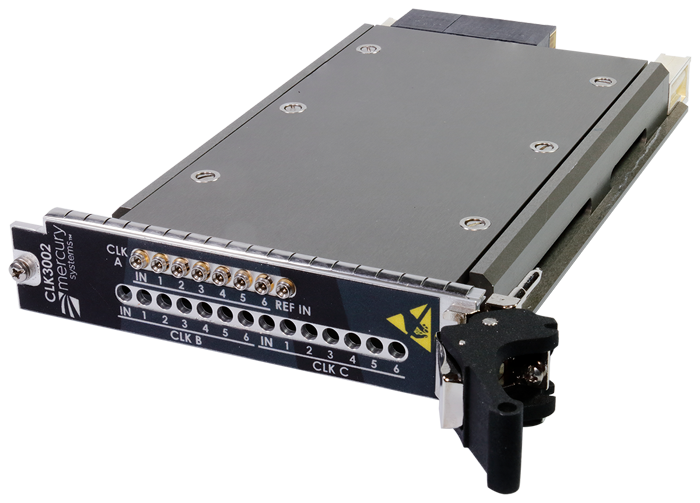 Product Description
Mercury's EnsembleSeries™ CLK3002 is a customizable, 3U OpenVPX clock generation and distribution solution ideally suited for demanding high-fidelity, coherent signal-processing applications. The three independent clock banks can be customized to specific output rates to support complex system requirements, such as integrated ADCs, DACs, and LO references. To enable high-performance digitization, the CLK3002 has been designed for optimal slow rate with minimal jitter.
3 clock banks with up to 6 clock outputs each
Scalable and configurable
External reference support
Aligned, ultra-low jitter clock distribution
Radial clock slot profile
3U OpenVPX compliant
---
Contact Us
Have a question or custom design requirement? Contact us to speak with our team of experts standing by.
Email Us