Display flight-critical information in high-definition
The HUD1080 is a digital display designed for modern aircraft
Traditional analog HUDs use expensive, bulky, and obsolete cathode ray tube (CRT) technology that does not support next generation aircraft capabilities. The HUD1080 features digital light engine technology and a non-obstructive design enabling pilots to see real-time flight images in 1080p without taking their eyes off the action outside.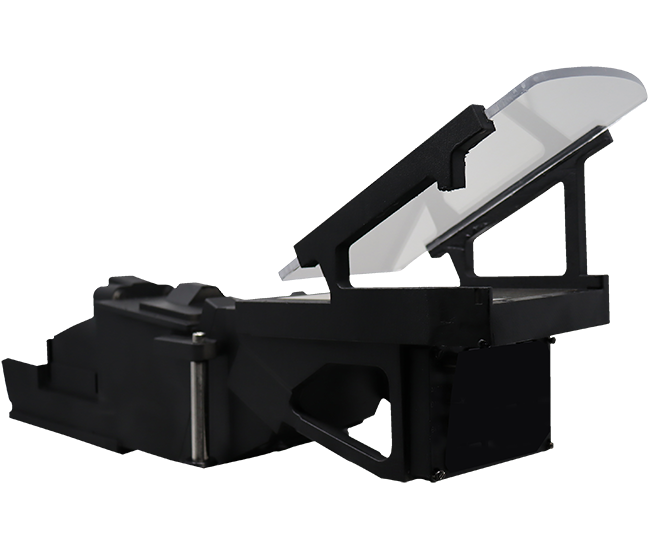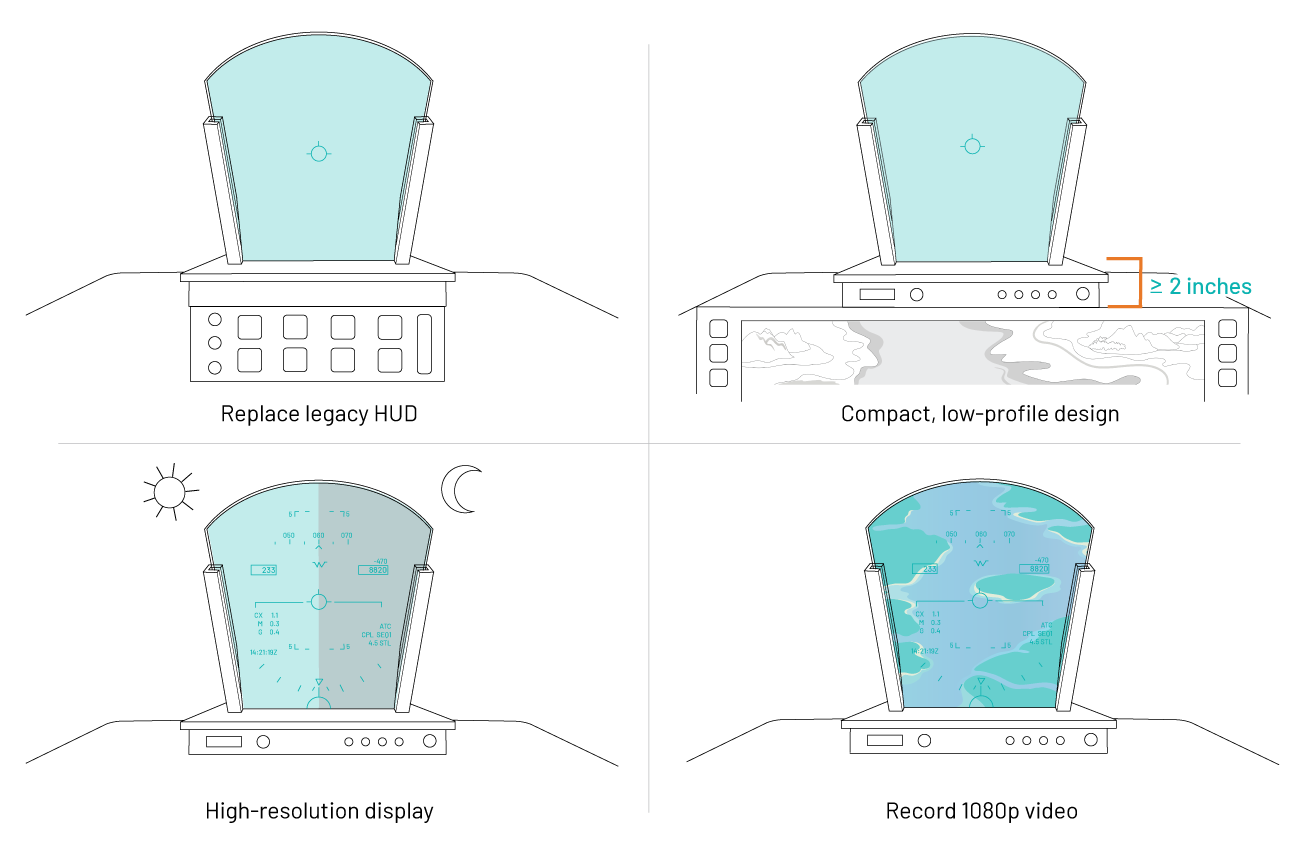 Improved Line-of-Sight and Situational Awareness
Completely digital and fully customizable to any aircraft, HUD1080 can display imagery from digital and analog interfaces to support enhanced vision capabilities including FLIR for landing in degraded or zero visibility flight conditions. A wide-range of brightness levels and NVIS ensure pilots see crisp imagery clearly any time of day.
Thank you! We have received your message and will be in touch with you shortly.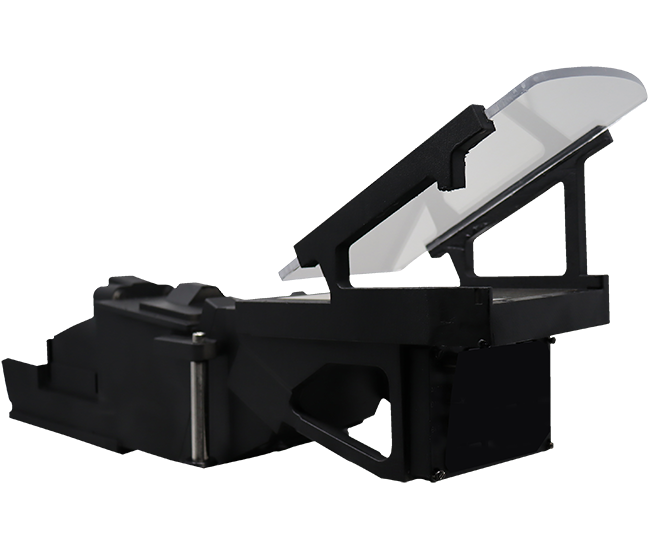 FEATURED PRODUCT
HUD1080 Head-Up Display, BuiltSAFE™
Display and record 1080P imagery and maximize pilots field of view with a DAL-A certifiable, highly reliable digital HUD with 8,000hrs of MTBF