RFM6101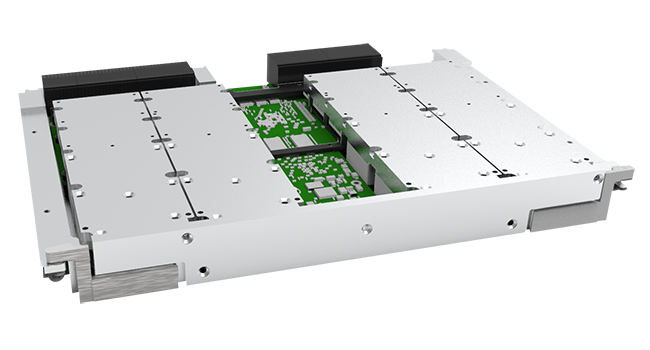 Product Description
The SpectrumSeries RFM6101 is an ultra-wide band, multichannel transceiver. It includes a versatile local oscillator (LO), low phase noise and fast tuning speed. To support advanced system requirements, the module contains two Rx down-converter channels and two Tx up-converter channels. It is packaged in a ruggedized 6U VPX module and optimized to operate with Mercury's family of EnsembleSeries FPGA processing modules. The RFM6101 is open system architecture compliant in both the digital and RF processing domains through OpenVPX (VITA 65) and OpenRFM .
RF coverage from 6 - 18 GHz
4 Rx down-converter channels and 1 Tx up-converter channel
Rugged, compact and full open system compliance
Wideband - Excellent phanse noise - High dynamic range
Built-in LO generation
External LOs capability for EW versatility
---
Contact Us
Have a question or custom design requirement? Contact us to speak with our team of experts standing by.
Email Us