Corporate Sustainability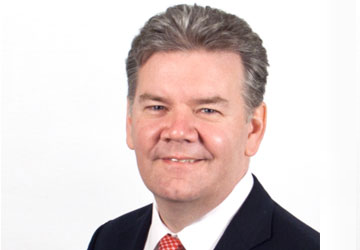 Message from President and Chief Executive Officer Mark Aslett

Mercury Systems' Board of Directors and Executive Leadership Team understand and embrace the importance to all of our primary stakeholders of environmental, social and governance (ESG) measurement and reporting. For a number of years, we have been addressing the aspects of ESG we believe have the greatest impact on our business, our stakeholders and value creation. As it relates to Environment and Sustainability, our initial priorities include: Talent Management and Culture; Responsible Sourcing and Operational Excellence; Cyber Security; and Environmental Stewardship. We have also addressed a number of key Governance principles that are considered best practice and will continue to advance in this area as well. Of our areas of focus, we are more advanced in developing Talent Management and Culture and Cyber Security because these have the greatest potential to create — and the highest risk to destroy — value for Mercury and our shareholders. We are committed to continued progress in our efforts, results and reporting accountability, and will add both to what we do and how we report these efforts over time.

For Talent Management and Culture, we invest in the professional development of our team members, hiring and retaining a diverse workforce. We are committed to ongoing employee training in critical compliance areas including business ethics, export rules, and our culture of integrity. We adhere to high ethical and security standards and operating with integrity is a foundation of our culture and values.

The layers of cyber security we have built into our business systems and incorporated into our processes help ensure the critical data that drives the development of customer solutions is secure and protects our employees' personal information.
Responsible Sourcing and Operational Excellence are an integral part of value creation. We work with all our suppliers to ensure that we all adhere to an equal and high standard of sustainability and ethical principles.

As a technology company, we have relatively limited exposure to Environmental Stewardship risks in our operations. We are committed to promoting Environmental Stewardship and introducing innovative processes and technologies that improve our efforts, including quantifying and disclosing our environmental impact along with our efforts to maximize future generations' ability to live, work and play in our shared natural environment.

Our Executive Leadership Team reviews our ESG efforts and the Compensation Committee of the Board of Directors reviews our ESG disclosure with a view toward how our efforts help attract and retain employee talent, including our culture and values as well as how we demonstrate our commitment to good corporate citizenship.

Thank you to all of our team members, customers, suppliers and partners who have contributed to our sustainability achievements so far. We look forward to sharing our progress in helping ensure a successful future for all of us.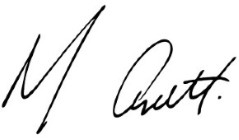 Mark Aslett
Chief Executive Officer