SCFE6125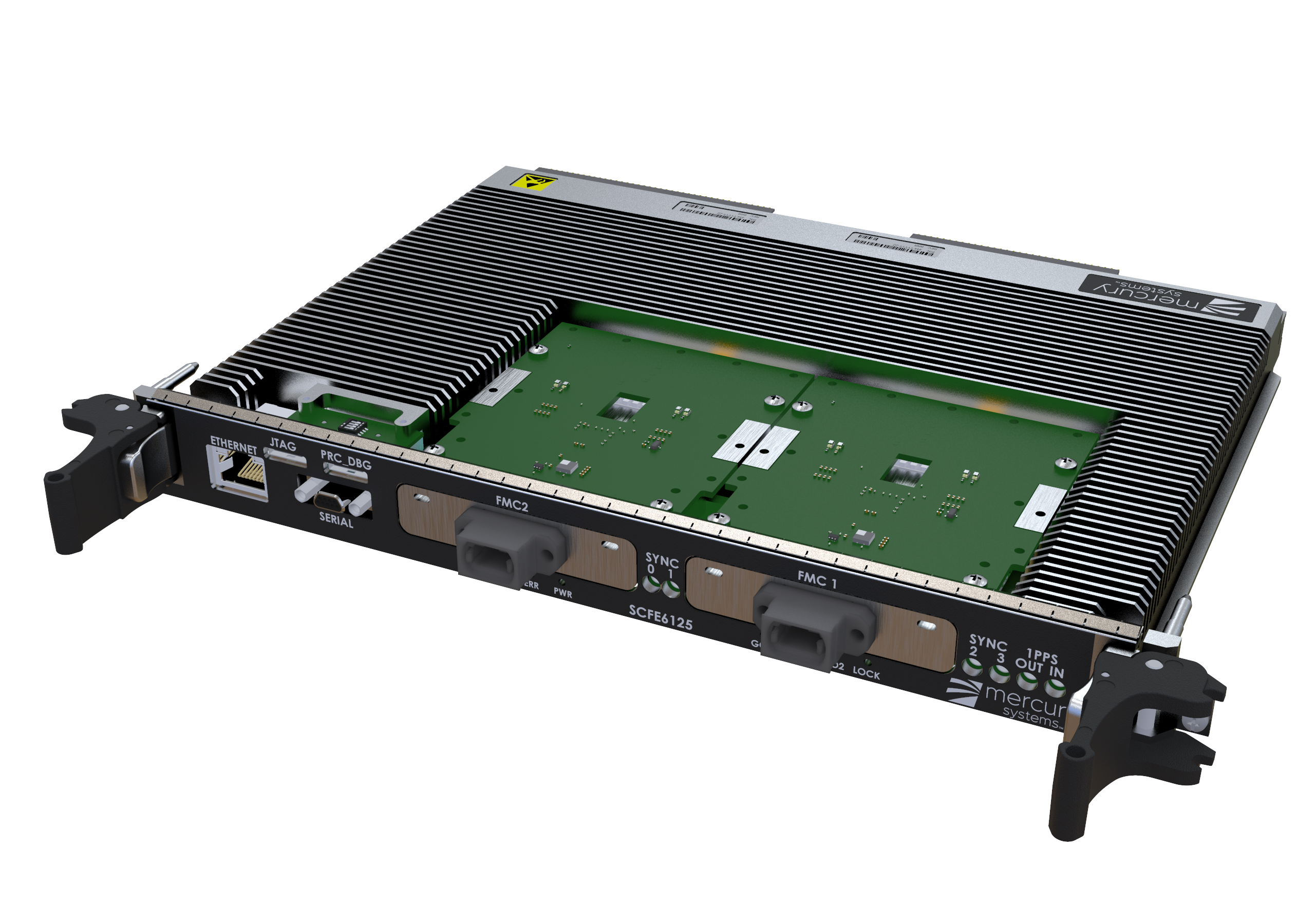 Product Description
The EnsembleSeries™ SCFE6125 is a versatile OpenVPX FPGA processing module with optical I/O designed for high performance and agile system integration. Incorporating Zynq Ultrascale+™ FPGA processing power and an updated architecture, this advanced module maximizes performance by locating the processing subsystem directly in the data path. With two VITA 65 integrated fiber FMC boards for connectivity at 10.3125Gbps to external system components, performance is maximized even in harsh environments.
Two 8Rx/8Tx fiber links per FPGA
Processing subsystems in data path for max performance
OpenVPX compliant for easy integration
Multiple high-reliability cooling options
Zynq UltraScale+ FPGA processing power
---
Contact Us
Have a question or custom design requirement? Contact us to speak with our team of experts standing by.
Email Us