Speed Signal Processing with Cutting-Edge FPGAs
Combining the latest commercial FPGA technology with high-speed optical IO and high bandwidth memory, Mercury's COTS OpenVPX and SOSA agile processing board solutions can move large amounts of data in real time to eliminate throughput bottlenecks while bringing tremendous processing to the sensor edge.
Built-in flexibility to speed development and integration
The available Navigator® Design Suite includes a board support package (BSP) and a FPGA design kit (FDK) providing complete operational control of the hardware and easy configuration of new FPGA functions.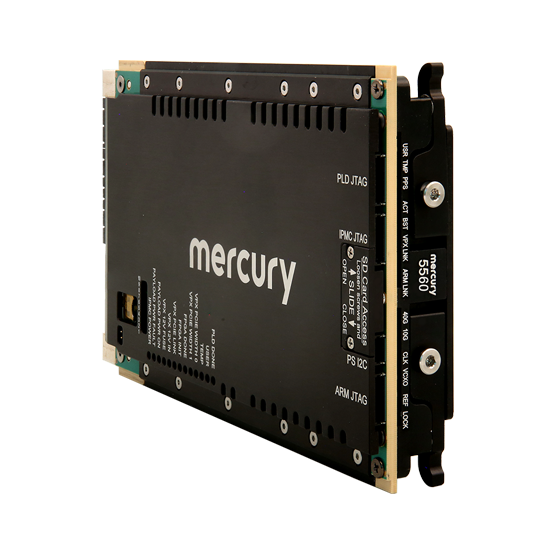 FEATURED PRODUCT
Model 5560 Versal HBM ACAP Coprocessor
3U VPX board for compute-intensive applications.