Electronic Warfare From Chip Scale to System Scale
Bringing Technology Innovation to the Spectrum
As more nations deploy advanced electronic warfare (EW) capabilities, it is becoming increasingly critical to leverage the latest technologies from both traditional defense companies and the commercial industry to maintain spectrum superiority.
With this growing demand for the latest technology comes the challenge of ensuring a trusted supply chain, securing mission-critical information, and operating in harsh environments.
At Mercury, we have proven expertise in applying cutting-edge innovation to mission-critical applications.
Capabilities

Enhanced Reliability
Operate in harsh environments with proven and rugged technology

Open System Architecture
Simplify your integration with open architectures

SWaP-Optimized
Enable edge processing with chip-scale packaging

High Frequency, Broadband
Stay ahead of advanced, emerging threats
Technology Powers Our Products
Starting at Chip Scale
To enable the next generation of electronic warfare solutions, we start at chip scale with our high-density system-in-package capability. Leveraging this technology core, we develop differentiated subsystems to enable mission-critical EW applications.
From silicon to systems and everywhere in between, we make trusted, secure, mission-critical technologies profoundly more accessible and affordable to aerospace and defense.
Digital RF Memory (DRFM) Technology
DRFM modules enable many electronic warfare applications from the sea to the air. This technology is at the core of the system and performs the low-latency processing that is needed to implement complex EW techniques.
At Mercury, we incorporate leading DRFM technology in a wide range of products, such as our airborne electronic attack emulators, that use a library of validated threats to provide realistic training to radar operators.
Our Products Power Your Mission
Advancing SOSA from RF to Digital
Through standards like the Sensor Open Systems Architecture (SOSA), the latest technology can be rapidly deployed to the battlefield. Mercury's SOSA portfolio includes broadband RF converters and sensor processing modules.
Monitoring the Spectrum
As signals increase in complexity so must the RF front ends. By adopting a modular and configurable architecture, a single microwave tuner can support multiple missions. Here at Mercury, we've developed a line of configurable frequency converters with dynamically adjustable bandwidths.
Processing SIGINT
The proliferation of sensors, growing data loads and deep-learning neural networks continue to increase computational demands on hardware platforms. Serving as the processing backbone on multiple EW and SIGINT platforms, our rugged subsystems and servers minimize lag time and simultaneously tackle large amounts of actionable data for quicker analysis and decision-making.
Validating Electronic Protection Capabilities
While radar system design is a complex process, it can be simplified through efficient testing solutions that minimize the need for flight testing. To evaluate radar performance and validate electronic protection capabilities, our radar environment simulators realistically model complex environments and electronic attack scenarios.
Open-Architecture Products from RF to Digital
SOSA-Aligned RF Frequency Converter
The RFM3103s is a SOSA-aligned dual microwave upconverter. With RF coverage from 6–18GHz and a bypass path for direct digitization, it is an ideal front end for many EW systems.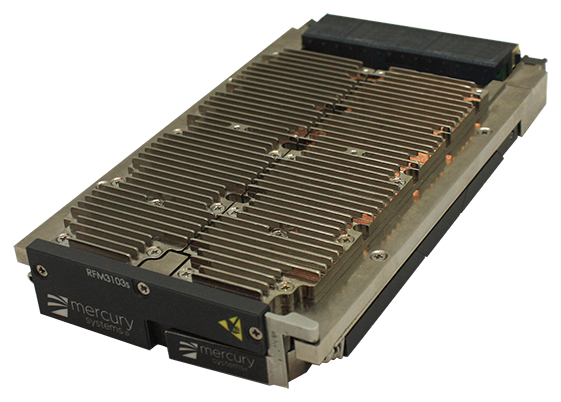 Digital Transceiver/IF Processor
The DCM3220 is a 3U OpenVPX™ digital conversion module with sample rates to 6.4 GSPS. It can support direct-digitization applications or serve as an IF processor when paired with a microwave transceiver.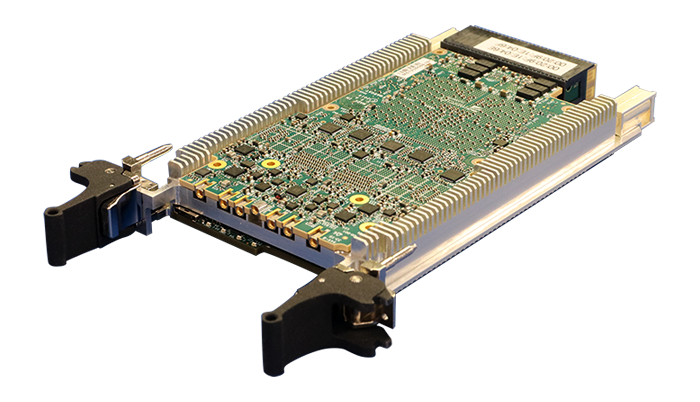 6U OpenVPX™ Xeon®-SP Server Blade
The HDS6605 server blade, powered with Intel® Xeon Scalable CPUs and built-in AI acceleration, embeds data center processing power into cognitive EW systems.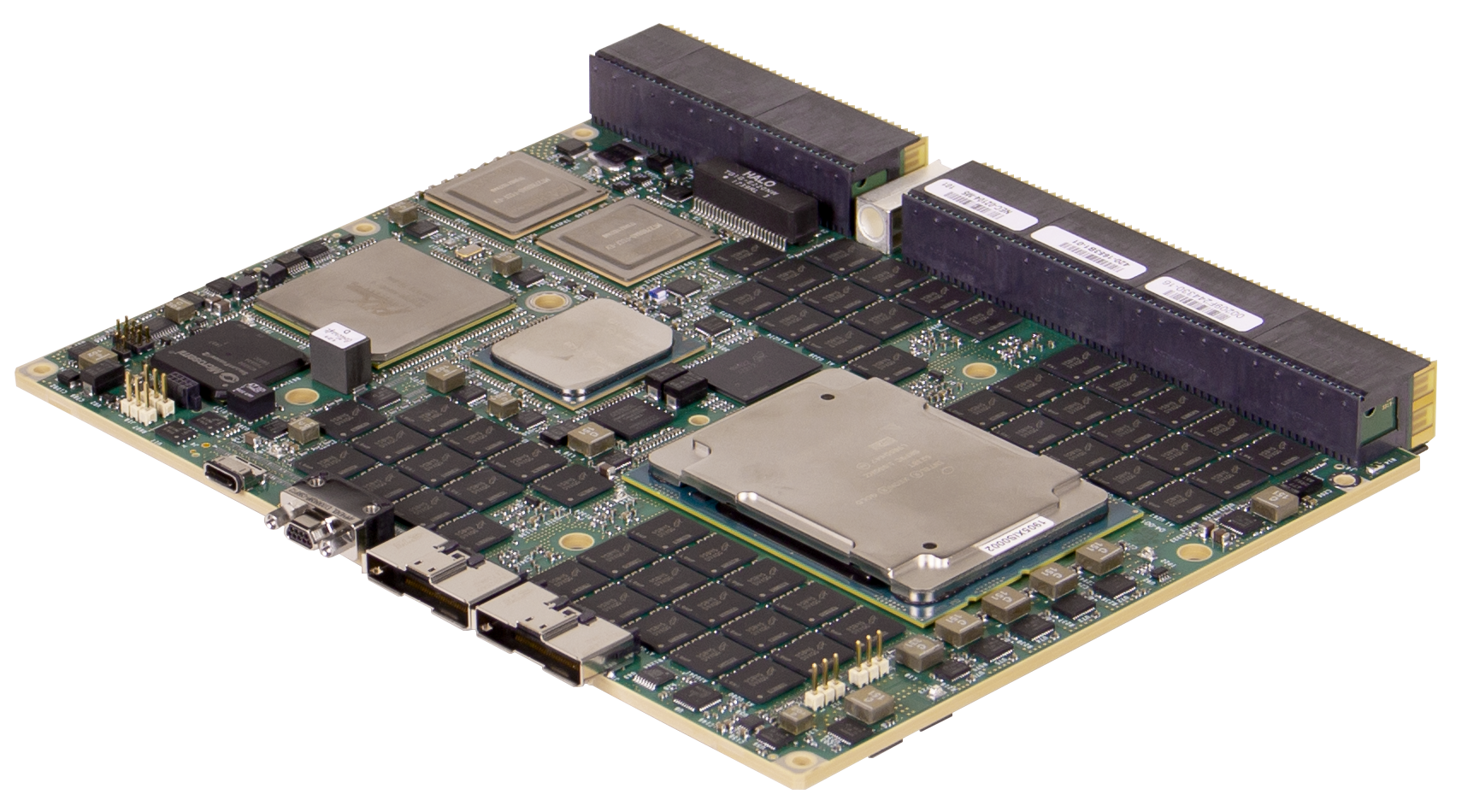 Learn How Our Technologies Enable Mission-Critical EW Applications