EnsembleSeries™ CIOE-1390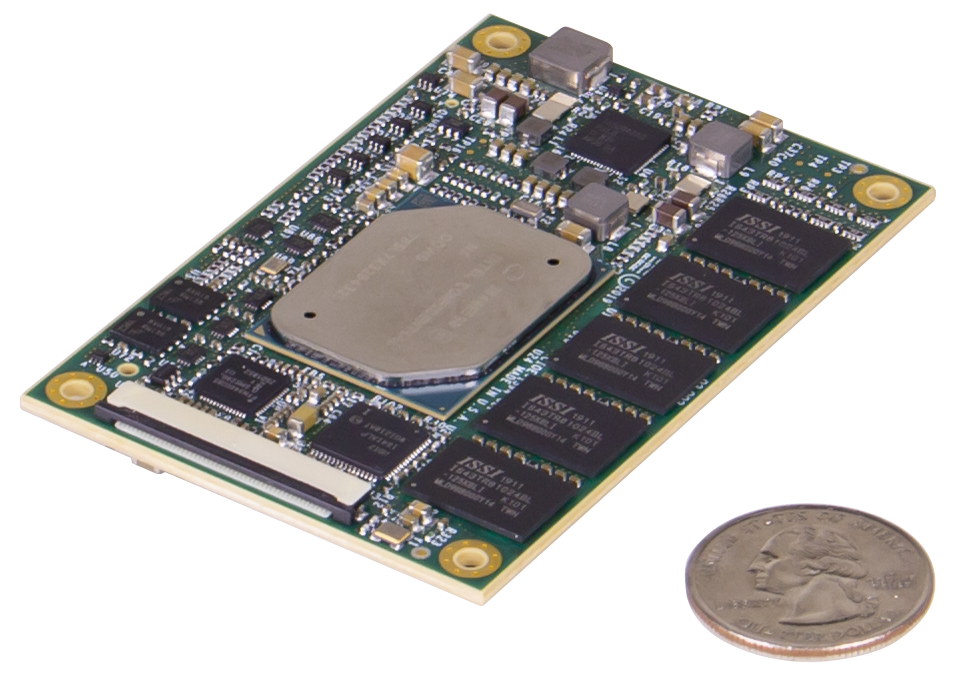 Intel Processing BuiltSAFE™
The industry's first commercially-available DO-254/178 DAL-C safety-certifiable Intel Atom multicore compute module designed for the most advanced defense and commercial avionics platforms.

Certifiable, multi-core Intel processing capability
With the advent of more capable and available mobile platforms, traditional single-core processors are becoming overtaxed. Although comparatively easy to certify, single-core processors increasingly lack the performance required to drive next-generation smart platforms. Additionally, these processing workhorses face diminishing roadmap support from single-core safety-critical chip fabricators.
Mercury is solving the performance and availability challenge by working closely with Intel to launch powerful multicore processing solutions with deliverable design assurance level (DAL)-C artifacts for mission-critical, flight safety-certifiable applications. Powered by Intel Atom dual- and quad-core E3900 Apollo Lake processors, the new CIOE-1390 COM Express module delivers a full x86 processing architecture, complete with GPU capability, in a highly compact and power efficient package.
Design assurance level (DAL) artifacts
EnsembleSeries CIOE-1390 modules are available with full DO-254 DAL-C flight safety certification evidence for the circuit card assembly and DO-178C DAL-C evidence for the highly optimized and custom BIOS and bootloader software. The availability of these artifacts enable system safety certification to be performed faster, at a lower cost and with less risk than by other approaches.
Coupling the EnsembleSeries CIOE-1390 with the BuiltSAFE-GS OpenGL SC2 embedded graphics libraries for Intel Gen 9 graphics cores produces industry-leading processing performance per watt. A proven safety-certifiable solution to high resolution in-cockpit displays is especially suited to mission-critical flight, synthetic and enhanced vision and digital moving map applications.
Gain a Competitive Edge

Specifications
Intel Atom® E3900 (Apollo Lake) SoC
DO-254/178 DAL-C PCB & BIOS/Boot code certification kit
OpenGL SC2.0 graphics libraries for multiple RTOS (including DO-178C certification kit)
Intel VTx virtualization and embedded GPU
Up to 8GB ECC DDR3L RAM (soldered)
Onboard eMMC and up to 32GB MLC flash memory

COM Express Type 10 Mini
84 mm x 55 mm (3.3" x 2.17") – 5 mm connector pitch
DO-254 - Design Assurance Guidance for Airborne Electronic Hardware
DO-178C - Software Considerations in Airborne Systems and Equipment Certification
RoHS 6, 2011/65/EU
Operating temperature: -40°C to +55°C per DO-160G 4.5 Cat A1