High-Speed Digitization and FPGA Processing
Leverage the latest commercially developed A/D, D/A and FPGA silicon for your most challenging designs. As next generation programs require increased bandwidth and AI-capable edge processing, there is a growing need to deliver the latest commercially developed semiconductor technology in easy-to-integrate OpenVPX and SOSA form factors.
At Mercury we partner with leading commercial semiconductor companies to develop innovative boards and modules including AMD RFSoC & ACAP technologies engineered to accelerate digital signal processing at the tactical edge.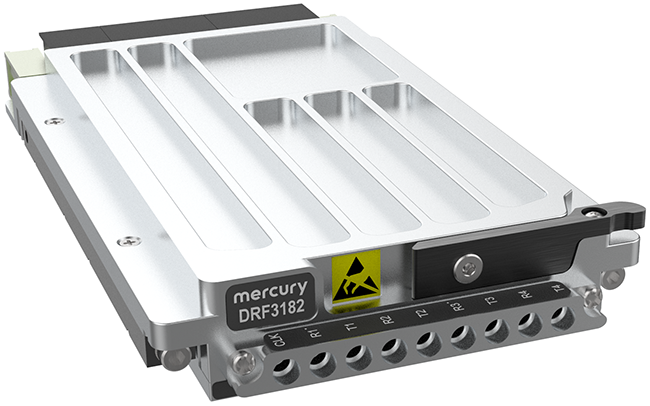 FEATURED PRODUCT
Direct RF DRF3182 FPGA 3U OpenVPX Board
Offers fast, wideband data capture up to Ku band at the edge in real-time.