Increase Performance with Rugged and Compact Single-Board Computers (SBC)
Tackle mission-critical workloads in SWaP-constrained aircraft, vehicle, naval and other edge platforms with single-board computers (SBC) featuring the latest single and multicore processors that deliver maximum performance per watt.
Rugged, Safe and Secure
Mercury's SBCs are ruggedized to deliver superior resilience to shock/vibration, altitude, dust, corrosion and temperature extremes. SBCs with BuiltSECURE™ protect critical data and enhance cybersecurity with cryptography and secure boot features, while BuiltSAFE boards with proven DAL artifacts streamline aircraft certification and reduce malfunction risk.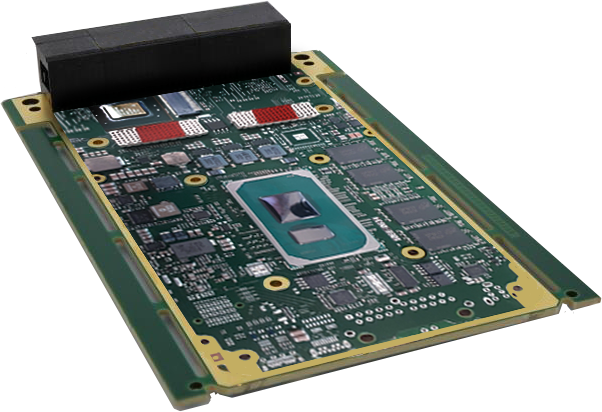 FEATURED PRODUCT
SBC3515-S 3U OpenVPX Single Board Computer with BuiltSAFE
Featuring an Intel® Core™ Gen 11 processor, an Iris Xe Gen12 GPU and proven DO-254 and DO-178C artifacts, the SBC3515-S tackles AI and aircraft safety-critical workloads