Accelerate airborne workloads and safely hotswap application IP
The first safety-certifiable FPGA board with Intel® Xeon® D-1700 processors
Built with dual Xilinx Virtex® UltraScale+™ XCVU9P FPGAs, Gen10 Intel Xeon D processors and delivered with DO-254 artifacts certifiable up to DAL-C, Mercury's rugged FIOVU-2180 board streamlines avionics and mission computer system development and deployment.
The FPGAs can run real-time data analysis algorithms and use the processor to change algorithm parameters and increase signal algorithm performance by 10x. The processor can also accelerate airborne workloads such as infrared/LIDAR and run neural network or CNN inference for AI vision algorithms used in vision semantics, target recognition, surveillance and electronic warfare applications.
Swap real-time algorithms and speed IP development
The FIOVU-2180's dynamically reconfigurable FPGA framework IP simplifies and speeds FPGA programming, allowing users to dynamically reload FPGA content or hot swap algorithms without rebooting or shutting down running FPGA workloads.
Features
Key Features
Dual Xilinx Virtex® UltraScale+™ XCVU9P FPGAs to support real-time algorithms
Intel® Xeon® D-1700 4 core processor that delivers that deliver 2-3x more performance than previous generation boards and improve signaling
Ultra-wide copper & fiber optic Interlaken interfaces
Dynamically reconfigurable firmware framework to simplify and speed FPGA programming
Safety certifiable with complete DO-254 and DO-178C artifacts
PCIe 3.0 system interconnect to accelerate high bandwidth applications
Rugged, DO-160, MIL-STD-810G
100-120 W power-efficient performance
Board support packages for Wind River VxWorks to achieve FAA CAST-32A objectives
Build a high performance mission computer with 2 FIOVU-2180 boards and 2 CIO10-2080 single board computers.
In Collaboration with: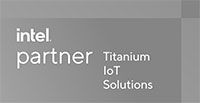 Specifications
FPGA
(2) Xilinx Virtex® UltraScale+™ XCVU9P
Dynamically reconfigurable firmware framework
FPGA Memory
DDR4-2666 64GB (64 bit) ECC with 32 GB per FPGA (2 channels)
4 Gb dual QSPI Flash with 2 Gb per FPGA
FPGA I/O
(2) PCIe 3.0 x8 (one per FPGA)
(2) UART (one per FPGA)*
(2) SGMII (one per FPGA) *
(3) x12 high-speed copper @ 10.3125Gbps*
(1) x12 high-speed optical @ 10.3125Gbps*
* copper and fiber optic interfaces for 10GBASE-R/40GBASE-R4, Interlaken, Aurora, etc. Multiple protocols supported, implementation is user-dependent
Processor
Intel® Xeon® D-1700 @ 1.9GHz, 4-core
Processor Memory
DDR4-2666 16GB (64 bit) ECC
64GB SATA III NVM
Processor I/O
(1) UART (3.3V, HSUART)
(2) SGMII
(1) PCIe x8 Gen3
(2) USB 2.0
(1) USB 3.0 (DCI capable)
Optical Interface
VITA 66.4 Fiber-Optic connector with integrated x12 transceivers on VPX-P6
Debug/Development Features
JTAG via backplane (P0) usable for FPGA development/debug & load of SPI Flash
PCIe bus usable during development
Intel® direct connect interface (DCI) allows Intel® targets debugging via USB 3.0 port
UART via backplane usable for both processor and FPGA debugging (firmware dependent)
BuiltSAFE® Proven Elements
DO-254 hardware
DO-178C board management features and processor board support packages
Design and information assurance up to DAL-D
BuiltSAFE® Board Management Features
Board management controller (BMC)
Built-in-test (BIOS and software)
Temperature monitoring
Watchdog (using internal processor mechanism)
Error reporting (temp/voltage alarm)
Reset management
Power sequencing
Debug and maintenance mode
Security trusted platform module (TPM 2.0, secure boot)
EEPROM
Elapsed time counter
Development
Rear transition module capability
Rugged and Low Power
Operating temp: -26°C to 55°C
DO-160G
MIL-STD-810G CHG1
MIL-STD-1686C
MIL-STD-202H
100 W – 120 W power consumption
Mechanical
6U OpenVPX, 1.2" slot pitch, ANSI/VITA 65-2019
MULTIGIG RT3 (up to 25Gbps)
MOD6-PAY-4F1Q2U2T1A-12.6.2-n and SLT6-PAY-4F1Q2U2T1A-10.6.2-n slot profile
VITA 46 / VPX REDI VITA 48.8 / VITA 65-2019, VITA 66.4 (backplane fiber-optic), VITA 46.11
SGMII, PCIe 3.0, USB 2.0/3.0
VITA 48.8 air-flow-through cooling
Board Support Packages (BSP)
Board Support Packages (BSP)
UEFI firmware based on Intel Slim Bootloader for faster boot
BuiltSAFE® board monitoring package
WindRiver VxWorks 7.0
Linux*
Greenhills*
Deos*
LynxOS*
PikeOS*
*Contact factory for availability
Purpose-Built Subsystems
Built For Today, Ready for Tomorrow
By combining our OpenVPX multiprocessing and SBC modules with a complementary portfolio of storage, I/O, networking, GPUs, and software, we create customizable, rugged embedded subsystems that securely operate at the tactical edge.