Clock Generation and Distribution
Clock Generation and Distribution
Mercury's clock technology incorporates a modular design approach to enable rapid factory customization. This flexible architecture also includes multiple coherent outputs in a convenient OpenVPX form factor. Ideal for applications such as direction finding and digital beam forming that require multiple coherent clock channels all operating with minimal jitter, this modular clock technology provides the high-fidelity performance for next-generation systems.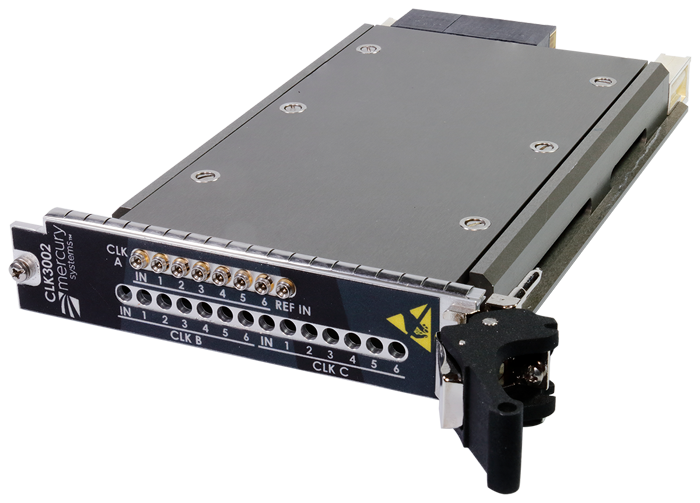 ---
Contact Us
Have a question or custom design requirement? Contact us to speak with our team of experts standing by.
Email Us
Downloads
Learn how our RF, mixed-signal, and packaging teams work together to develop the SpectrumSeries™ Multiband Platform, an extremely compact architecture for next-generation smart bullets.
Download Now