RES AI XR6 4U, 8 drive 22.5 Inch
RES AI XR6 4U, 8 drive Rugged HPC Server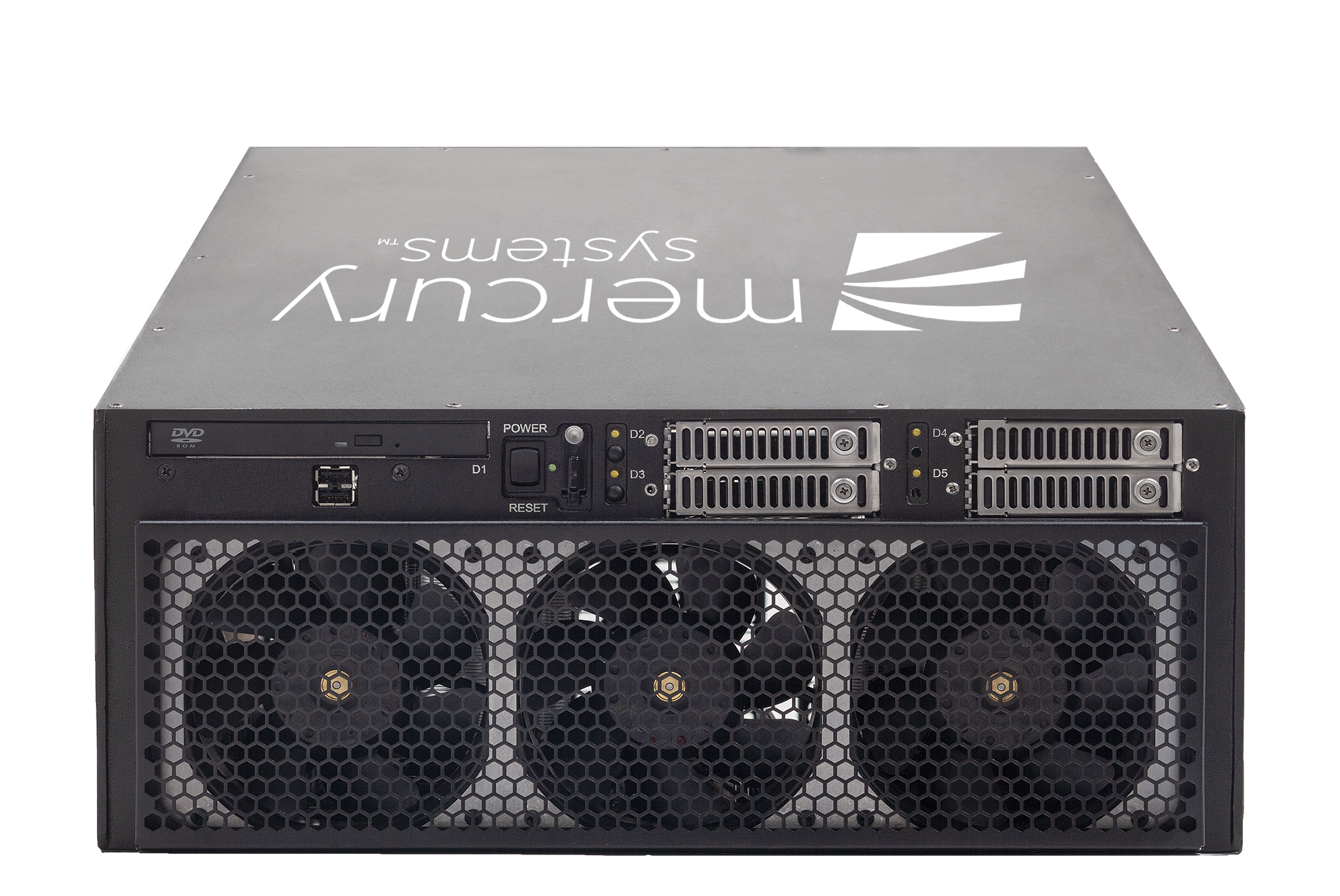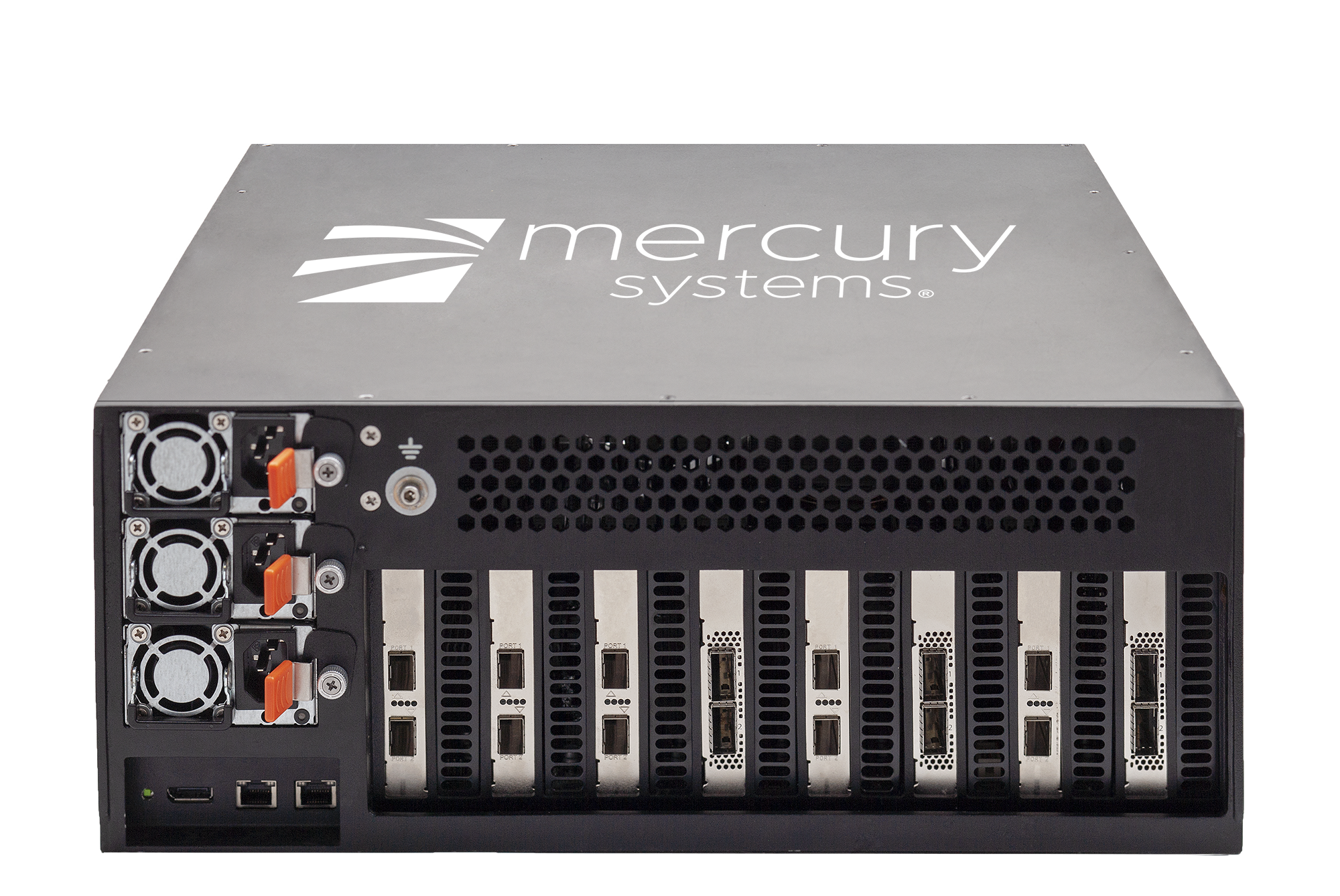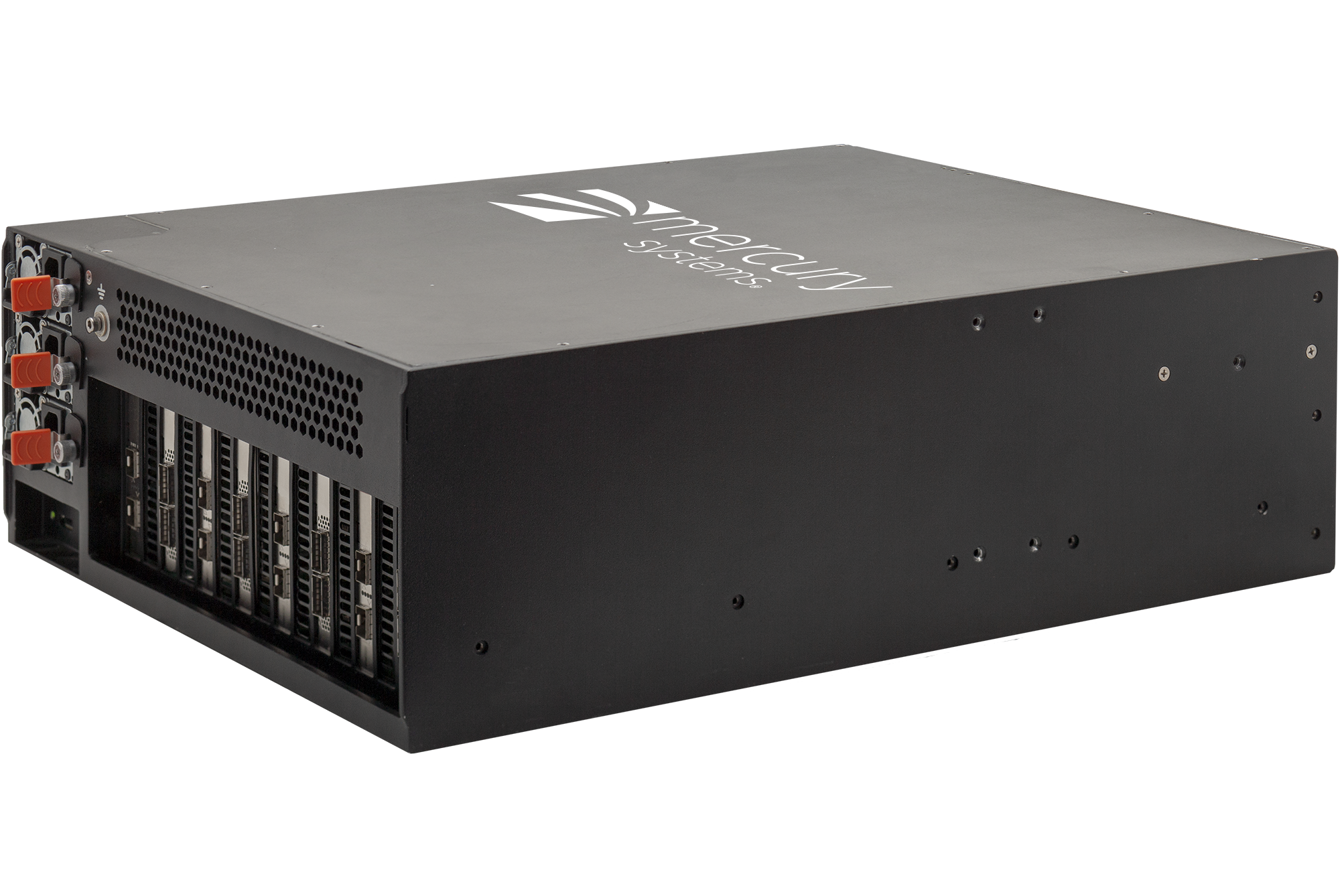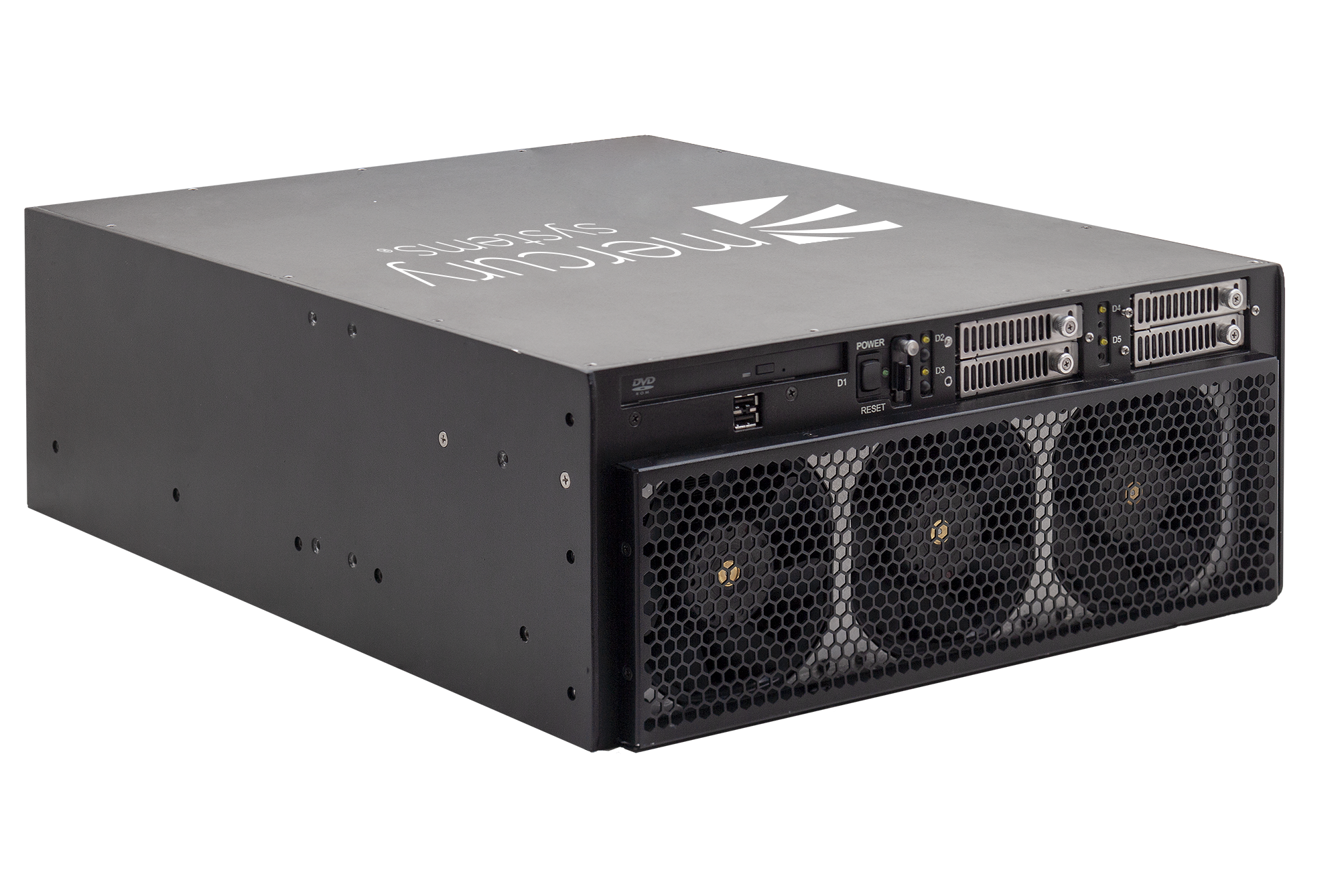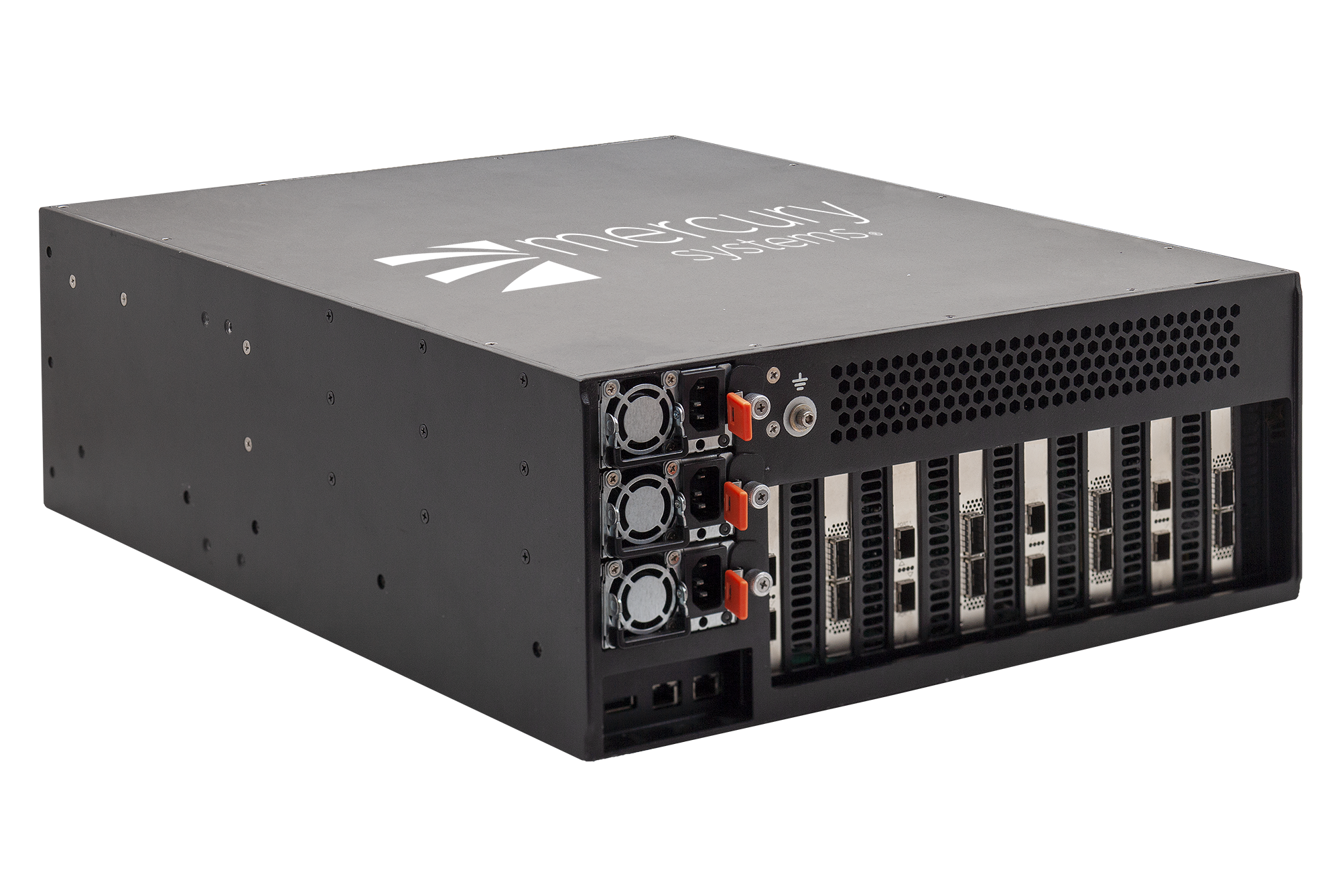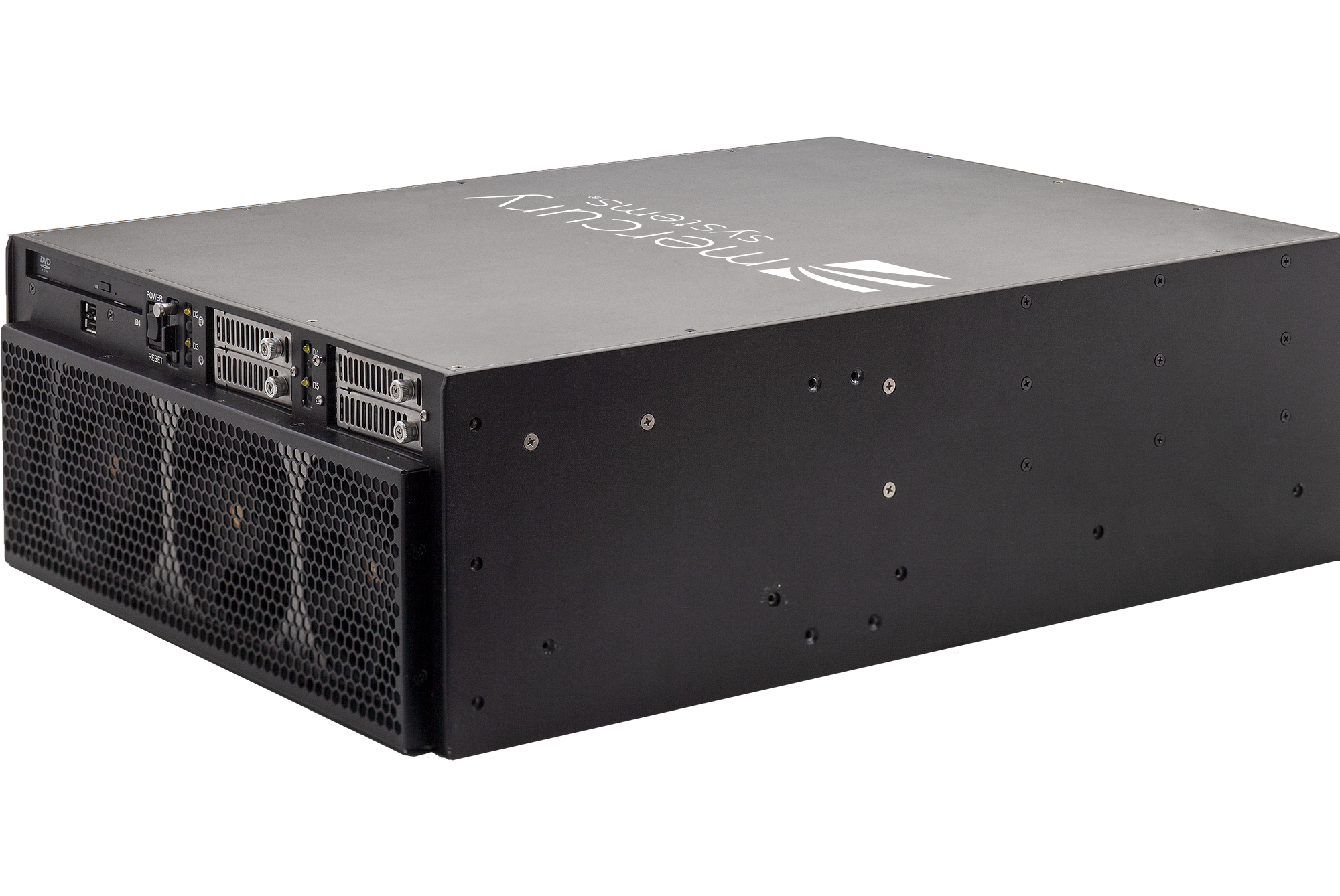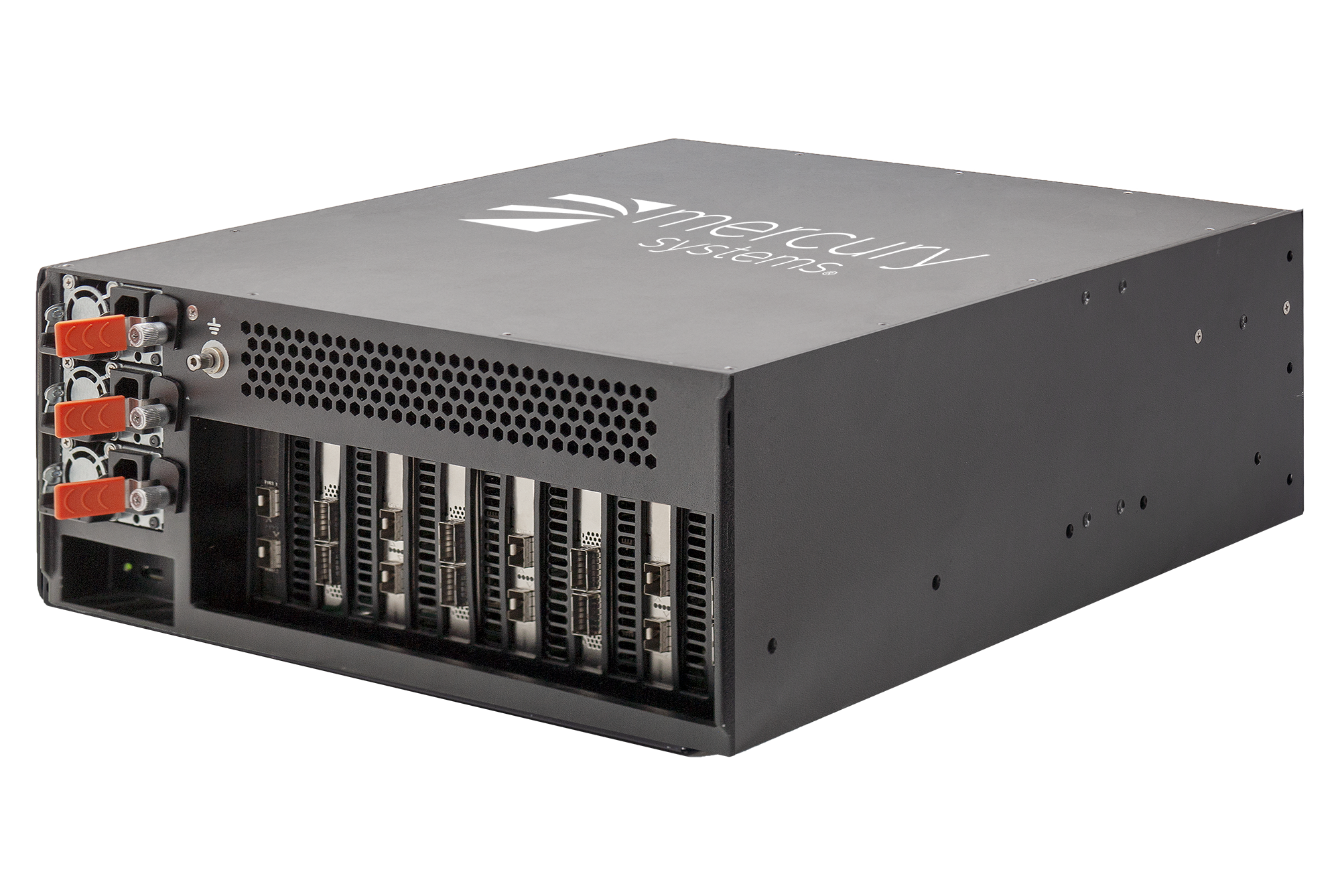 Compact 22.5 Inch Deep, Rear I/O Supercomputing Server
Leveraging the latest data center processing and co-processing technologies to accelerate the most demanding workloads, Mercury's RES AI 4U supercomputing server packs up to two Intel® Xeon® Scalable processors, eight double-wide NVIDIA Tesla GPUs, 2TB DDR4 ECC memory, and 120TB of storage in a compact 49.5lb server form-factor.
Configurable to your HPC Field Application
Equipped with 9 PCIe 3.0 slots that accommodate a mix of GPUs, FPGA accelerators and other expansion cards, RES AI 4U maximizes scalability and minimizes the overall computing footprint to accelerate an array of High Performance Computing (HPC) workloads in the field. Eight hot-pluggable, front-access drives support the latest 2.5", 15mm high and 7mm high SAS3, SATA and NVME drives and can be configured for redundancy.

To ensure sustained optimal performance in almost any environment, our 4U server minimizes airborne and structural noise and is certified to multiple International Electrotechnical Commission (IEC) and military standard specifications including MIL-STD 810G, 901D, 167-1, 1474D, 740-2, and 461F. Patented memory stabilization technology prevents disconnect during system shock and vibration while 2+1 redundant AC power supplies enhance availability.
Maximize Throughput with Parallel Computing

Powered by eight of the latest NVIDIA® Volta architecture GPUs, RES AI 4U harnesses parallel processing to maximize throughput, boost productivity and push the boundaries of compute-heavy mission-critical applications such as signal intelligence (SIGINT), cryptography, deep learning, artificial intelligence (AI), surveillance, sensor fusion, visualization, image processing, tracking and big data analytics. Other GPU options are available.
Scale Supercomputing Applications from the Cloud to the Edge

Compatible with multiple operating systems, applications and software, RES AI adheres to open standards and integrates the latest commercial technologies to support supercomputing from the Cloud to the Edge.

The RES AI 4U is designed in the U.S. and manufactured in AS5553 compliant, AS9100D and ISO9001 facilities to maintain stringent quality standards.
Key features:
Up to eight NVIDIA® Tesla® GPGPUs or Quadro® GPU
Up to two Intel® Xeon® Scalable CPU with up to 28 cores per processor
Up to 2TB DDR4 ECC memory
Up to 120TB of storage with eight 2.5" front-access disk drives (SAS3, SATA or NVME)
9 PCIe 3.0 cards
MIL-STD: 810G, 901D, 167-1, 1474D, 740-2, 461F
Customizable with U.S. designed and manufactured motherboards and advanced security features
Manufactured in AS5553 compliant, AS9100D facilities
Patented Technology Options
In addition to memory stabilization, this server features numerous patented technology options including:
System control module for remote management
Aeroloc Baffle system for low airflow operations
Remote battery bypass that enables BIOS battery replacement without system shutdown
2 Intel® Xeon® Scalable CPUs with up to 28 cores per processor
Bronze, Silver, Gold, or Platinum
Up to 8 double-wide NVIDIA Tesla or Quadro GPU accelerators
Up to 2TB 2933MHz memory with 12 DIMM slots
Patented Technologies
Memory stabilization
Aeroloc baffle system
System control module for acoustic and remote management

Management and Operating System
Windows®, Linux®, VMWARE® and other hypervisors
IPMI v2.0, Redfish option available
TPM 1.2 or 2.0 support

Expansion and Modular Maintainability
9 PCIe card options:
8 PCIe 3.0 x16 GPU slots + 1 PCIe x16 high speed networking slot

Input/Output Versatility
Front Access
Up to 8 removable, hot pluggable, 2.5" SATA/SAS3 drives, U.2 NVME option available
can configure with up to (4) 15mm or (8) 7mm (SATA) high drives
1 Power/Reset Switch
1 CFM Switch (optional)
1 Power on LED
1 Blu-Ray or DVD/CD ROM drive (optional)
2 USB 3.0
1 Quick Change CMOS battery
Rear Access
2 1GBaseT ethernet ports (RJ45) with 1 port shared with IPMI 2.0
1 Display port with adapter to convert to VGA and 2 USB 2.0 ports

Power Supply Options
2000W 110 VAC power (2+1 redundancy)
3200W 220 VAC power (2+1 redundancy)
MIL-STD 461, 704F, 1399-300B
Additional Options
Front door filter
Slide rails
CAC card reader
Read/Write switches to prevent accidental rewrite

MIL-STD / Industrial Specifications
MIL-STD 810G
Shock: MIL-STD 901D Grade A, IEC 60068-2-27
EMI/RFI: MIL-STD 461F, CE102 standard
Vibration: MIL-STD 167-1, MIL-STD 810G, IEC 60068-2-64
Airborne noise: MIL-STD 1474D
Structure borne noise: MIL-STD 740-2
Temperature: IEC 60068-2-2 test Bb, 60068-2-1 test Ab
Environmental*
Operating
Temperature: 0°C to 50°C
Extended Temperature: -20°C to 55°C
Humidity: 5% to 95% (non-condensing)
Shock: 3 axis, 35g, 25ms
Vibration: 4.76Grms, 4Hz to 2000 Hz (SSD)
Altitude: 10,000 ASL
Non-Operating
Temperature: -40°C to 80°C
Humidity: 5% to 95% (non-condensing)
Altitude: 40,000 ASL
Conformal Coating: IPC-CC 830 (optional)

Mechanical
Height: 4U or 7" inches (177mm)
Width: 17 inches (431.8mm)
Depth: 22.5 inches (571.5mm)
Weight (Typical)*: 49.5lbs (22.5kg)
dip brazed welded aluminum chassis
Cooling: Internal fan-cooled (rear vent) front to rear
19" rackmountable

* Mercury Systems designs all products to meet or exceed listed data sheet specifications. Some specifications including I/O profiles, weight, and thermal profiles are configuration dependent. Contact Mercury for information specific to your desired configuration requirements.