Uncompromised security for operations at the edge
Our RTBX06 rugged BuiltSECURE™ servers maintain system-wide integrity and protect critical data and technology from loss or compromise. To meet a variety of system requirements, the rugged BuiltSECURE servers feature a trusted motherboard with Dual Intel® Xeon® Gold Scalable processors, built-in security features, up to 120 TB of storage, high speed I/O and multiple expansion slots.

Stay Ahead of Threats
Rugged Trusted BuiltSECURE Servers mitigate reverse engineering and safeguard against threats with features from our proven technology suite which includes:
- Access control
- Non-volatile memory-write protection
- Sanitization
- Physical protection mechanisms
- Sensors
- Key management
- Data-at-rest protection
- Secure firmware management
- Cryptographic offload engine capabilities
Thank you! We have received your message and will be in touch with you shortly.
Features
Mitigate Risk
Root of Trust (RoT) enforced boot and configuration management for consistent and secure performance
Cyber-resilient BIOS minimizes attack surfaces
Composable architecture preserves security development to reduce overall cost
Designed, tested and manufactured in the USA through a trusted supply chain
Directly soldered components eliminate disconnect during shock events
Certified to MIL-STD: 810H, 167-1, 1474D
Specifications
Technical Specifications
Dual Intel Xeon Gold Scalable processors;

Gold 6238T (22 core, 1.9 GHz, 125 W)

3x UPI links up to 10.4 GT/s
Up to 384 GB DDR4-2400 MHz
Intel Trusted Execution Technology (TXT) with integrated TPM 2.0
Management and Operating System
BIOS: Mercury-specialized and supported
IPMI 2.0 management; optional remote management module
Red Hat® Enterprise Linux® v7 support
Secure hypervisor and Linux options
BuiltSECURE Technology, SSE Service & Support
Expansion & Modular Maintainability
Up to 2 x16 PCIe cards, Gen 3.0, full-height, half-length
8x PCIe 3.0 card configuration

Riser B, C designed for two dual-slot GPU cards

8 internal SATA 3 ports (one consumed by optional optical drive)
SAS3, U.2 NVMe storage with RAID option available via PCIe
1U
3 fixed fans (2-piece cover facilitates replacement in-situ)
2U
5 fixed fans (2-piece cover facilitates replacement in-situ)
| Riser C Full-Height, Half-Length Inverted | Riser B Full-Height, Half-Length | Riser A Half-Height, Half-Length |
| --- | --- | --- |
| x8, CPU0 | x16, CPU1 | x8, PCH |
| x16, CPU0/ x0 | x8, CPU1 | x8, CPU1 |
| x16, CPU0 | x16, CPU1 | |
Input/Output Versatility
Multi-format optical drive
CD/DVD/Blu-ray R/W
5x USB 3.0 ports
1x USB 2.0 port
4x 10 GbE ports
1x 10/100 Ethernet port
GPIO test port
VGA port
Power Supply Options
1U
Single 550 W power supply 90-264 VAC (47/63 Hz)
2U
Redundant, hot-swappable 750 W power supply, 90–264 VAC (47–63 Hz)
Additional Options
Shock pins
Front door filter
Slide rails and brackets/ shelf system
Cable accessories
Tamper-evidence features
Mechanical
Height: 1U or 1.75" (44.45 mm)
Height: 2U or 3.5" (88.9 mm)
Width: 17.2" (436.9 mm)
Depth: 20" (508 mm)
Weight: 1U 26.5 lb (12 kg)
Weight: 2U 34 lb (15.4 kg)
19" rackmountable
Mercury Systems designs all products to meet or exceed listed data sheet specifications. Some specifications including I/O profiles, weight and thermal profiles are configuration dependent. Contact Mercury for information specific to your desired configuration requirements.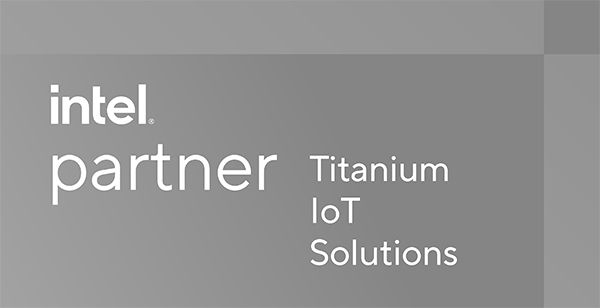 Lower Your Total Cost of Ownership
Systems exposed to classified information in the field must be physically guarded or properly sanitized. Our built-in board volatility features ensure no classified data is unintentionally stored on the hardware, avoiding the need for expensive handling.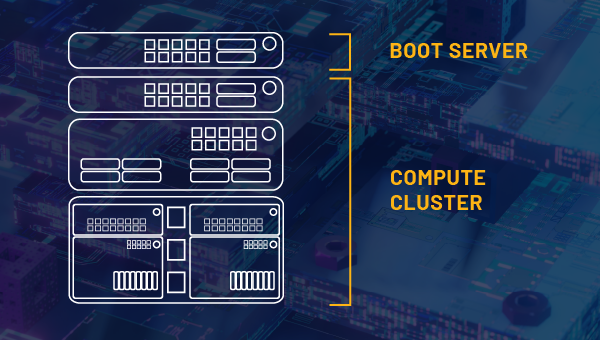 Secure Your Server Cluster
When configured as a boot server, BuiltSECURE technology ensures only authorized personnel can modify the cluster. Built-in cryptography and physical security delivers assurance and maintains data integrity even when the stack is offline or remotely accessed, making it ideal for edge applications.