Modular High Density Servers
Modular High Density Servers
Achieve optimum performance and precise functionality for a multitude of applications by mixing over six "plug and play" compute, storage, networking, PCIe expansion, management, and GPGPU modules.
Eliminate Rip and Replace
RES HD chassis accommodate previous, current, and future generations of RES HD modules. Multiple chassis options include the 10" wide HDslim and 17″ wide Themis RES-HD 2U/3U chassis that integrate the latest Intel Xeon Scalable processors, as well as the 10" deep HDversa that holds up to twelve low power Intel Xeon D processors.
Products

2U or 3U chassis with 4 to 6 module bays
Intel Xeon Scalable processors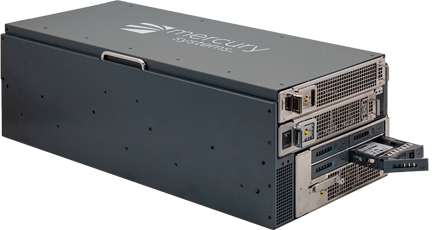 Fits in commercial airline bins
Up to 480TB of storage with 24 drives
100GbE switch option
Multiple power supply options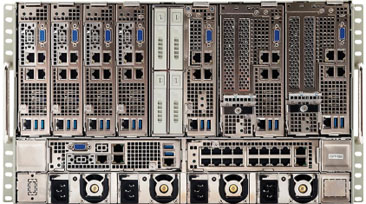 Upgrade path for legacy VME and 6U Compact PCI platforms
Up to 12 Intel Xeon D Processors in 12 module bays
1350W max redundant power
Up to 300TB storage
High Compute Density, Low Latency
Designed for virtualization, ISR, big data analytics, radar processing, image processing, large Hadoop clusters, and a multitude of applications that require high-compute density and low latency access to large-data storage.
Compose Your High-Density Solution
Featuring 2U (four bay) or 3U (six bay) front i/o or rear i/o chassis options, Themis RES-HD 17″ rack mountable servers provide maximum system configuration flexibility and functionality with over six types of "plug and pull" compute, storage, switch, expansion, and management modules.
Delivering superior performance with the latest Commercial Off-The-Shelf (COTS) components such as Intel® Xeon® Scalable processors, Themis RES-HD servers reduce the overall costs associated with technology upgrades, logistics, lifecycle management, and ultimately the total cost of ownership.
Fits in an Airline Overhead Bin
Available in a 4U (four bay) rear i/o sub-rack chassis, the HDslim can be carried aboard commercial airliners, aircrafts, and vehicles with ease. Less than 10″ wide and 20″ deep, the HDslim has a typical system weight of 40lbs and delivers the same capabilities as a standard Themis RES-HD 2U server—accommodating all existing and upcoming RES HD modules.
The 4U high system can accommodate up to 720TB of storage with 24 direct attached HDD/SSD drives and is powered by two 1200W AC, two 1100W 48V DC, or two 800W 28V DC power supplies. With double the compute density, the HDslim enables a 50% savings in rack space, reduces system weight by 50%, and is perfect for workload-heavy operations on the move.
Low Power, Minimum Depth
Only 10" deep, 6U (26.7cm) tall, and requiring less than 1500W of total power, the Themis HDversa features redundant power supplies with twelve module bays that fit a wide range of standardized storage, graphics, networking, and management modules.
Designed to easily fit in the same physical space as legacy VME platforms, it simplifies technology upgrades, reduces costs, accelerates workloads, and offers a wide-range of functionality for tactical data centers, machinery control systems, signal processing systems, and remotely-located console controllers.
Downloads
How commercial open computing strategies used by social media (Facebook & LinkedIn) giants and advanced manufacturing practices employed by the automotive and logistics industries can be leveraged by the Navy to improve interoperabilty, lower costs and enable easier technology upgrades.

Download Now
Deployability and life-cycle management is one of the most critical challenges facing DoD today. In our Tech Brief learn how we bring commercial concepts to the military market.
Download Now
View our entire product offering. Our RES servers are designed from the ground up for mission critical applications where performance, reliability, and up-time are crucial.
Download Now