Modular Blade Servers
Scalable High-Density Computing for Evolving Workload
Sophisticated edge applications require the latest compute, storage and networking technologies to minimize bottlenecks. Mercury's blade servers are purpose-built to keep pace with evolving sophisticated workloads and deliver cost savings. With numerous chassis options and multiple "plug-and-pull" blades that feature the latest data center-caliber technologies, our rugged servers can be fine-tuned to your edge application – wherever it may be.
Precise Functionality with Built-In Configuration Flexibility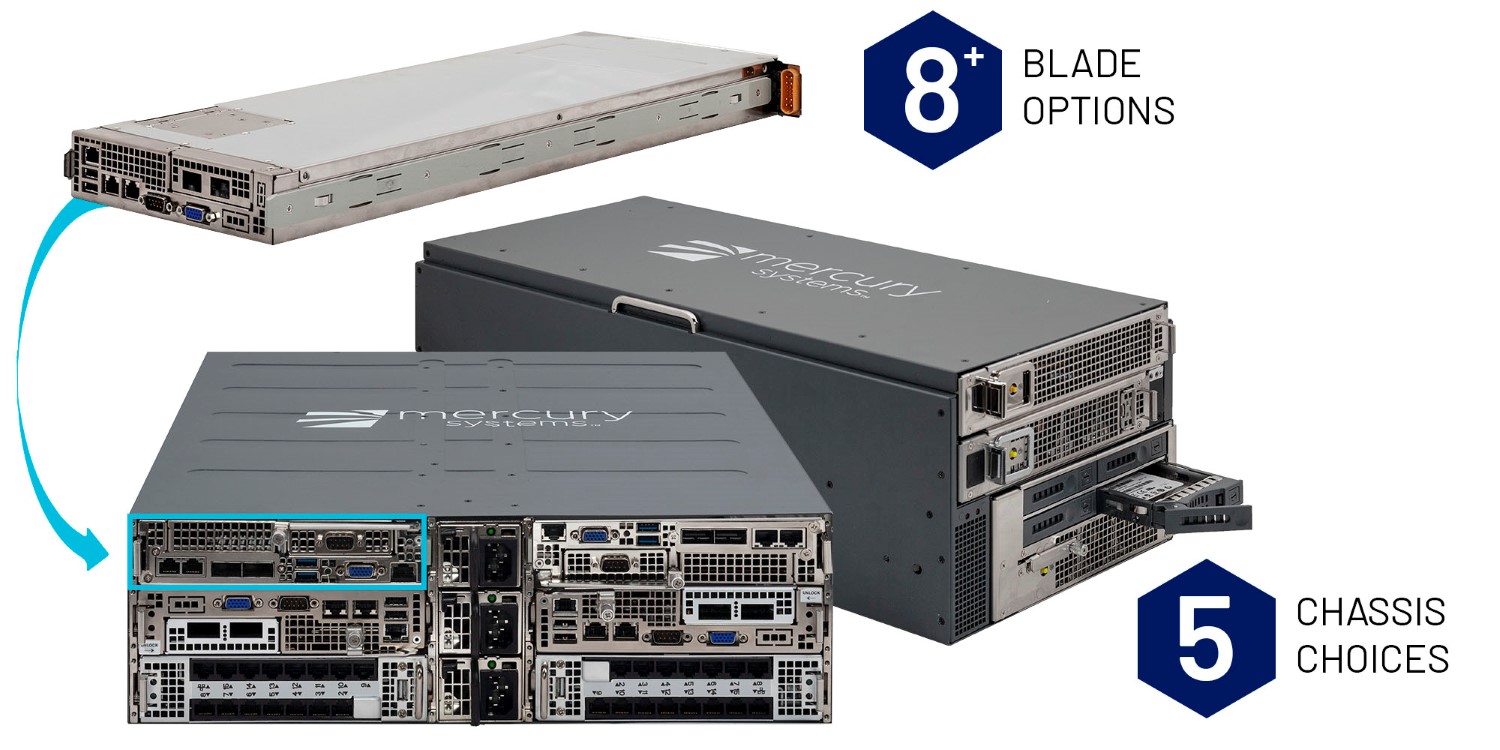 Optimize performance for your unique workload by mixing and matching blades into our composable and extensible rugged chassis
Save Resources and Reduce Your Total Cost of Ownership

Our rugged blade systems are typically one-fourth the weight and half the length of conventional rack-mount servers to save you resources, time and money.
Lengthen Lifecycles and Scale with Technology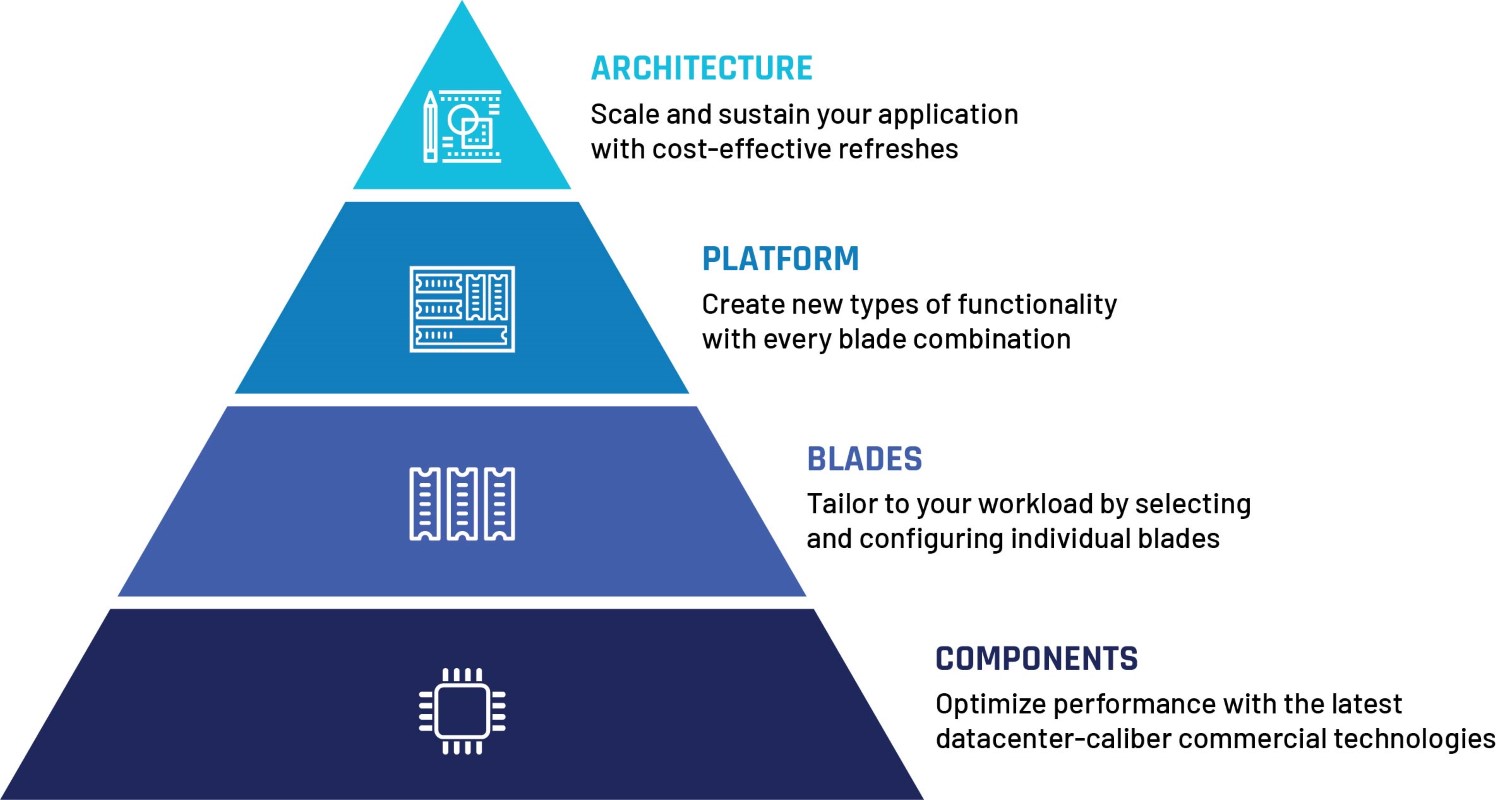 Accelerate and sustain evolving applications such as Big Data analytics, AI and sensor fusion by configuring, reconfiguring and repurposing blades.
Downloads
How commercial open computing strategies used by social media (Facebook & LinkedIn) giants and advanced manufacturing practices employed by the automotive and logistics industries can be leveraged by the Navy to improve interoperabilty, lower costs and enable easier technology upgrades.

Download Now
Deployability and life-cycle management is one of the most critical challenges facing DoD today. In our Tech Brief learn how we bring commercial concepts to the military market.
Download Now
View our entire product offering. Our RES servers are designed from the ground up for mission critical applications where performance, reliability, and up-time are crucial.
Download Now