RES Trust 2U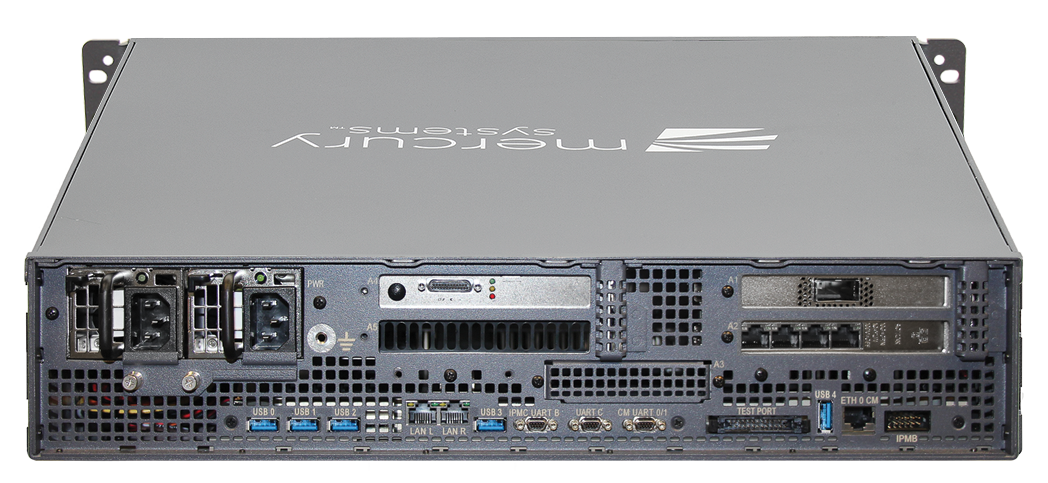 Featuring a U.S. designed and manufactured ATX-style motherboard with built-in security features, up to 120TB of storage in four disk drives, high speed I/O, expansion slots, and enhanced reliability features, RES Trust 2U provides trusted performance, improved interoperability, and flexibility for current and future system requirements. To further enhance reliability, the system removes socketed components and solders processors and memory directly to the motherboard—eliminating disconnect during shock events.
Mercury's hardware-based Root of Trust and cyber-resilient BIOS mitigate multiple security threats to the application, in part, by reducing the available attack surfaces to minimize boot devices. Built-In interfaces allow servers to participate in platform-wide security architectures. Our RES Trust motherboard addresses threat vectors from the moment of power-on until a secure OS, hypervisor, or application is running.
RoT enforced boot & configuration management
Cyber-resilient BIOS, composable security features
Dual Intel® Xeon® E5-2618L v4 processors up to 14 cores
Field-proven, approved design
MIL-STD: 810G/F, 901D, 167-1, 461
Designed, manufactured, and tested in the U.S.
Built-in security:

Proven 4th generation built-in framework
Turnkey (default)/Private, differentiated and personalized
Optional secure hypervisor
Trusted supply chain – Made/supported in USA
Processors:

Base configuration utilizes dual Broadwell microarchitecture Intel E5-2618L v4

10 cores per processor (total of 20 cores)
2.20 GHz base frequency (non-Turbo mode)
75W TDP per processor

Other processor configurations available to balance power/performance

Dual QPI interfaces between processors to produce a cache-coherent memory pool with a single SMP instance of Linux running across both processors

Software:

Red Hat Enterprise Linux v7 (or later) running on the Intel processor complex

Local Baseboard Management:

Implemented via Microsemi Smart Fusion 2 FPGA

Memory:
Expansion:

Standard PCIe expansion card support

Two x16 slot, full length/height via riser
Two x8 slot, full length/height via riser
Support for x16 a double wide PCIe card (eliminates a x8 slot)

Storage:
Peripherals:

Rear I/O panel (standard configuration; front I/O option also available)
Built-in Ethernet, serial, USB and SATA interfaces (as required)

Power Supply:

Single 110/220VAC PSU
Optional additional redundant PSUs capable of failover
Other PSU input configurations available (DC, 400Hz AC)

BIOS:

Mercury coded, supported and owned

Mechanical:

Extended ATX form-factor motherboard
19" rackmount (RETMA)
2U height, 18" depth
Internal fans for cooling

Power:

Typical power consumption: 170W
Maximum typical power consumption: 200W
Downloads
Dual Intel Xeon E5-2618L v4 processors up to 14 cores. RoT enforced boot and configuration management. Cyber-resilient BIO, composable security features.
Download Now
View our entire product offering. Our RES servers are designed from the ground up for mission critical applications where performance, reliability, and up-time are crucial.
Download Now