BLOG MENU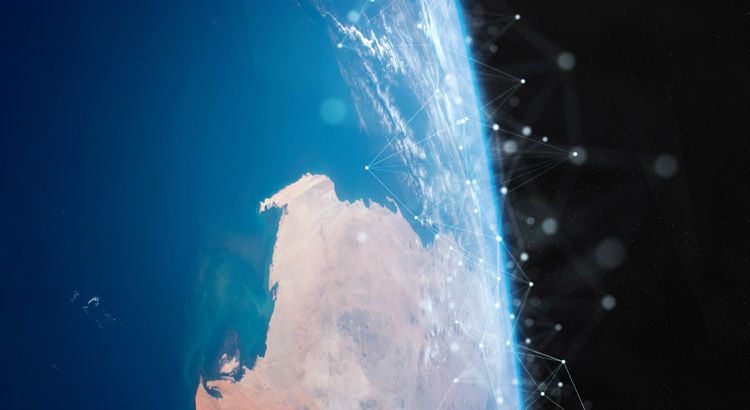 Bringing defense into a digital future at The Speed of Mercury
Mark Aslett, President and CEO
May 10, 2021
The acceleration of innovation presents those of us in the defense industry with a challenge: How do we embrace the march of digital transformation and allow it to help inform strategic decisions and become an integral part of defense projects to better respond to sophisticated new threats? There is global unity among our allies that a digital transformation in defense is necessary to uphold stability in the international order. But what exactly is digital transformation? The best definition I have found is this:
Digital transformation is the integration of digital technology into all areas of a business, fundamentally changing how you operate and deliver value to customers. It's also a cultural change that requires organizations to continually challenge the status quo and experiment.
But it is widely accepted that there is a business mandate behind the term digital transformation – to rethink old operating models, to experiment more and to become more agile in your ability to respond to customers and rivals (or in our case, adversaries).
According to the Defense News Outlook 2021, there is overriding opinion across industries and nations that continued investments in defense – specifically integral cutting-edge capabilities like AI and big data – are non-negotiable. We must improve relationships between the Department of Defense and suppliers; secure supply chains to prevent counterfeits, malware or the interruption of systems through vulnerable firmware/software; develop new standards for open and secure solutions; and leverage research and development between industry and government – after all, our adversaries are doing it with alarming dollar amounts.
The appeal and the potential of digital solutions for consumer-facing industries are clear, but the need for such advancements in the defense industry is often overlooked, which can be detrimental to national security. Our defense landscape is continually changing, and sophisticated new threats demand sophisticated, new digital capabilities to protect against these threats.
As the leader of a technology company positioned at the intersection of high tech and defense, I believe our digital future in the aerospace and defense industry starts now, with an unwavering commitment to the cultural and technical innovations we need to succeed.
At Mercury, we have focused on precisely that: fostering a digital-first mindset and introducing flexible solutions that fundamentally change the way our industry views high-tech defense technology. We're taking on the digital transformation age at The Speed of Mercury.
From our investment in trusted advanced microelectronics to open-architecture solutions to end-to-end supply chain management and traceability, we are continuously experimenting and challenging the status quo.
Accelerating innovation at The Speed of Mercury enables us to make the world's most sophisticated technologies profoundly more accessible to the defense industry; our promise to deliver innovation uncompromised underscores our commitment to protecting the advancements our industry and nations endeavor to realize.