BLOG MENU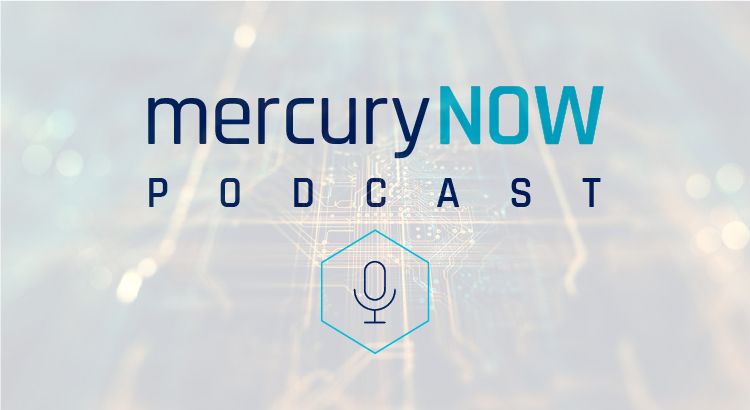 Meet the newly released JTS0100—a turnkey, portable and ruggedized jammer training system
Mercury Systems
May 11, 2021
READ THE TRANSCRIPT
Ralph Guevarez:
Hello and welcome to MercuryNOW, a podcast series brought to you by Mercury Systems. I am your host, Ralph Guevarez. Thank you for joining us. Mercury's JTS0100 was created to test and train radar and comms operators using realistic attacks. My guest and I are going to discuss the components that make the JTS0100 work. Joining me is Jerry Jacob, the product line director behind this technology at Mercury Systems. Jerry, good day and welcome to the show.
Jerry Jacob:
Hi Ralph. Thank you. And I'm glad to be here.
Ralph Guevarez:
It's good to have Jerry. Let's start with a brief background regarding your area of expertise, shall we? Could you please briefly tell our listeners about your role at Mercury?
Jerry Jacob:
Certainly Ralph. I started as a systems' integrator for an aerospace manufacturer, which transitioned into technical program management. Gradually, I evolved into program management, covering a wide range of activities, mainly for military programs. Then I came to Mercury as the program manager for the training product line. Now I am the director of the training product line. I am responsible for developing and driving the forward product strategy for the next generation of electronic warfare training products. Start off that forward strategy is JTS0100, which we are discussing here today. I am also accountable for the year over year growth, profit and loss, and the oral operational performance of the training product line.
Ralph Guevarez:
Thank you, Jerry. I appreciate that. Could you please tell our listeners what a jammer training system is and more so why is it so important?
Jerry Jacob:
Absolutely. Jammer training system is essentially a rugged full end-to-end system, which incorporates our advanced digital radio-frequency memory technology and comes with a library of US validated reconfigurable jamming and deception threats for accurate and scalable training for radar and comm operators. So, what I mean by an end-to-end system is that JTS is sized for commercial shipping, for the ease of transportation. JTS can be set up in a field, calibrated, and go from a non-operational to an operational mode in a field with a radar system in less than an hour. So, what that is is the user has to bring in the radar and the power that's it. JTS is ready to go. The JTS basically takes in the over the air transmitted radio frequency that is processed within the signal processing subsystem. The JTS0100 also comes with an antenna sub system that provides the signal reception and signal amplification to perform the over the air EW training.
Jerry Jacob:
The instructor can operate and control the system in real time using our extremely user-friendly graphical user interface on a rugged laptop provided by the JTS0100, which forms the human machine interface subsystem. So, all these three subsystems combined together makes the JTS0100. These are also built into ruggedized shipping containers with vibration mountings. So, as I said, all we need is the user to bring in radar and power and JTS0100 is ready to go. Why is JTS important? So as I said, JTS0100 is a turnkey system, which is portable and is ruggedized for field use. It's really easy to set up, set up is less than an hour. It comes with an extremely user-friendly graphical user interface. It has four independent channels across different bandwidths. It has built in calibration and last but not least library of US Government approved electronic countermeasures and electronic attack techniques for realistic contested environment training.
Ralph Guevarez:
Thank you for that detailed response Jerry. I appreciate it. Now I've heard that a customer need was the initial driver behind that product. Now can you tell me a bit about how this came about please?
Jerry Jacob:
Yes Ralph, it was a customer need behind the JTS. So, basically our first customer won a contract against training the TPS-75 radar. Before our customer got the contract they were using a handheld system, which was a one off system provided by Naval Research Labs. They had a system failure and because it was built one off, it was not supportable and had no documentation to support it. And the system itself wouldn't turn on. So, our launch customer for JTS0100 came looking for a capability that has validated techniques by the US Government and they needed the ability to use it outdoors to deploy into the field, to start training under 12 months. So, this presented a unique challenge as our field of airborne subsystem was custom built for airborne applications and our customer needed a system to use in ground extremely fast and they couldn't wait for anything to be developed because development usually takes more than 12 months for a detailed development.
Jerry Jacob:
So, this was indeed a steep curve that we had to overcome really fast. So, what we did was an out of the box solution to develop a system for ground, based on our airborne subsystem. Thus, we launched JTS0100, a portable ruggedized system built into shipping cases. So, as I said earlier plug JTS into the power, bring in the radar, and it's calibrated and ready to use in less than an hour. So, basically in a matter of few months our customer who had no solution previously were able to deploy JTS0100 into the field to execute their contract. We, Mercury, were thus able to close a huge technology gap and provide an optimal solution, well under the extremely compressed time limit.
Jerry Jacob:
This is also where we as a product line, as part of the forward product strategy, started to shift focus where we take a project based sub system, which was custom built for airborne application backed by decades of efforts into different markets. Now we are offering JTS0100 to multiple customers. It is unclassified and can be sold commercially. We, as the product line are also trying to create new variants where the base system and base technology that we developed over the decades at the scene, and it would create an outpoint into different markets and applications.
Ralph Guevarez:
That's very exciting Jerry. Thank you. So, what benefits are there to using the JTS0100 or other challenges that the JTS0100 can help with that you'd like to mention please.
Jerry Jacob:
Certainly the key distinguisher of the JTS, other than the quick setup and the portability, is the extremely user friendly graphical user interface and the US Government validated library of techniques, which is part of the JTS0100 offering. The JTS0100 comes with four independent channels to be used under different bandwidths. Right now we offer two variants of the JTS0100 and the first variant operates under the two to six gigahertz variant, which is the main rata bandwidth. And also there is a seven to 11 gigahertz variant, which is more targeted towards aircraft based radars and the small flying objects like UAVs. So, these two bands gives us a lot of capability in both military and commercial radar environment. JTS0100 also have a scalable architecture that can scale to the frequency that our customer look for to train the operators in the full spectrum, which is the two to 18 gigahertz.
Jerry Jacob:
And that would be the next generation of the JTS0100. JTS0100 is targeted mainly for military and commercial raders. These radars are susceptible to a contested environment and JTS0100 offers the capability to interact with these systems to train the operators more efficiently and effectively against the latest EA attack methods in a contested environment they're looking to operate in. The GUI also allows a point and check capability with a mouse on the rugged laptop, which comes with the JTS0100. And based on all the techniques we have pre-programmed, they will be able to interact with the radar and make changes to the different techniques. They also can provide multiple mission dataset before they get to the actual field of deployment. This is what JTS is all about. So, to summarize what JTS0100 is essentially a rugged turnkey system, which can be easily transported, easily set up in no time, and the user friendly GUI, along with the US Government validated techniques offer the realistic training scenarios for the contested environment. We also offer train the trainer events where our engineers goes to the end users to train them for the use and applications of the JTS0100.
Ralph Guevarez:
Thank you Jerry. Now where should we point our listeners who are looking for more information on the JTS0100?
Jerry Jacob:
The JTS0100 has its own landing page on the Mercury website under the application ready subsystems. It has the dataset, the product brief, and the case study. That would be the first point where I would encourage everybody to check in to get more information on the JTS0100. And as always, reach out to me if you have any questions, need more clarifications or learn more about JTS0100.
Ralph Guevarez:
Jerry, thank you for joining me today. I'm excited to see what's next for your team and the new jammer training system. Godspeed moving forward. And again, thank you for joining me on the show.
Jerry Jacob:
Ralph, it's been an absolute pleasure. Thank you for taking the time to chat with me to let our listeners learn more about JTS0100. Thank you.
Ralph Guevarez:
This has been another edition of MercuryNow, a podcast series brought to you by Mercury Systems. I am your host, Ralph Guevarez signing off.