Efficient, Low-latency PCIe Switching
EnsembleSeries™ SFM6126 switch is a critical building block in forming a composable, embedded data center architecture for artificial intelligence (AI), sensor fusion and other big data processing applications. Onboard XMC I/O sites and mezzanine switching features enable direct, low-latency PCIe data distribution that target CPU, GPU, FPGA and storage devices, bypassing store-and-forward approaches in CPU memory.
Integrating the SFM6126 with other EnsembleSeries OpenVPX modules, such as Intel® Xeon® Scalable-powered multifunction modules and powerful GPU co-processors, delivers rugged, high performance embedded edge computing capability to aerospace and defense platforms operating in the most inhospitable environments.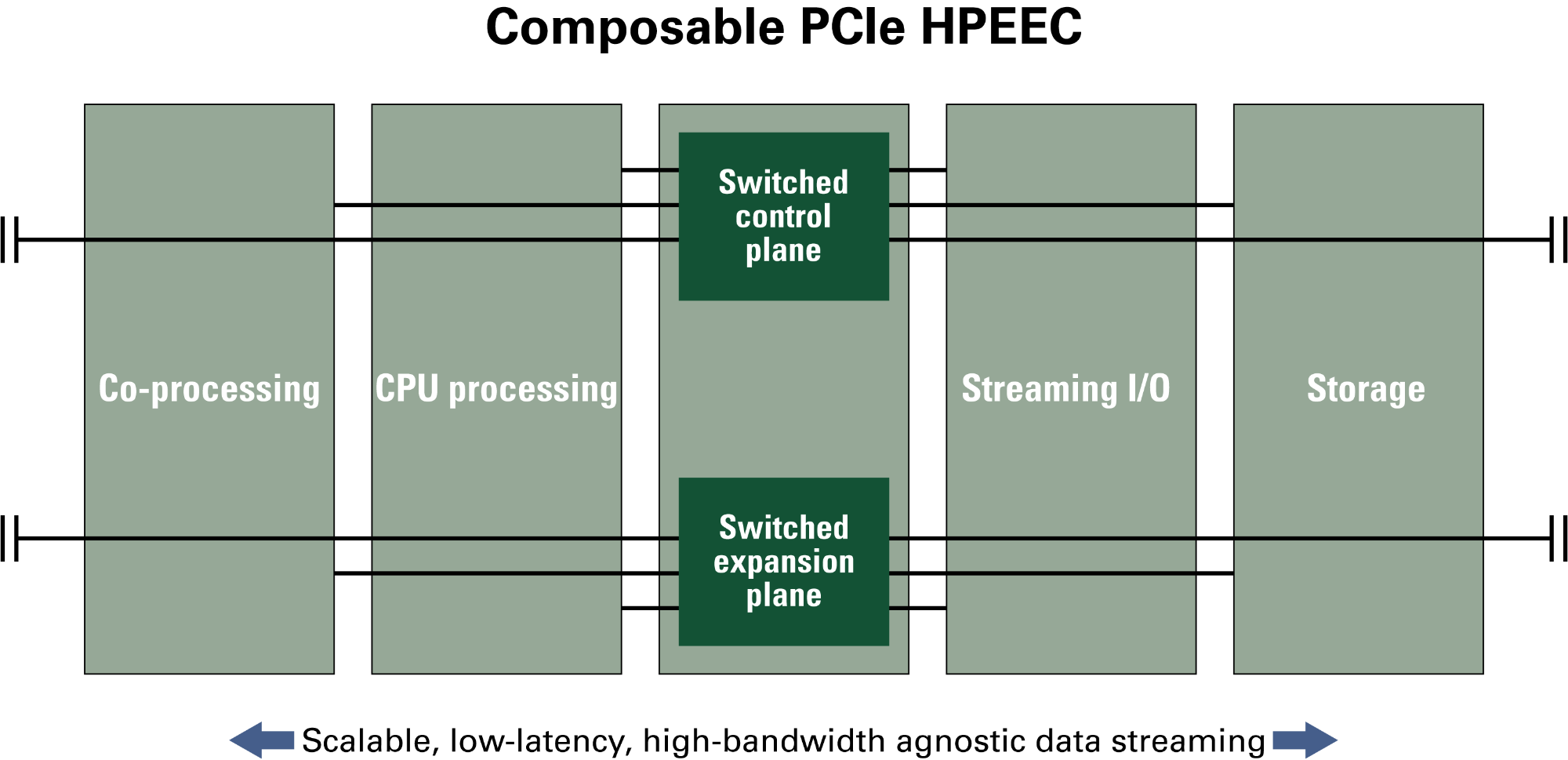 Thank you! We have received your message and will be in touch with you shortly.
FEATURES and RESOURCES
Full Gen3 PCIe high-bandwidth switching
16x ports of 10GbE control plane switching
I/O distribution for PCIe data or expansion/sensor planes
Transparent or non-transparent port-by-port bridging
Dual XMC I/O sites
VITA 46.11 system management
VITA 66 fiber optic interface available

*X varies with PCIe Generation data rates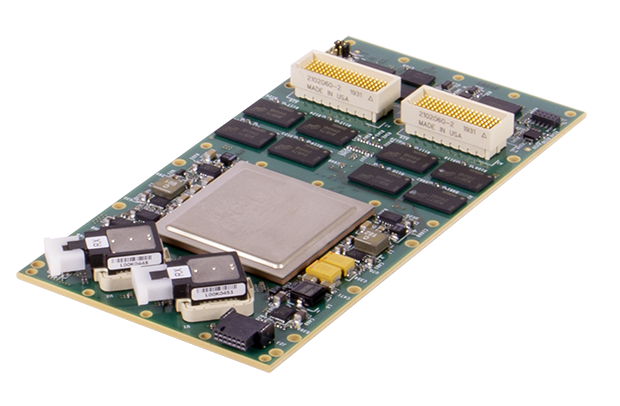 Extreme Embedded Switch Fabric Performance
SFM6126 modules switch the control and expansion planes with an efficient PCIe architecture that delivers a performance boost to OpenVPX subsystems. Use the XMC sites for mounting mezzanines, including the EnsembleSeries IOM-400, for distribution of wideband I/O transparently and holistically to other PCIe-connected devices – including CPUs, GPUs, FPGAs and storage arrays. This ability to mirror a composable data center architecture is critical for remote deployment of the most contemporary AI and big data processing algorithms.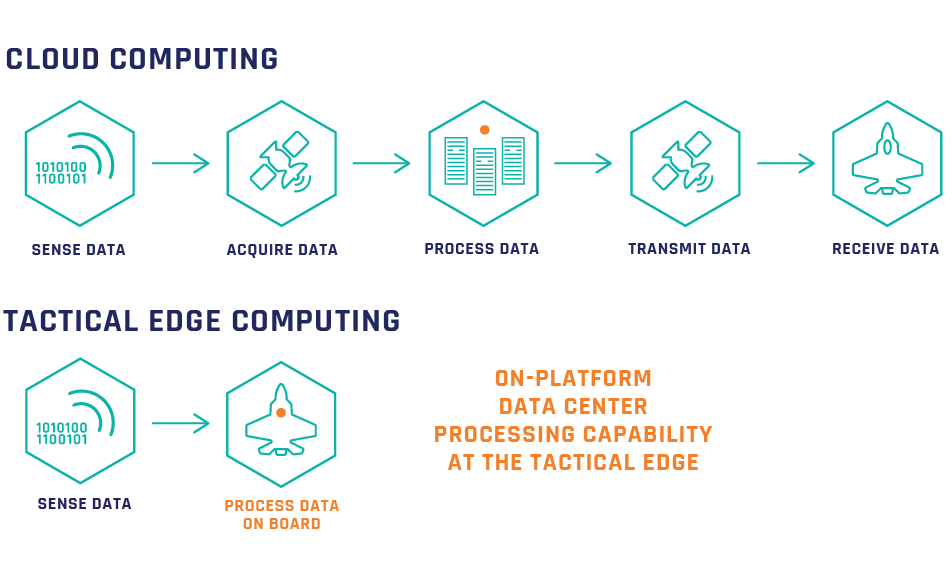 Gain a Competitive Edge
Deploy next generation autonomous platforms, cognitive EW systems, sensor fusion and compute-intensive EO/IR, AI and radar processing applications closer to the source of data origin. Efficiently process streaming data over a distributed heterogeneous PCIe-enabled architecture from the cloud to the edge with a seamless and common compute architecture that integrates the latest commercial capabilities for affordability and low program risk.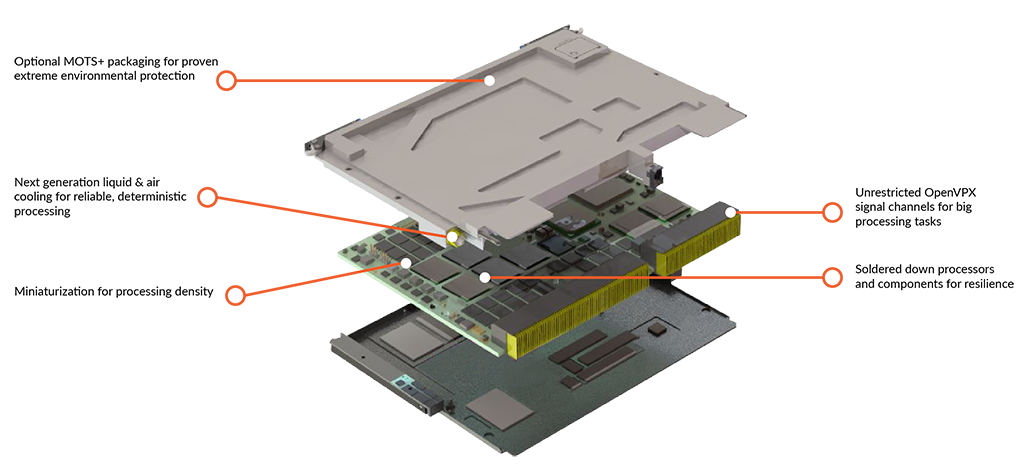 Anatomy of a Rugged OpenVPX Module
Optional MOTS+ packaging for proven extreme environmental protection
Next generation liquid and air cooling for reliable, deterministic processing
Miniaturization for processing density
Unrestricted OpenVPX signal channel for big data processing tasks
Soldered down processors and components for resilience
HIGH-PERFORMANCE OPEN ARCHITECTURES
Use AI to Make Better Decisions
Turn your sea of sensor data into actionable intel quickly. Miniaturizing data center capability into a compact, OpenVPX high-performance embedded edge compute (HPEEC) architecture allows AI processing to be placed next to sensors on edge platforms