Accelerate and authenticate data-intensive radar and sensor workloads in the air
The first safety-certifiable Intel® Xeon® D-1700 board
Built with cutting-edge Intel Xeon D processors and delivered with DO-254 artifacts certifiable up to DAL-C, Mercury's rugged CIO10-2080 board streamlines avionics and mission computer system development and deployment.
The CIO10-2080 is delivered with complete hardware and software artifacts built with Mercury's proven BuiltSAFE™ elements—designed, tested, certified and fielded over three decades on multiple safety-critical platforms—to deliver flawless performance and simplify integration.
Features
Key Features
Dual Intel® Xeon® D-1700 SoC 10-core processors that deliver 2-3x more performance than previous generation boards
AVX512 and AI neural network inference accelerators
Advanced system-on-chip (SOC) with integrated 40Gb/s Ethernet
PCIe global memory mapping via PCIe switch to accelerate high bandwidth applications
Safety certifiable with complete DO-254 and DO-178C artifacts
Rugged, DO-160, MIL-STD-810G
100-120 W power-efficient performance
Board support packages for Wind River VxWorks to achieve FAA CAST-32A objectives
Build a high performance mission computer with 2 CIO10-2080 boards and 2 FIOVU-2180 FPGA boards
In Collaboration with: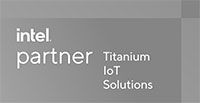 Specifications
Processor
(2) Intel® Xeon® D-1700 @ 2GHz, 10-core (total 20 cores)
Vector processing, AVX-512 acceleration and VNNI
Memory
64 GB of DDR4-2666 ECC (32 GB per processor)
128 GB of on-board SSD (SATA flash) with 4 GB per processor
I/O
(4) x8 PCIe3 (Gen3) from PCIe switch (with NTB port support) configurable as 2x16, upstream/downstream
(4) 40GB-KR4 Ethernet (2 per processor)
(4) 10/100/1000 SGMII Ethernet (2 per processor)
(4) UART (3.3V, HSUART) (2 per processor)
(4) USB 2.0 (2 per processor)
(2) USB 3.0 (with DCI) (1 per processor)
Switch / Bridge
ExpressLane™ PEX8764, 64-lane, 16-port, PCIe 3.0 multi-host switch
2 NT ports
BuiltSAFE® Proven Elements
DO-254 hardware up to DAL-C
DO-178C board management features and processor board support packages up to DAL-D
Design and information assurance
Debug
Intel® direct connect interface (DCI) allows debugging of Intel® targets via USB 3.0 port
UART via backplane can also be used
Development
Rear transition module capability
BuiltSAFE® Board Management Features
Board management controller (BMC)
Built-in-test (BIOS and software)
Temperature monitoring
Watchdog (using internal processor mechanism)
Error reporting (temp/voltage alarm)
Reset management
Power sequencing
Debug and maintenance mode
Security trusted platform module (TPM 2.0, secure boot)
EEPROM
Elapsed time counter
Rugged and Low Power
Operating temp: -26°C to 55°C
DO-160G
MIL-STD-810G CHG1
MIL-STD-1686C
MIL-STD-202H
100 W – 120 W power consumption
Mechanical
6U OpenVPX, 1.2" slot pitch, ANSI/VITA 65-2019
MULTIGIG RT3 (up to 25Gbps)
MOD6-PAY-4F1Q2U2T with SLT6-PAY-4F1Q2U2T slot profile
VITA 46 / VPX REDI VITA 48.8 / VITA 65-2019, VITA 46.11
SGMII, PCIe 3.0, USB 2.0/3.0
VITA 48.8 air-flow-through cooling
Board Support Packages (BSP)
Board Support Packages (BSP)
UEFI firmware based on Intel Slim Bootloader for faster boot
BuiltSAFE® board monitoring package
WindRiver VxWorks 7.0
Linux*
Greenhills*
Deos*
LynxOS*
PikeOS*
*Contact factory for availability
Field-Proven Boards
Maximize performance and scalability
Integrate, tailor and optimize your unique subsystem to accelerate mission-critical applications using Mercury's highly configurable SBCs with Intel single- and multicore processors and multiple mezzanine sites.
Purpose-Built Subsystems
Built For Today, Ready for Tomorrow
By combining our OpenVPX multiprocessing and SBC modules with a complementary portfolio of storage, I/O, networking, GPUs, and software, we create customizable, rugged embedded subsystems that securely operate at the tactical edge.