Why Thermal Management?
Digital, RF and electrical systems generate heat which, if not dissipated, will increase power consumption and cause processors to throttle performance and ultimately fail. Effective cooling reduces power composition, enables processors to run at full performance and increases reliability, extending system life and optimizing size, weight and power (SWaP) performance.
CHALLENGE
Deploying reliable, high-performance systems that are also compact enough to fit in tight spaces
SOLUTION
Mercury makes the latest, most advanced processing technologies profoundly more accessible to aerospace and defense applications by efficiently cooling the densest thermal processing payloads for deployment in harsh environments on land, air, sea and in space.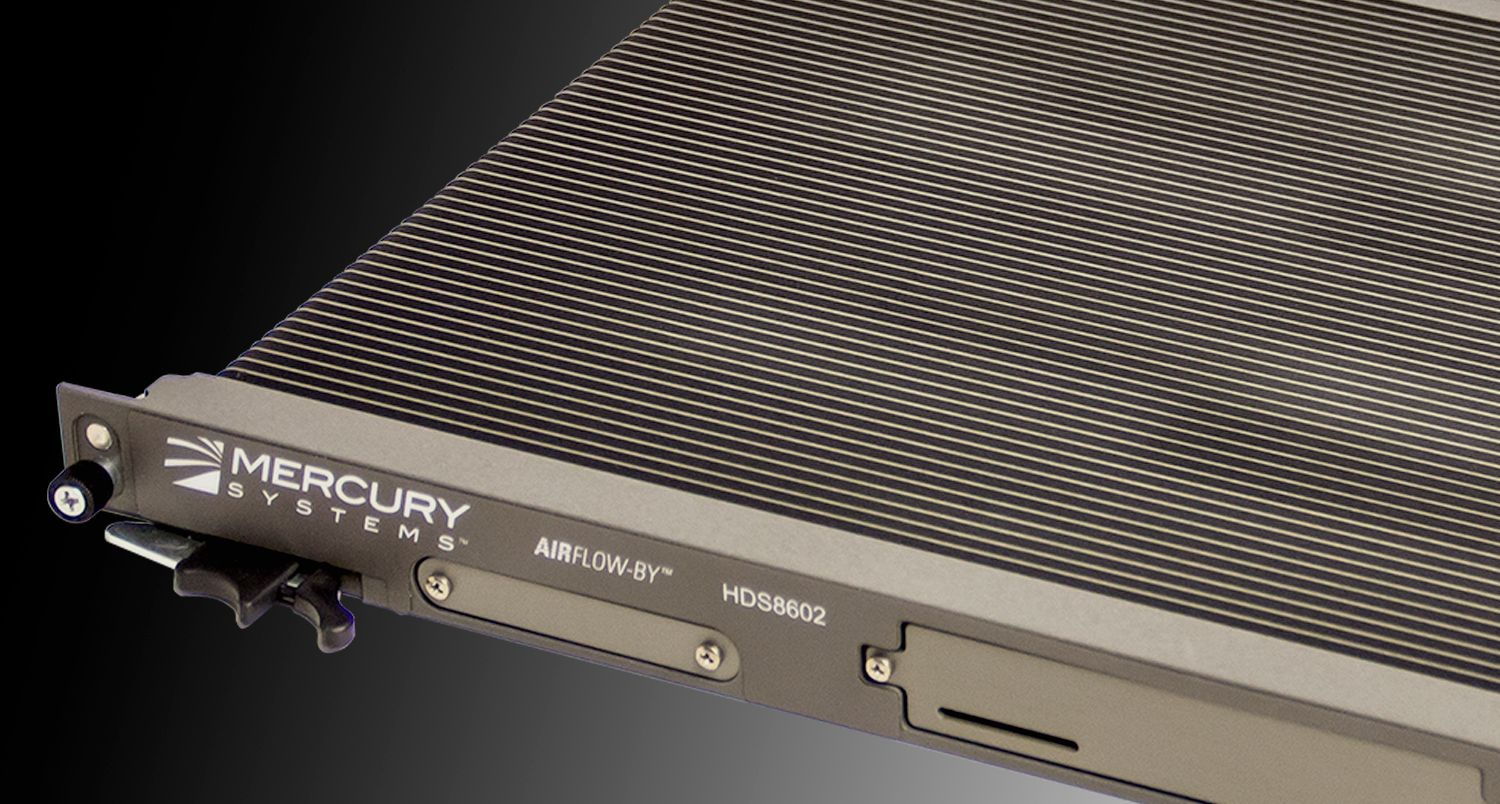 Go Anywhere
Whether your systems are destined for the desert, below the sea or in the sky, our proven cooling technologies ensure extended lifetime reliability. Mercury's efficient conduction, air, liquid and hybrid cooling approaches, combined with next-generation component-level technologies, efficiently dissipate system heat regardless of the quality and availability of ambient air.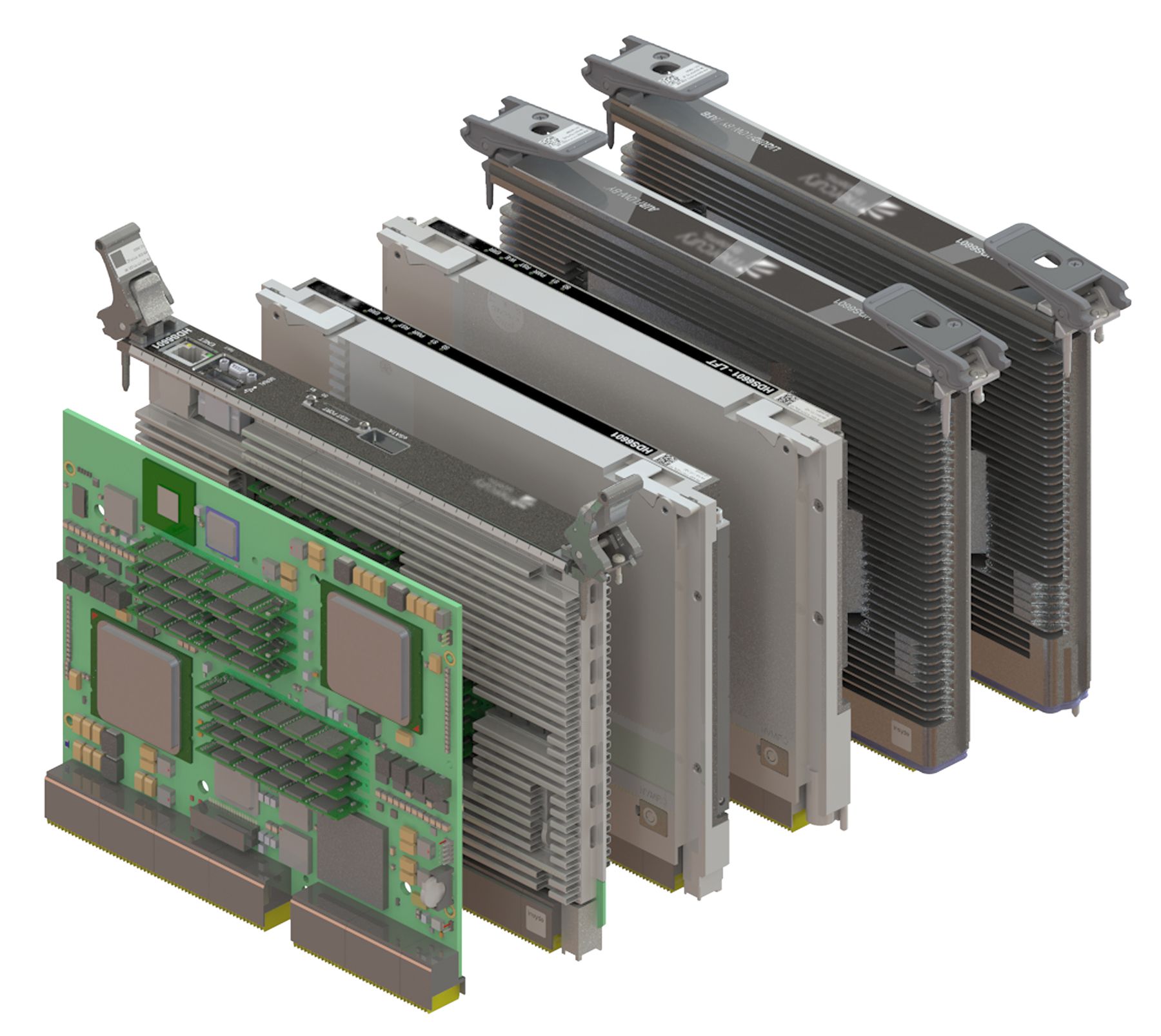 With More In The Box
Our proven embedded cooling technologies span Air Flow-By, Air Flow-Through, Liquid Flow-Through and other OpenVPX approaches. Leverage our thermal management expertise in system architectures to ensure that your complete system, including chassis, modules and third-party components, are optimized to operate at full performance.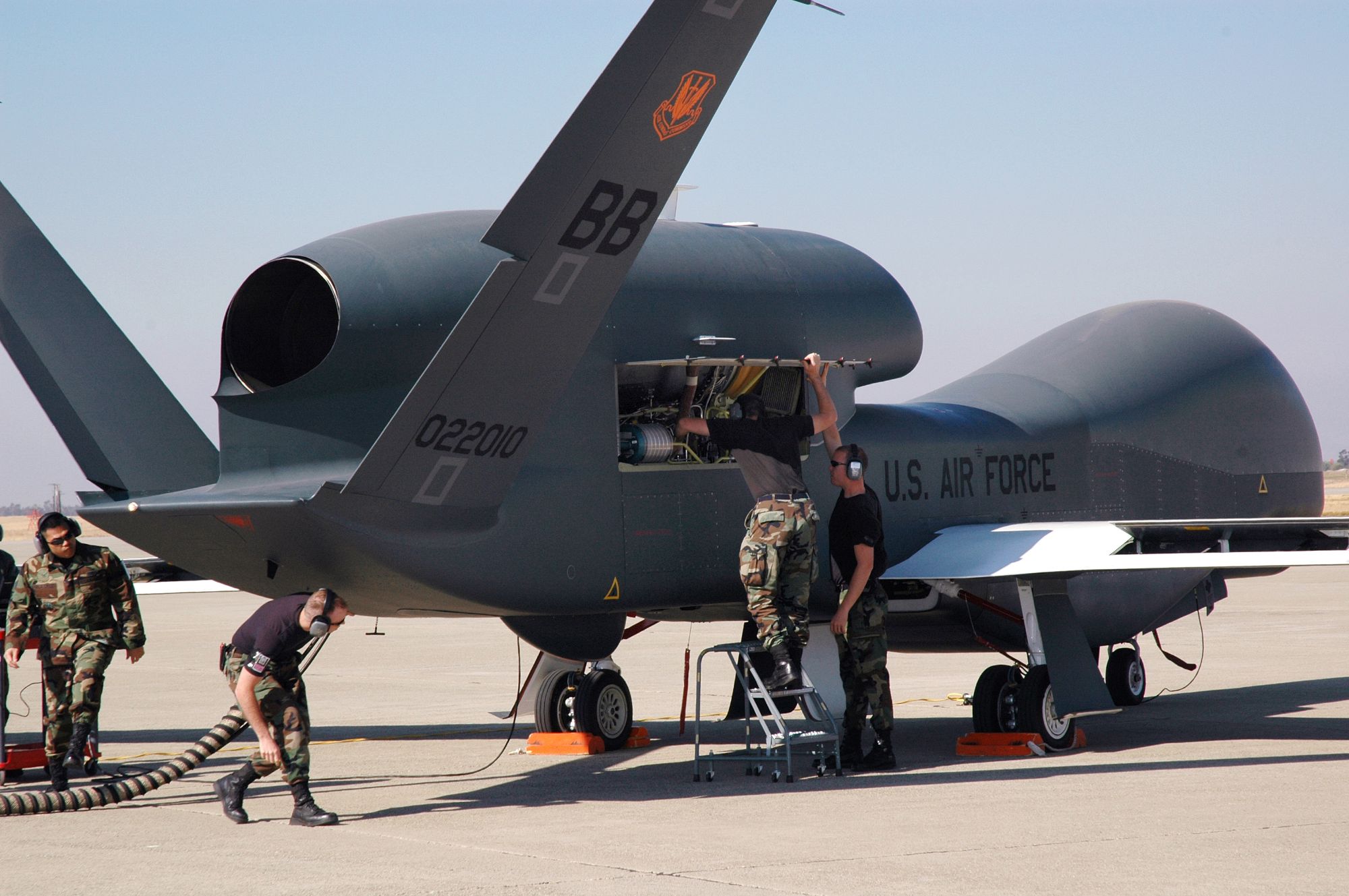 Go Beyond Cooling
Our comprehensive systems-level approach to cooling maximizes processing density, adds EMC (electromagnetic compatibility) protection and simplifies system maintenance. We build in efficient air management and EMC screening, and package modules as line replaceable units (LRUs), eliminating the need for air filters.
THE MERCURY ADVANTAGE
ENHANCED RELIABILITY
Proven extended reliability and dependability through better cooling, component selection, environmental protection and testing.
EXTREME RUGGEDIZATION
Advanced thermal management and rugged packaging technology ensures optimal performance and reliable operation in the most stringent environments.
OPEN SYSTEM ARCHITECTURES
Simplify integration using open architectures for greater affordability, scalability, interoperability and sustainability.
Electronic Warfare Solutions
Delivering Technology Innovation to the Spectrum
From chip scale to system scale, we make the most advanced technologies profoundly more  accessible to electronic warfare test, training and tactical applications.   
Trusted Microelectronics
Trusted Supply Chain Starting at Chip Scale
To deliver the latest commercial technology purpose-built for mission-critical aerospace and defense applications, we start at chip scale with our high-density system-in-package technology, designed and manufactured in trusted and secure DMEA-accredited facilities.