BLOG MENU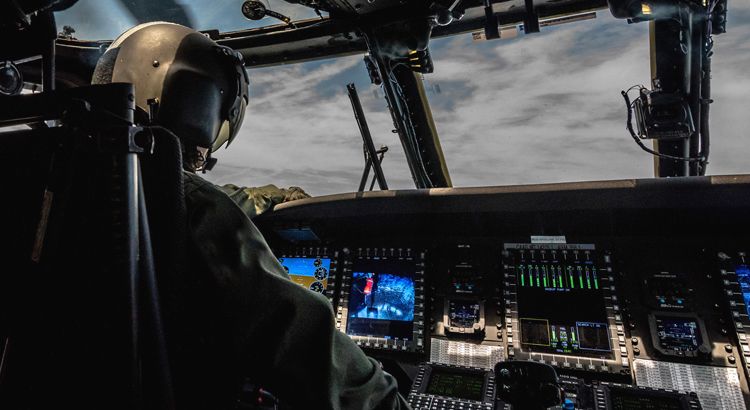 Get some quarters, we're going to the arcade.
Kelsey Ryon
October 5, 2021
While an invite to the arcade isn't something we hear much anymore, many of the once-popular games are still recognizable to most adults: Pac-Man, Galaga, Street Fighter (my personal favorite), and the one that made them famous, Pong. While not the first created, Pong was the first commercially successful arcade game. Its cabinet-like structure went from having a presence at a few drinking establishments, where they were overflowing with quarters, to inspiring new, more innovative games that could be operated in homes within just a few years.
If for any reason you aren't familiar with the game, it's quite simply table tennis and, dare I say, boring by today's standards. Two players move paddles vertically on opposite sides of the screen to volley a ball back and forth. The objective is to get the other player to miss the ball resulting in a point for the opponent; the first person to 11 points, wins. The speed of the ball would gradually increase as the length of play grew to continually increase the challenge of moving the paddle in time to return the ball. I know there's some analogy to Moore's Law hiding somewhere in that last statement, but I'm doing my best not to stray from my topic too much.
Despite its popularity, there's a lesser-known fact about the game. It had a simple circuit defect that meant that the paddles couldn't go all the way to the edge of the screen. If a player could hit the ball at the proper angle, the opponent couldn't move their paddle far enough to send it back across the screen. This meant two expert players couldn't play an endless game, and it would continue to be a challenge to even the most skilled of players. Players might call that defect a vulnerability.
A new player has entered the game
Now, electronic warfare is not a game. But in each, there is still an opponent looking to find a vulnerability and exploit it. In this case, the ARES3100 can make you a player with a high score on the leaderboard.
To best describe the ARES3100, it's a generic target generator developed for radar testing, pilot training and comprehensive radar performance evaluation. Think of it like a high-end flight simulator for a radar. It can support applications ranging from anechoic chambers and open-air ranges to laboratory-based production and comprehensive radar performance evaluation. A radar environment simulator provides high-fidelity returns to the radar on a pulse-to-pulse basis. But just like any opponent, radars inherently do not want to be fooled. At Mercury, we have libraries of proven approaches to make the radar believe it's operating in the real world. It's like your own, real-life cheat code to avoid vulnerabilities.
Why play the "game?"
New and existing radar systems incorporate advanced technologies, which need to be validated before sending them out to the field. As radar technology advances, so does the complexity of testing. Users working with real-world feedback that requires verification is a good place to start when maximizing testing effectiveness. Simulations are a fast way to determine if the vulnerability is valid and develop a corrective action. Testing a radar can be expensive and has many uncontrollable variables that can contribute to suspect test data. Simulators do not fully remove the need flight testing, but they reduce the amount required.
Get on the leaderboard with ARES3100
What the ARES3100 does differently than the traditional radar environment simulators is to bring capabilities to the user in a more standardized option that, historically, only a fully customized system could offer. It's as if we brought something known for being a large, cabinet-like structure only found in arcades and made it more readily available to play in your living room. The baseline system is designed to be modular and scalable, offering the benefits of the technology needed to effectively test a radar and bringing it to the customer much faster and at a lower price. The ARES3100 can be scaled up over time with additional channels, ECM and target modulations as customer testing needs change, and is offered in both standard and customizable configurations for maximum flexibility.
The ARES3100 supports a safer system under test and ultimately a safer pilot. With the ability to better test, validate and optimize radar systems in a repeatable controlled environment, as opposed to flying, risks and flight-testing costs are minimized-- just as I can continually select Dhalsim in Street Fighter until I'm confident I've got enough of an advantage to win. A bonus here is the safety of avoiding real-world compromise or damage. Since someone looking over your shoulder may cramp your style, users can test in an anechoic chamber isolated from potential threats working to acquire sensitive waveform information.
Game Over
Vulnerabilities appear to be a timeless issue. Sure, Pong represented an original one in the gaming world, but even with technological advances in that industry there continue to be famous flaws such as the NBA game where the player had 50-foot arms or "missingno" in Pokémon. With the ARES3100, vulnerabilities are reduced and there are real-world benefits that allow users to gain the upper hand. Remember in Pong that when the glitch was found, the most skilled opponents knew how to exploit it. With the built-in test and system calibration routines of the ARES3100, you can keep an eye on your "score" throughout the process to ensure you're trained, ready for the real world, and still have some quarters in your pocket.
For more details on the story behind the radar environment simulator, listen to the podcast with Joe Styzens, our subject matter expert. Or, you can skip right to the features and data by visiting our ARES3100 webpage.