BLOG MENU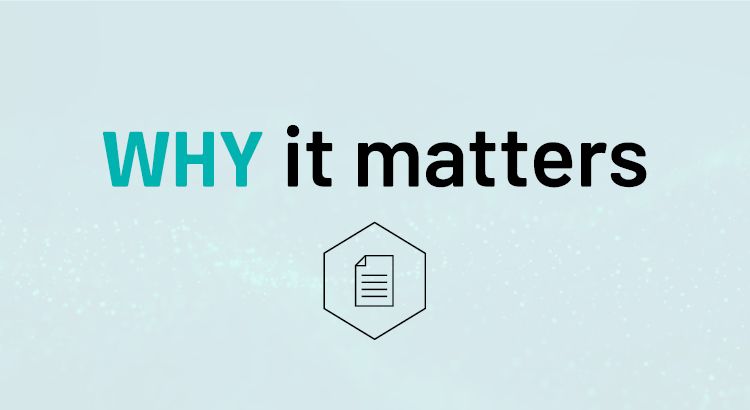 Why it matters
Rubin Dhillon
January 7, 2022
Welcome to the new Mercury blog – Why it Matters. We originally launched the Mercury company blog in May of 2018 with a quote from Deuteronomy Rabbah: "In vain have you acquired knowledge if you fail to impart it to others." Some three and a half years and more than 120 posts later, we have learned a lot about what our audience wants from a blog, and what you care about, so we decided to make some changes.
What's in a name?
Our content has always touched on topics of importance to the Aerospace and Defense industry, the latest advances in technology or how Mercury is uniquely positioned to bring commercial innovation to our customers. We will continue to do so, however, Mercury is a Why Company and we felt that we needed a more deliberate focus on why these topics matter. And so, with our company purpose as inspiration, we landed on Why it Matters as the new name for our company blog. Our goal is to deliver quality content that provides value to our audience—customers, investors, employees, potential new employees and partners alike.
What else is changing?
There is a lot going on in our industry and the world as a whole, so you should expect to see more posts from us this year. You will also hear more from some of the most respected voices in our industry – people like Mercury's CTO, Dr. Bill Conley, and our CEO, Mark Aslett. We will also be sharing fresh perspectives from new authors and you will likely see a few guest posts from some of our strategic partners.
With all this new content, we needed to make it easier for you to find the information that matters most. We have implemented some new features as part of our re-designed/re-branded blog. We've dramatically improved our search capability and we've added simple filtering tools that enable you to filter content by application, domain, product area, partners or authors.
Expect to see a few more changes throughout the year as we experiment and measure content to determine what subjects are resonating or what features are working best, all with a focus on delivering information that matters to you.
As a marketer, I use a simple question to get to the root of a value proposition, new product introduction or really any piece of content: "Why do I care?"
When it comes to our company blog, we are hoping the answer is "because it matters."
We hope that you enjoy the Why it Matters blog and would appreciate any feedback you may have to help us continually improve.