Subsystem Pre-integration
Subsystem Pre-integration

Mercury is the only commercial company with domain expertize across the whole sensor processing chain and mission computing. Our investments have produced a contemporary portfolio of embedded processing building blocks powered by the best commercial technology. These proven, interoperable digital and RF processing elements have a common robust built-in security foundation, which spans 3U and 6U OpenVPX, VME and AdvancedTCA architectures. The key to program success and winning the innovation race is to leverage the best, trusted commercial technology, quickly.
Our pre-integrated subsystems are quickly configured using proven, high-TRL pre-engineered processing building blocks. The open systems approach we use and our multi-decade middleware support enables our customers to refresh their applications at the speed of technology. For low-program risk, we guarantee and optimize the functionality of software on our processing hardware.
Many of our processing solutions may be optionally built with the industry's most robust built-in system security engineering through BuiltSECURE technologies and/or be made most rugged with MOTS+ packaging for deployment anywhere.
Anatomy of a Subsystem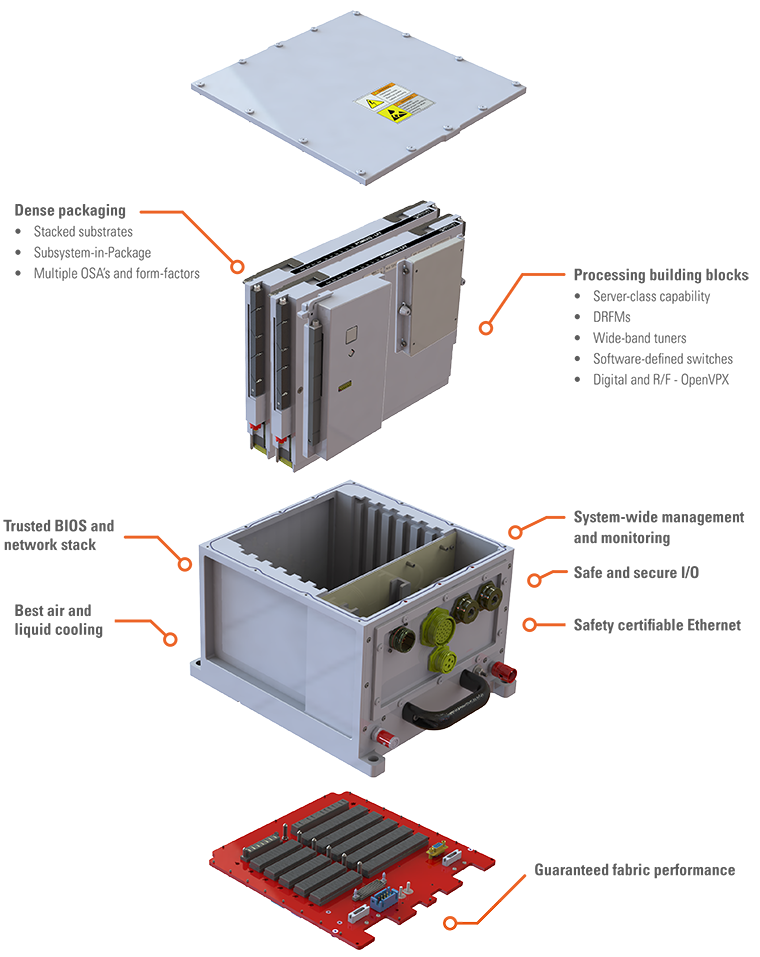 Downloads
This whitepaper describes why Mercury's proven approach to defense electronics manufacture is necessary, how it works and how it benefits and enables prime contractors to win more business.
Download Now