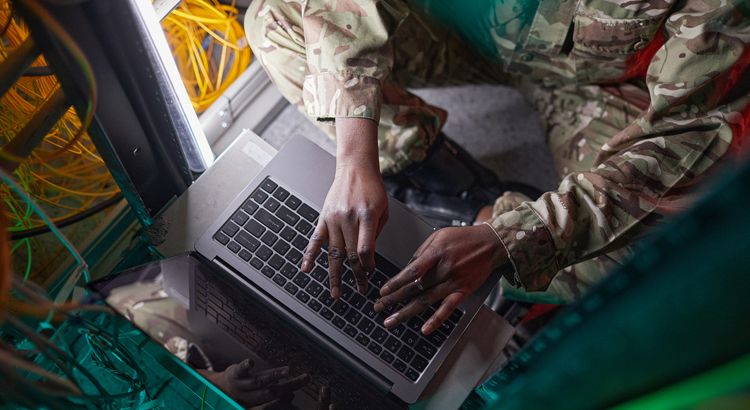 In 2013, the U.S. Department of Defense (DoD) issued a mandate to incorporate Open Systems Architecture principles within procurement requirements for defense hardware and software. OSA requires the use of existing open standards for well-defined, modular hardware and software components that can be sourced from multiple vendors. OSA hardware platforms should be reusable for quick-reaction mission needs, feature upgrades and new technology insertion. These advantages reduce development risks and help ensure significantly longer operational lifecycles.
How did DoD services respond to the OSA mandate?
Three U.S. services (Army, Navy and Air Force) began developing standards that embraced OSA principles to meet future procurement needs of deployed systems for their respective services. The Army's CCDC (Combat Capabilities Development Command) developed CMOSS (C4ISR/EW Modular Open Suite of Standards), which is based on other open standards, including OpenVPX, MORA, VICTORY, REDHAWK and SCA.
NAVAIR (Naval Air Systems Command) created HOST (Hardware Open Systems Technology) for airborne and ground vehicle mission systems. It divides hardware into three tiers: 1) the platform (airframe, vehicle, etc.), 2) the system enclosure and, 3) boards, with the latter two tiers being subsets of OpenVPX.
The Air Force's OMS (Open Mission Systems) initiative incorporates open standards, including SOA, UCI, and FACE, all for standardizing messages, command and control mission information for avionics systems.
What led to SOSA?
While each service made significant progress in advancing OSA principles, they did so through different initiatives that often shared many common open standards like OpenVPX, and mandates tailored for service-specific platform requirements.
After recognizing this common ground, the DoD and each of the services acknowledged a strong need to promote a single, common initiative to define acquisition activities across all three armed services. In early 2017, the DoD issued an SBIR solicitation for Sensor Open Systems Architecture (SOSA) Architectural Research. This resulted in the formation of the SOSA Consortium managed by The Open Group, a large organization with strict and well-defined practices, policies and procedures for standards development efforts.
Who participates in SOSA?
A primary mandate of the SOSA Consortium is broad participation, commitment and contribution from the DoD, Army, Navy and Air Force, as well as industry, academia and other government organizations. As of this writing, SOSA membership is headed by 11 sponsor organizations including eight from the Army, Navy and Air Force, plus three prime contractors. The 18 principal members are all prime U.S. defense contractors and 105 associate members include well-known systems integrators and major hardware and software suppliers to the defense community. Members of each of these organizations play critical roles in working groups to help develop the Technical Standards and practices.
Membership in SOSA is restricted to U.S. citizens and organizations so representatives from the armed services can present DoD-sensitive or classified requirements to promote solution strategies within the SOSA Technical Standard. For this reason, technical details of ongoing discussions in SOSA may not be disclosed to the public. However, the Standard now released to the public contains only specifications and rules, free from the underlying sensitivity.
What are the objectives and benefits of SOSA?
Major objectives include development and adoption of open systems architecture standards for C4ISR to provide a common, multi-purpose backbone for radar, EO/IR, SIGINT, EW and countermeasure systems. The follow-on benefits of SOSA include platform affordability, rapid fielding, re-configurability, easier insertion of new technology, extended lifecycles and re-purposing of hardware, firmware and software.
The initial significant byproduct of the SOSA Technical Working Group is the SOSA Technical Standard 1.0, released in September 2021, that documents the SOSA Architecture. This is a modular system structure, with tight integration within modules for encapsulating functionality and behaviors, yet well-defined interfaces. These modules must be based on open, published standards with consensus-based influence stakeholders directing the evolution and a strict conformance validation process.
The Technical Standard, largely derived from VITA standards, defines specifications for plug-in cards, backplanes, chassis, electrical components and mechanical structures . The SOSA Conformance Policy defines processes for qualifying products against the Technical Standard. Until the award of certification, no product can claim to be SOSA conformant.
The SOSA technical standard 1.0 is here, what's next?
Now that SOSA 1.0 is here and products are being developed in alignment with it, the next step is establishing a conformance program. According to Patrick C. Collier, Chair of the SOSA Hardware sub-committee and Conformance standing committee, the program is underway and will include a conformance guide and verification matrices, with verification authorities (VA) who will collect information from a supplier and will measure product adherence to the standard. Verification matrices for each technical subcommittee will be defined, with subcommittee experts having a voice in what makes the most sense.
The VA, which is an independent organization, will then execute those conformance methodologies. Once the verification process is finished, the product goes to a certification body run by The Open Group. The certification body will conduct the requisite checks required to declare the product "SOSA conformant." Read more from The Open Group's SOSA newsletter article.
Is SOSA here to stay?
You can't open an industry magazine or visit a website without seeing news about SOSA, open standards and their adoption. In the last year, the number of SOSA principal sponsor organizations grew by 18%, the number of principal members by 22% and the number of associate members by 23%, strongly indicating the viability of the SOSA standard.
The DoD has already issued numerous requests for proposals clearly favoring respondents that offer OSA-based solutions. Active participation in SOSA by the DoD, all three armed services, embedded industry vendors, universities and research facilities offers evidence that SOSA is well on its way to setting the future course for embedded military electronics systems.
REFERENCES:
SOSA Conformance Interview with Patrick Collier in The Open Group newsletter
Understanding Conformance to the SOSA Technical Standard Webinar
SOSA Aligned Products:
Models 5585 and 5586: HBM processor and mixed signal solutions optimized for SWaP
SBC3515-S: Tackle complex flight-critical workloads with DAL-certifiable Intel® Core™ i7 processing
RFM3111: Microwave transceiver for secure, SWaP-focused EW systems
HDS6605: Secure and Powerful - Mercury 5th Gen Intel Xeon Data Center Server Blade