RES-XR5 2U 17dr Rugged Server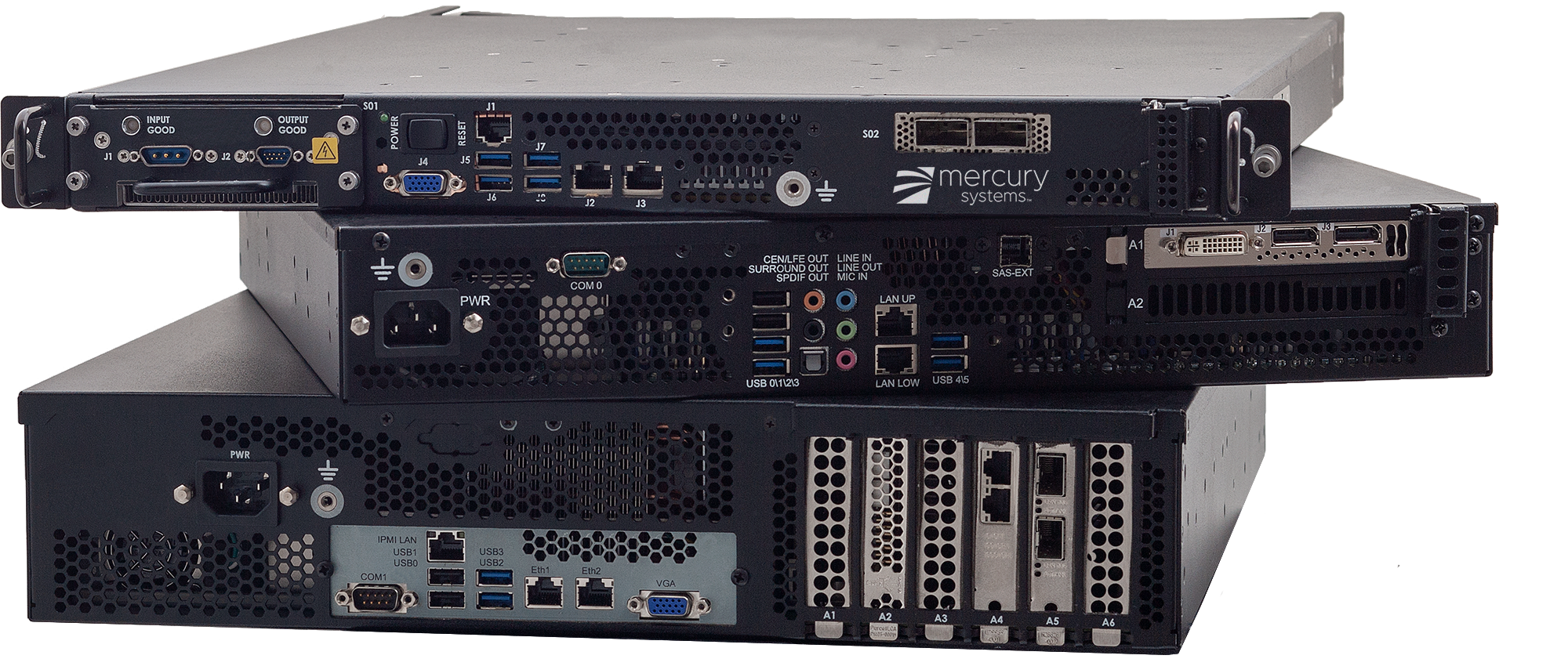 18 Inch Deep, 17 Drive, Front I/O Server
The RES-XR5 2U packages up to two E5-2600 v3/v4 Series Intel® Xeon® processors with 22 cores and 2TB DDR4 ECC Memory in a 24lb, 18" deep chassis. Manufactured in AS5553 compliant, AS9100D facilities, the quiet system meets multiple military environment specifications including airborne and structural noise.
Patented Technology Options
In addition to memory stabilization, this server features numerous patented technology options including:
System control module for remote management
Aeroloc Baffle system for low airflow operations
Remote battery bypass that enables BIOS battery replacement without system shutdown
Stealth and Flexibility
A robust array of high speed I/O, storage options, expansion choices, and security features deliver maximum flexibility for current and future system requirements.
Current available enhancement options include:
Patented technologies (mentioned above)
Removable PCIe car cage for simplified sparing
Read/Write Switches to prevent accidental rewrite
CAC readers
Slide rails
Front door filter
Additional features, testing, and certifications are available upon customer request.
2 Intel® Xeon® E5-2600 v3/v4 Series CPUs with up to 22 cores per processor
Bronze, Silver, Gold, or Platinum
Up to 2TB 2400MHz memory with 16 DIMM slots
Patented Technologies
Memory stabilization
Aeroloc baffle system
System control module for remote management
Management and Operating System
Windows®, Linux®, VMWARE® and other hypervisors
IPMI v2.0, Redfish option available
TPM 1.2 or 2.0 Support
Expansion and Modular Maintainability
Up to 4 PCIe 3.0 x8 cards
Input/Output Versatility
Front Access
Up to 17 Removable, Hot Pluggable, 2.5" SATA/SAS3 drive, U.2 NVME option available,
can configure with up to (16) 15 mm and (1) 9.5mm (SATA) high drives
1 Power/Reset Switch
1 Power On LED
1 Quick Change CMOS Battery
2 1GBaseT or 10GBaseT Ethernet Ports (RJ45)
1 IPMI 2.0 (RJ45)
1 VGA Graphic Port
4 USB 3.0
1 RS-232 (optional)

Rear Access
1 CFM Switch (optional)
Power Supply Options
Single 100/240V VAC (47/63Hz, 400Hz)
Single 10-36 VDC, 32 Amps
Single 36-72 VDC, 18 Amps
MIL-STD 461, 704F, 1399-300B
Additional Options
Front Door Filter
Slide Rails
CAC Card Reader
Read/Write Switches to prevent accidental rewrite

MIL-STD / Industrial Specifications
MIL-STD 810G
Shock: MIL-STD 901D Grade A, EC 60068-2-27
EMI/RFI: MIL-STD 461F, CE102 standard
Vibration: MIL-STD 167-1, MIL-STD 810G, IEC 60068-2-64
Airborne Noise: MIL-STD 1474D
Structure Borne Noise: MIL-STD 740-2
Temperature: IEC 60068-2-2 test Bb, 60068-2-1 test Ab
Environmental*
Operating
Temperature: 0°C to 50°C
Extended Temperature: -15°C to 65°C
Humidity: 5% to 95% (non-condensing)
Shock: 3 axis, 35g, 25ms
Vibration: 4.76Grms, 4Hz to 2000 Hz (SSD)
Altitude: 10,000 ASL
Non-Operating
Temperature: -40°C to 80°C
Humidity: 5% to 95% (non-condensing)
Altitude: 40,000 ASL
Conformal Coating: IPC-CC 830 (optional)
Mechanical
Height: 2U or 3.5" inches (88.9mm)
Width: 17 inches (431.8mm)
Depth: 18 inches (457.2mm)
Weight (Typical)*:
Steel Chassis: 24lbs (10.9kg)
Cooling: Internal fan-cooled (rear vent) front to rear
19" rackmountable
* Mercury Systems designs all products to meet or exceed listed data sheet specifications. Some specifications including I/O profiles, weight, and thermal profiles are configuration dependent. Contact Mercury for information specific to your desired configuration requirements.
Downloads
Want product information in PDF format? Download our datasheet to find out more.


Download Now
View our entire product offering. Our RES servers are designed from the ground up for mission critical applications where performance, reliability, and up-time are crucial.
Download Now