Operate Anywhere and Store in Airline Overhead Bins
Our compact HDslim chassis can be carried aboard commercial airliners, aircrafts and vehicles with ease and is small enough to fit in an airline overhead bin, allowing you to operate anywhere and keep critical information within your line of sight. With four slots that fit multiple generations of server-class blades, you can rapidly scale technology at the pace of evolving edge applications and reduce your total cost of ownership.
Extended 15-year lifespan
Fits in airline overhead bins
4 blade slots that fit XR5, XR6 and networking blades
20" deep, front or rear I/O
High availability with redundant AC/DC power
Portable with rugged transit case option
MIL-STD 810G
Specifications
19" Rackmountable

Height: 4U or 7 inches (177.8 mm)
Width: 9.9 inches (25.1.5 mm)
Depth: 20.7 inches (526 mm)
Weight: ~18.1 lb. (8.21 lb) with power supplies
Additional Options
Shock pins
Front door filter
Slide rails
Power Supply Options
Single or redundant 100/240V VAC (1200 W, 50/60 Hz, 400 Hz)
Single or redundant 10-36 VDC, 32 amps
Single or redundant 36-72 VDC, 18 amps
Environmental & Mechanical
Environmental*
Operating
Temperature: 0°C to 50°C
Extended Temperature: -15°C to 65°C
Humidity: 8% to 95%
Shock: 3 axis, 35 g, 25 ms
Vibration (10-2000Hz): 4.76 Grms, 5 Hz to 2000 Hz (SSD)
Non-Operating
Temperature: -40°C to 70°C
Humidity: 5% to 95%
Reliability
Safety: EN60950
RFI/EMI: EN 55032, EN 55024, EN 61000
MIL-STD 810G
* Mercury Systems designs all products to meet or exceed listed data sheet specifications. Some specifications including I/O profiles, weight, and thermal profiles are configuration dependent. Contact Mercury for information specific to your desired configuration requirements.
Mobile Carry Case and Other Options
Rugged Carry Case Option
Height: 10 inches
Length: 22 inches
Width: 14 inches
Material: Aluminum
Features: Detachable front/rear lids and handles
---
Maximize Investment with Inherent Interoperability
A part of Mercury's flagship RES HD blade server platform, our HDslim blade chassis is fully interoperable with Mercury's other blade servers so you can "pull" blades from one chassis and "plug" into another to simplify transport, streamline deployment and maximize investment.
For operations on the move, simply remove relevant blades and drives from any of our rackmount blade chassis, plug into the HDslim and go.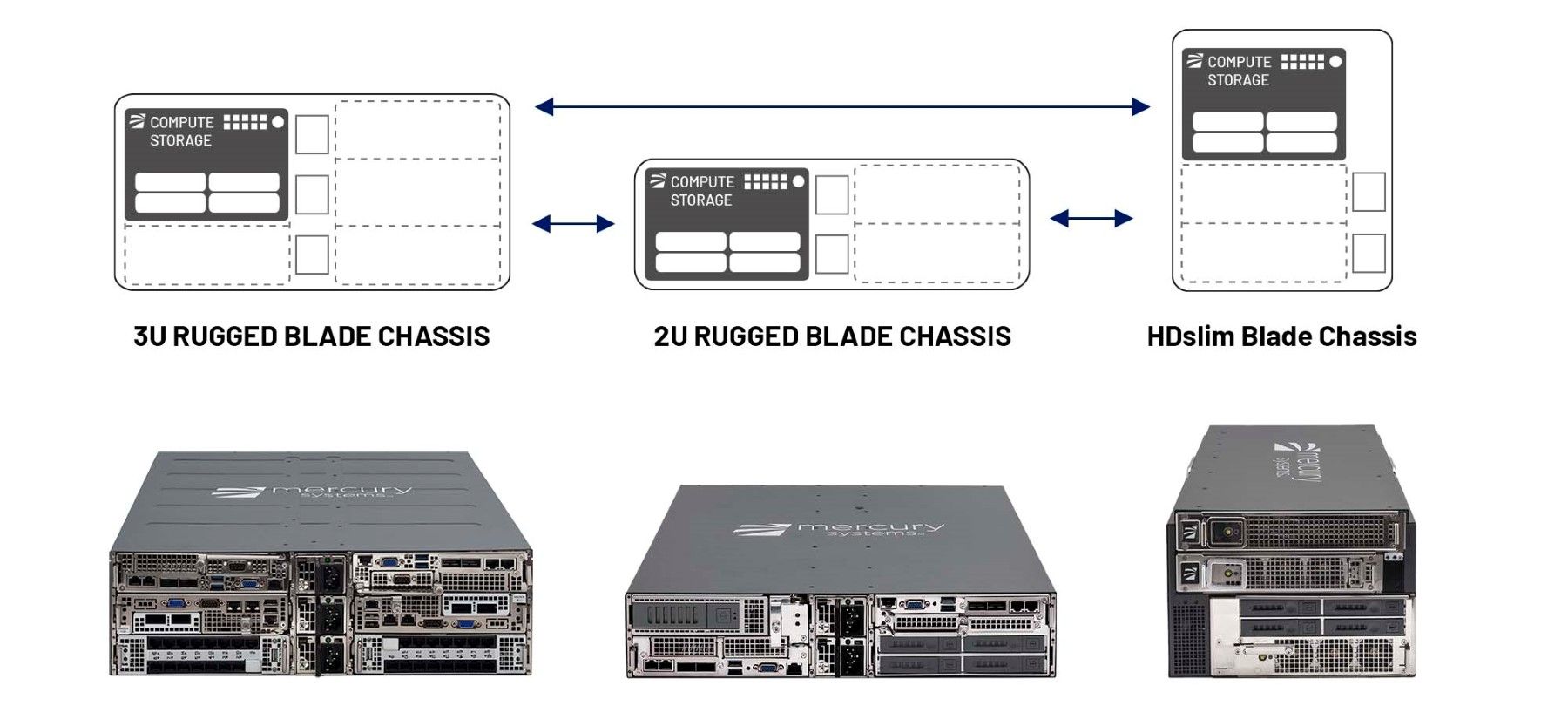 ---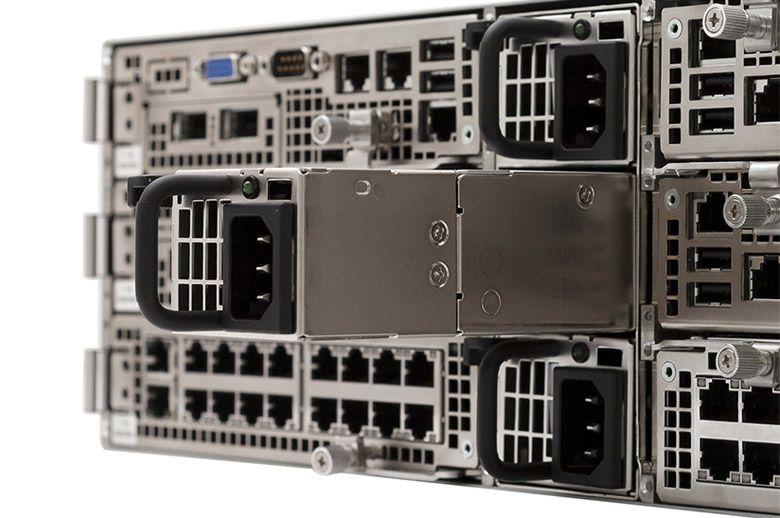 Cost-Effective and Scalable
Our capability-dense "plug-and-pull" blades can be combined, configured and repurposed in multiple chassis to deliver cost savings, keep pace with growing edge workloads and drastically reduce your overall server footprint.
---
Fully Configurable to Your Unique Workload

Modular Composability Configuration
With over six processor, storage, high-speed switch, global fabric extension and system management modules, operators can configure and reconfigure the HDslim according to application needs. Rather than removing and opening up the entire server - simply "plug and pull" modules during technology maintenance or upgrades. Modules themselves can be mixed and matched - reducing costs associated with spares. The HDslim accommodates previous, current, and future RES HD modules - eliminating the need to rip and replace and reducing the total cost of ownership.