BLOG MENU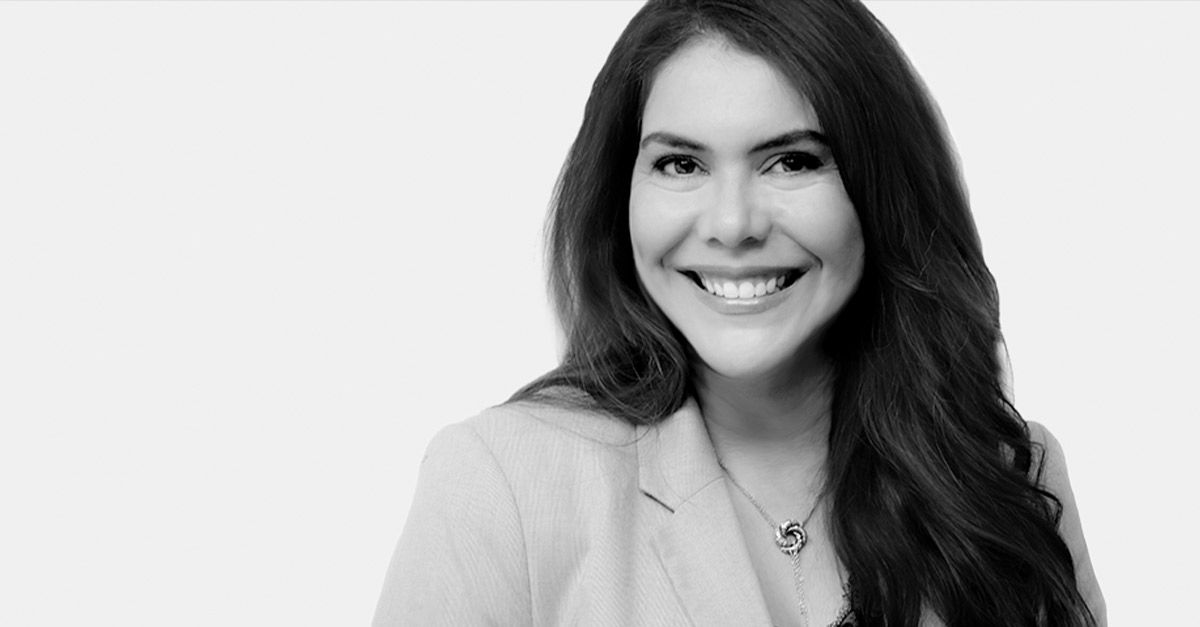 Acquired by Mercury: One employee's view
Nydia Aizpuru, Business Development and Marketing Communications
May 10, 2021
Nydia Aizpuru has been with Physical Optics Corporation (POC) for eight years. A leading designer, developer and integrator of advanced technologies primarily focused on avionics and mission systems for defense applications, POC was acquired by Mercury Systems Inc. in late December 2020. She describes what it was like going through the acquisition process and integrating into the Mercury team.
During my time at POC, my role as Business Development and Marketing Communications Director evolved and I learned to adapt to change in a high-growth company of about 350 people. Due to several high-value production contracts, we doubled in size virtually overnight. Despite our growth, we still operated as a small business with an open door to leadership, transparency and open lines of communication, and the freedom to confidently bring ideas forward. Working as a single piece of the broader Business Development group, my team of three was small, but mighty in trying to find ways to solve problems and do more with less.
The day I learned about the acquisition, I was initially shocked, overcome by a wave of emotion. We knew about Mercury's remarkable track record from our participation in conferences and events, but new possibilities can be both exciting and intimidating. Knowing things were going to change, but not knowing how they would change, it was reassuring that both companies' leadership were transparent and positive in their initial communication to us.
After the acquisition announcement, we were welcomed by the Mercury team the next day. We found confidence in the success of Mercury's prior business integrations – even though the POC acquisition was the largest to date, this wasn't their "first rodeo." Early on, the integration team reassured us that we would all have a place at Mercury. They answered our questions and encouraged us to keep moving forward in our day-to-day operations. Mercury focused on making the process as painless as possible. We were immediately welcomed into the One Mercury family and it solidified a feeling of inclusion, which is a vital piece of Mercury's culture.
It has only been five months since the integration, and it already feels like I have been with Mercury for a long time. The integration process is structured, which makes the steep learning curve easier to digest. There is a recognition that one size does not necessarily fit all and I was surprised by the degree to which honest feedback is openly welcomed. The culture of Mercury is so similar to POC's that, were the roles reversed, I think Mercury people would have easily fit into POC without missing a beat.
It's exciting to be part of a global team with access to more resources and opportunities to learn, grow and contribute. We now work on projects that we could have only dreamed of before, including expanded potential for international collaboration.
This acquisition and integration occurred during the Coronavirus pandemic, amid distancing and disruption, and yet Mercury was able to keep us informed and make us feel like an essential part of the team. That says a lot about the One Mercury spirit and how effective the leadership team is at operating with its employees in mind.
I believe the legacy of POC still lives on as part of Mercury. Often the case at other companies, you do your job and stay in your lane, without knowing "the why." The lines of communication are open to ask questions, and I know that my input is always valued. The One Mercury culture helps me do my job better, in a way that matters.
I am excited to see what lies ahead!
Learn more about how Mercury enhances its capabilities through mergers and acquisitions.