BLOG MENU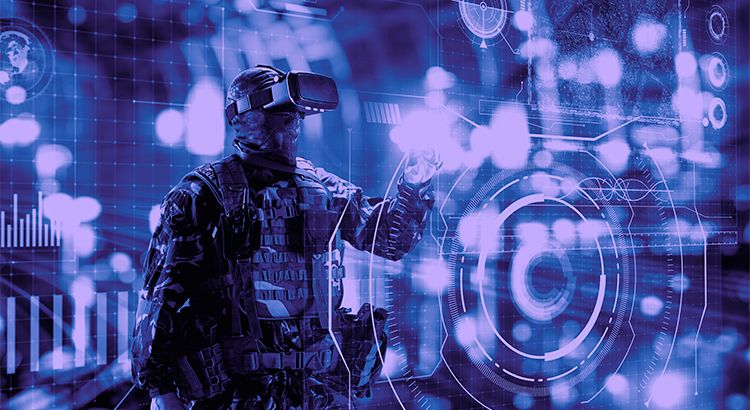 JADC2 and the Internet of Military Things
Mercury Systems
December 2, 2022
Over the past decade, smart devices have impacted nearly every aspect of our day-to-day lives. But for the U.S. armed forces, this technology represents more than the power to use your phone to unlock a deadbolt or track a shipment: it's vital to the future of our national security. Here, we'll explain the Pentagon's concept for connecting the military across domains, known as Joint All-Domain Command and Control. or JADC2, and explore its relation to the Internet of Military Things (IoMT).
The future of joint warfare and command and control
The terms JADC2 and IoMT are often incorrectly used interchangeably. JADC2 is a concept from the Pentagon for a network of connected sensors and assets across sea, land, air, cyberspace and space. IoMT, on the other hand, is a general term for any smart technology used by the military, including but not limited to those that fall under JADC2.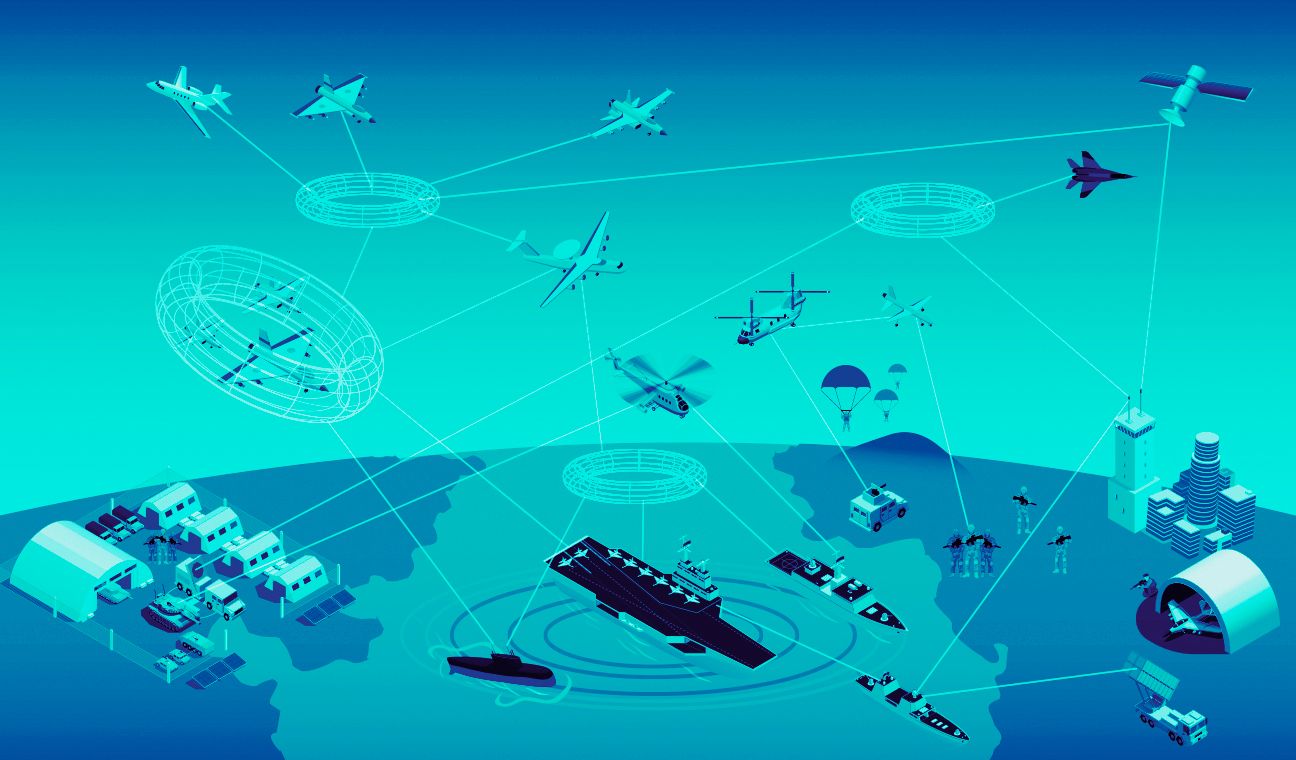 Part of the confusion lies in the history of JADC2, which initially began as the idea to create one "internet of military things," where everything was connected on one platform. The security implications of such a system, however, narrowed the focus to the battlefield. Today the JADC2 concept is a secure and multidomain ecosystem that uses machine learning, predictive analytics and artificial intelligence to connect and process sensor and weapon data and accelerate decision-making. The goal: to ensure the U.S. military of the future can rapidly understand the battlespace, direct forces faster than its adversaries, synchronize combat effects across all domains, and minimize risks to lives and material assets.
A smart military, starting at the warehouse
IoMT smart devices present an inherent benefit to the military from a logistics and support perspective, both on and off the battlefield. For example, IoMT technology can help manage fleets by ensuring the airplanes, ships and land vehicles entering JADC2 environments are maintained properly and operating optimally. These applications include the ability to:
Operate an efficient supply chain and manage inventory such as weapons, armor, and other supplies
Manage fleets in real time and maintain military assets on time
Train service members using augmented and virtual reality learning solutions
Provide battlefield decision-makers with additional context and information such as fuel and food supplies
Mercury Systems and the future of JADC2
As an expert provider of secure and rugged computer processing systems, Mercury Systems is a central figure in the development of JADC2. We are currently involved in more than 20 efforts related to JADC2, working with industry and government to build modern command and control solutions. Learn more about JADC2 and how Mercury is helping accelerate decision-making in complex threat environments.